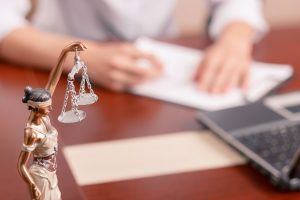 Q. Kindly give readers an introduction to your business. Please include what your business is all about, in which city you are located and if you have offices in multiple locations/ cities.
A. WE ARE A CONSUMER BANKRUPTCY LAW FIRM. WE HELP GOOD PEOPLE MANAGE AND HANDLE TOUGH TIMES TO BUILD A BRIGHTER FUTURE. OUR PRIMARY OFFICE IS IN TAMPA AND WE ALSO HAVE AN OFFICE IN ST. PETERSBERG, FLORIDA.
Q. Kindly give a brief description about yourself (it should include your brief educational or entrepreneurial background and list some of your major achievements).
A. ROBERT GELLER GRADUATED COLLEGE FROM THE UNIVERSITY OF FLORIDA IN 1982 AND LAW SCHOOL FROM THE UNIVERISTY OF FLORIDA IN 1985. THE FIRM WAS STARTED IN 1991 AND HAS BEEN HELPING BANKRUPTCY CLIENTS SINCE THEN. ROBERT GELLER IS BOARD CERTIFIED IN CONSUMER BANKRUPTCY BY THE AMERICAN BOARD OF CERTIFICATION. OUR FIRM HAS HELPED OVER 7000 FAMILIES FILE BANKRUPTCY.
Q. What inspired you to (start a new business venture) or (to make significant changes in an existing business)? How did the idea for your business come about?
A. THE FIRM WAS STARTED WITH A VISION OF DOING SOMETHING THAT COULD DIRECTLY POSITIVELY IMPACT PEOPLE'S LIVES. AS A RESULT I DECIDED ON A MAIN FOCUS OF CONSUMER BANKRUPTCY. THE GOOD THING ABOUT BANKRUTPCY IS AT THE END OF THE CASE THE CLIENT IS MUCH BETTER OFF THAN WHEN THEY STARTED. WE CAN TAKE THE 800 POUND GORRILA OFF THEIR SHOULDER'S AND HELP THEM SLEEP AT NIGHT.
Q. What three pieces of advice would you give to budding entrepreneurs?
A. HAVE A VISION. IT IS HARD TO DO ANYTHING IF YOU DO NOT KNOW WHERE YOU WANT TO END UP. HIRE GOOD PEOPLE. PROVIDE GREAT CUSTOMER SERVICE AND FINALLY TAKE ACTION IT WILL CONQUER FEAR!
Q. What would you say are the top three skills needed to be a successful entrepreneur?
A. A GOOD LISTENER, WHILE IT IS GOOD TO HAVE A VISION BE WILLING TO LISTEN TO OTHERS IN YOUR ORGANIZATION THEY WILL BRING GREAT IDEAS TO THE TABLE.
TAKE ACTION. DO NOT REST ON WHAT YOU HAVE ACCOMPLISHED ALREADY BE INNNOVATIVE.
REMEMBER THE CUSTOMER/CLIENT IS ALWAYS RIGHT. SO IT IS ALL ABOUT PROVIDING THE CLIENT A CUSTOMER EXPERIENCE LIKE NO OTHER. REMEMBER TO SERVICE YOUR CLIENT PROPERLY.
Q. How many hours do you work a day on average?
A. I WORK ABOUT 10 HOURS A DAY 5 DAYS A WEEK.
Q. To what do you most attribute your success?
A. WORKING ON MY BUSINESS AS WELL AS IN MY BUSISNESS. I AM A LAWYER AND DO PRACTICE LAW. BUT I SPEND ABOUT 30 PERCENT OF MY TIME WORKING ON WAYS TO INCREASE THE BUSINESS AND TO MAKE OUR PRACTICE BETTER.
Q. How do you go about marketing your business? What has been your most successful form of marketing?
A. BUILDING A STRONG WEBSITE. THIS IS THE FRONT DOOR TO ANY POTENTIAL CLIENT. MAKING SURE THAT WE MAKE THE CLIENT EXPERIENCE BETTER.
Q. Where did your organizations funding/capital come from and how did you go about getting it? How did you obtain investors for your venture?
I STARTED MY PRACTICE IN MY APARTMENT WITH A PARTICLE BOARD DESK. CAPITAL HAS ONLY COME FROM THE PROFITS EARNED OVER BUILDING THE FIRM OVER THE LAST 27 YEARS.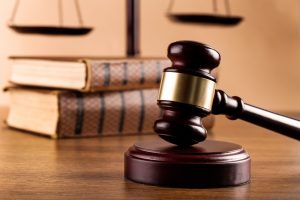 Q. What is the best way to achieve long-term success?
A. CUSTOMER SERVICE
BUILDING SYSTEMS TO DO THE SAME THINGS OVER AND OVER AGAIN SO THAT TRAINING EMPLOYEES IS NOT AN ARDUOUS TASK.
Q. Where you see yourself and your business in 5 – 10 years?
A. I SEE OUR PRACTICE GROWING BY ABOUT 50 PERCENT IN THE BANKRUPTCY FIELD.
I HAVE A VISION OF ADDING ONE MORE LAWYER TO HANDLE THE INCREASE IN BANRKUTPCY AND MORE STAFF. IN ADDITION TO BANKRUTPCY, I WOULD LIKE BUILD AND GROW THE PERSONAL INJURY AREA OF OUR PRACTICE SO THAT OUR FIRM IS ABOUT 40 PERCENT PERSONAL INJURY AND 60 PERCENT PERSONAL INJURY. I WILL LIKELY NEED TO ADD ANOTHER LAWYER TO HANDLE THIS WORKLOAD. PERSONALLY, I SEE MY SELF OWNING THIS BUSINESS RATHER THAN WORKING IN THE BUSIENSS.
Q. Excluding yours, what company or business do you admire the most?
A. This is really hard to evaluate, but recently I attended an Avvo conference. I was really impressed with how well the employees respected each other and their president and founder. I was also very impressed with the diversity of the organization and how much they valued that.
I am also impressed with other law firms that really hone down on their numbers. They follow everything including how well they process their clients cases. They track how quickly they are completed and how well they are doing with customer satisfaction.
Q. How important have good employees been to your success?
A. Employees are key to success. The longer I practice law the more I realize I can not do things on my own. I get more flexibility with having good employees manage the practice and build the practice. With good employees I am able to provide my clients good customer service.
Q. What motivates you?
A. Providing legal services for people in need for a reasonable fee to help them improve their financial life.