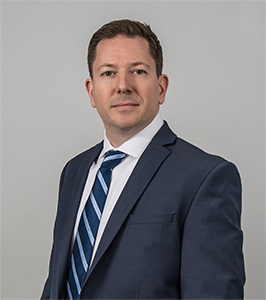 Q. Kindly give our readers an introduction to your business. Please include what your business is all about, in which city you are located and if you have offices in multiple locations/ cities.
A. Frequency Audio-Visual Services is a national audiovisual solutions provider offering design, installation, integration, equipment sourcing, and service & support. We provide audio, video and communications technology to businesses worldwide. Our company is headquartered in Chicago, Illinois, and we serve corporations across the North America with the latest technology, integrated solutions and premiere audio-visual support.
Q. Kindly give us a brief description about yourself (it should include your brief educational or entrepreneurial background and list some of your major achievements).
A. Frequency Audio-Visual Services is team of systems engineers, designers, programmers & installers. Our team is certified with a variety of manufacturers to install and integrate their technologies. Some of these include Poly, Cisco, Biamp, Crestron, Extron, AMX, Planar, QSC, Shure, and many more. Our team is highly qualified, and undergoes extensive training with our distributors, manufacturers, industry associations, and our own internal programs on a continual basis. We have access to all of the latest technology and are able to provide the best solutions for our client's unique environments at competitive prices.
Q. What inspired you to (start a new business venture) or (to make significant changes in an existing business)? How did the idea for your business come about?
A. Frequency Audio-Visual Services started installing sound systems in the Hospitality space in the year 2000 and we quickly discovered our strength was in finding unique solutions to complicated audio problems. Our clients had limited budgets, challenging acoustic spaces and aesthetic constraints. We started designing unconventional systems that utilized the latest technology and creative installation approaches, and soon we became a design leader in Chicago. As our client base expanded, so did their needs for complete audio-visual services. We added video products to our portfolio in 2004 and system integration in 2005. We have been installing Audio-Visual solutions for customers in the Corporate, Institutional, Hospitality, and Medical spaces ever since.
Q. How many hours do you work a day on average?
A. Our team works Monday through Friday, and is able to extend hours to accommodate our clients' schedules. Working hours vary as installation sites require. Our team travels across the nation each day, working as needed to complete our tasks on time and in budget. Our headquarters office business hours are 8am – 5pm Monday through Friday.
Q. To what do you most attribute your success?
A. Our highly capable, dynamic and customer focused team is the reason for our success. Our staff is dedicated to providing the highest level of service and support to our customers.
Q. How do you go about marketing your business? What has been your most successful form of marketing?
A. Frequency Audio-Visual Services has been built by "word of mouth". Our standards and reputation have created opportunities from reoccurring clients and customer referrals. As we built our brand, we endeavor to grow our network of partnerships, and expand our online presence.
Q. How important have good employees been to your success?
A. Our employees are the foundation of our success. Each team member is an integral and valued part of the customer support process.
Q. How long do you stick with an idea before giving up?
A. We are pioneers in "the culture of yes". We pride ourselves on never failing to execute on a good idea, concept or project. If our customers can conceive it, we can achieve it!
Q. What motivates you?
A. We are passionate about technology and the way that it can positively affect business. We believe that properly designed and deployed technology can optimize workspaces, promote efficiency, and drive collaboration. We're genuinely excited about our ability to bring new and better technological methods to support our customers, and help them nurture, maintain and grow their businesses.
Q. What are your ideals?
A. Forward moving technological adoption.
Q. How do you generate new ideas?
A. We carefully evaluate individual customer needs and compare them to leading market studies, scientific and technological advancements, and industry leading offerings to create unique solutions for each of our customers.
Q. How do you define success?
A. Happy customers who come back time and again.
Q. How do you build a successful customer base?
A. By addressing our customers' needs in a time and cost efficient manner while completely meeting their project requirements.