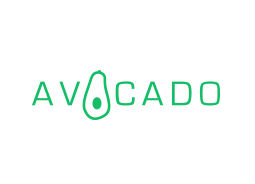 Q. Kindly give our readers an introduction to your business. Please include what your business is all about, in which city you are located and if you have offices in multiple locations/ cities.
Ans: AVOCADO is a smart home inventory management app and device. It is frustrating for consumers to make midweek trips to the grocery store for the items they run out of or forgot to bring last time. It happens because as consumers, we are not very good at inventory management.
We are located in San Francisco City and have offices in San Francisco, CA and Santa Clara, CA.
Q. Kindly give us a brief description about yourself (it should include your brief educational or entrepreneurial background and list some of your major achievements).
Ans: Pradyumna Gupta –
Prady has lived and worked in 4 continents, building and leading high caliber teams. In his last role, Prady founded mini-Pixar as startup focused on bringing Hollywood creativity to improve business communication and made it profitable in a year. Prior to Corning's Gorilla Glass division, he led a team in Taiwan to solve customer issues, boosting sales to $95M from $5M YoY.
Prady earned an MBA from INSEAD, a Ph.D. from Lehigh University and a B Tech. from IIT BHU.
Srikanth Kakani –
Srikanth has over 15+ years of experience in the software industry. He is a serial entrepreneur with a knack to solve large problems. Prior to Avocado, Srikant cofounded and led Vdopia, a Video Adtech startup that currently makes 30 million in revenue and 5 – 6 million profit every yea. Srikanth worked on search backend infrastructure and algorithms and world's largest Hadoop distribution at Yahoo. At EFI, he was part of the team responsible for software design and development of market-leading printer products.
Srikanth holds a Masters in Electrical Engineering from Stanford University and an undergraduate degree in Computer Science from IIT Kanpur
Q. What inspired you to (start a new business venture) or (to make significant changes in an existing business)? How did the idea for your business come about?
Ans: We were inspired by the difficulty of finding a practical solution to seemingly simple problems. Mindless chores are such deceptively simple problem. Despite all the automation that has taken place, for example, electricity and water the home, 99% of US population is still forced to manually go to store and spend hours in lines and find parking to pick up commodities like paper towels and detergent. We wondered how it could be automated so that household essentials and other common groceries appear at home when you need them without ever spending time on the shelf.
Our strong belief in the power of data and research led us immediately to sign up alpha customers from the neighborhood. We knocked 500 homes and requested to shop their groceries… manually. We did surveys standing outside grocery stores. All this ethnographic research and 2 funding rounds later, we had the necessary insight to built grocery automation app and device.
Q. What three pieces of advice would you give to budding entrepreneurs?
Ans: Before building a solution, it is important to understand the problem. Take your time to validate and refine your assumptions on the problem with real customers.
Creativity is a nonlinear process – entrepreneurship has a nonlinear path. Frustration with the process comes from inherent tendency to manage it in a linear fashion like in a construction project. For a construction project so much is known already that it is easier to make a plan and stick to different parts to it. In making a startup, almost everything is unknown, and so the same process of making a plan and sticking to it does not work.
There could be many successful ways to solve the same problem, or there is always room for your unique style. Take the example of iOS and Android. They are a different solution to the same problem. There is no need to compete. Bring your unique solution.
Q. What would you say are the top three skills needed to be a successful entrepreneur?
Ans : Resiliency and Persistency –
"I don't care how tough you are life will beat you to your knees and keep you there permanently if you let it. You, me, or nobody is gonna hit as hard as life. But it ain't about how hard ya hit. It's about how hard you can get hit and keep moving forward." Sylvester Stallone, Rocky Balboa
Ability to form alliances and teams –
Self-reliance – a lot initially need to be done by the only cofounder. Self-reliance and self-belief are crucial to lay the foundation.
Q. How many hours do you work a day on average?
Ans : I guess average working hours concept is more applicable to office work. For entrepreneurs, the intensity of job is very different depending on the type of work one is doing. But one thing is sure – work does not cease to exist. It keeps pouring in 24/7. Maybe I will define different work scenarios that can arise. There is no fixed routine and lots of ups and downs. There are enjoyable activities but also tons of mind numbing activities. Enjoyable activities do not feel like work. mind-numbing activities, on the other hand, drain energy and time. There are activities that are very challenging and take time and focus to master. There are other activities that one is good at.
Q. To what do you most attribute your success?
Ans : Ability to form alliances and teams. It is a strength that I gained from growing up in a large extended family with 16 children from many uncles and aunts living under one roof. I learned from an early age that in order to achieve anything or get anything I desired, I had to be resourceful by listening and working together as a family unit.
Q.How do you go about marketing your business? What has been your most successful form of marketing?
Ans : Our product has been the biggest marketing tool so far. We have spent a lot of time understanding the root of the problem with grocery automation i. e. consumers' low ability to manage inventory. It's the reason why we are not an online version of a brick-and-mortar store that does not solve the problem of why frustrated consumers have to shop groceries midweek. Since we solve a big problem for the consumers, our product is a huge value-add to customers. Customers become our spokesperson without any incentive.
Q. Where did your organization's funding/capital come from and how did you go about getting it? How did you obtain investors for your venture?
Ans : We raised the first round from friends and family and 1 Angel investor. Our first employee presented the AVOCADO concept to his father, an early investor in AirBnB. He was so impressed with the concept that he invested in us in the first round.
During the first round, we presented the idea to investors in our network. There was a very positive reception and healthy skepticism. By the time we were ready to raise the second round, we already had many investors interested. Both of us cofounders have a track record of building successful venture. We understood that people associated with any organization, be it investors, employees or advisors, make or break that organization. It's, thus, crucial to select them carefully. We always asked a question – can we see the prospective investor to roll up sleeves to fight alongside us? If the answer is yes, let's get to next step. In the second round, we had options for the lead investor including a well-known investor running an incubator and an investor starting out his own investment firm. We went with the later because we felt that we synchronized on multiple dimensions.
Q. What is the best way to achieve long-term success?
Ans : Making sure that our product adds value to the customer is the key to long-term success.
Q. Where you see yourself and your business in 5 – 10 years?
Ans : Our vision is to eliminate mindless chores, and we have started with grocery chore. There is already a trend for online grocery shopping. In 5 – 10 years, we see that consumers would not need to go to stores for shopping groceries. Recurring grocery essentials will be automatically delivered to homes as needed. Consumers will go to stores for discovering new products or pick up products that require touch, feel or taste such as a number of fresh food items. Stores will become more of shopping entertainment venues. We see ourselves enabling this future.
Q. Excluding yours, what company or business do you admire the most?
Ans : Tesla and Elon Musk. One of the reasons for our vision of eliminating mindless chores is to free humanity to pursue higher goals in life. As illustrated by Maslow in his famous "Hierarchy of Needs" that human beings progress to a higher level only once the lower level needs are fulfilled. We are fulfilling the lower level needs.