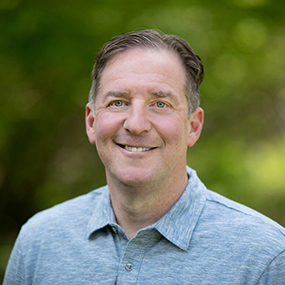 The values that drive a great organization forward are usually a direct reflection of the leadership team, and CoreAxis is no exception. Mark Zides is founder and CEO of CoreAxis, an award-winning consulting firm that helps top companies deliver on their learning and development initiatives.  Mark's passion and drive for creating high performing organizations shows in every aspect of his growing operations. I had a chance to sit down with Mark this week to talk about what he feels are the keys to his own success, as well as that of his clients.
Katy: In your experience working with FORTUNE 500 organizations, what's the one thing you've seen that differentiates a successful organization from one that struggles?
Mark: Teamwork. You can have fantastic talent, you can spend tons of money on recruiting, but if you don't build a culture of teamwork – a culture of shared goals, it won't matter. You'll quickly lose your great talent if you don't create that positive culture of teamwork.
Katy: How do you recommend that organizations go about creating that type of culture?
Mark: Too many organizations miss the mark on how to build a goal-oriented, high performance organization. You hear a lot about ping pong tables and espresso machines but the real motivation for talented people is the ability to do their best work in a team oriented environment. All the perks in the world won't make up for an engaging working environment that maximizes each person's ability to challenge themselves and develop new skills. Great organizations focus on hiring great people and then developing that talent.
Katy: Based on your perspective of what makes organizations successful, it's no surprise to find that CoreAxis focuses on talent development and training – is that why you got involved in this as a business?
Mark: Absolutely – the more I worked inside of big organizations the more opportunity I saw to create custom solutions to solve those talent management issues. We've had tremendous success working with some of the most respected and innovative brands in the world to help them leverage their talent. Every industry, whether it's biotech, financial services, insurance, or high tech, has to do the same thing: engage the smart, talented people they hired to drive business results. That happens through talent development and talent management.
Katy: CoreAxis does a lot of work with eLearning. What makes you feel like eLearning is the right tool for talent management programs?
Mark: One of the problems that many large organizations struggle with is consistency. A great manager on one team gets great results, but another manager's team doesn't perform as well. In many cases that's because the training those two individual managers received was inconsistent. eLearning provides an opportunity to create a great, engaging product that incorporates best practices in knowledge delivery and retention. It's a very practical way to be sure that every person is receiving the same high quality, high impact learning experience. The results are much more consistent across all different types of learners. It also has an added bonus in that they can go back and retake the courses as a refresher which improves retention and practical application of new skills.
Katy: What new tools or technologies are most interesting to you as the landscape of learning has evolved over the last decade?
Mark: Technology has given us great new tools to help individuals access learning experiences anywhere, anytime. I'm a big fan of microlearning, because I think it takes what we've known for years about how people learn, the 70/20/10 model, and given us the ability to bring the right learning at the right time in bite-sized chunks. It goes hand in hand with the explosion of mobile devices, which allow learners to use mobile learning tools wherever they are in real time.
Katy: There are a lot of HR and performance management trends that seem to come and go – how do you decide what's important and what's just a 'flavor of the week'?
Mark: It's all about fundamentals. It's like playing sports. I'm a big fan of sports for kids – I think it teaches them critical life skills about sportsmanship, about practice and perseverance and certainly about teamwork. What I see all the time are kids who want to play like Tom Brady or Stephen Curry or Mike Trout. They want to do all the flashy moves but they haven't mastered the basics yet. Great organizations, like great athletes, have a powerful focus on fundamentals. They have well established development programs. They train and teach consistently. They provide feedback and set goals. They do the basics really well. Trends come and go. Companies like Google or Apple make the news because they have amazing facilities and incredible perks and that's interesting to journalists but it's not what makes them or any other organization successful. What's really behind their success is a deep bench of talent, supported by a set of strong fundamental performance and talent management systems. But that's not as interesting to write about so it doesn't make the trendy list.
As we move into 2017, organizations are facing new challenges and new opportunities. Mark and his team at CoreAxis are working hard to support great organizations as they develop and refine their talent management programs.