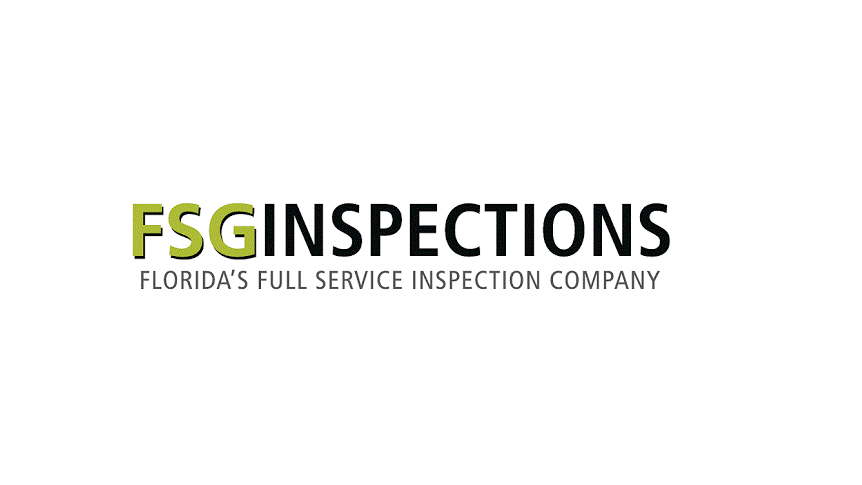 Q 1.    Kindly give our readers an introduction to your business. Please include what your business is all about, in which city you are located and if you have offices in multiple locations/ cities.
Ans:    FSG Inspections is a muti-Inspector firm specializing in residential and commercial Mold Inspections, Indoor Air quality reviews, and Insurance Inspections. We are a locally owned and operated Central Florida Firm with an office in Longwood, FL.
Q 2.    Kindly give us a brief description about yourself (it should include your brief educational or entrepreneurial background and list some of your major achievements).
Ans:    2 bachelor degrees from the University of Central Florida. One in Business Administration and the Other in Management Information Systems.
Masters of Science in Business Management from the University of Central Florida.
State of Florida Certified Building contractor for 10 years. With experience in Ecologically friendly "Green" construction, Commercial Construction, and Building Sciences.
State of Florida Certified Home Inspector, since the start of State Licensure for Home Inspectors. I am the 159th person in the state with a Home Inspector's License.
State of Florida Certified Mold Assessor since the start of State Licensure for Mold Assessors.
Managed various business through my professional career.
I live in Orlando. I am happily married to the love of my life and am a father of one boy.
I am 40 years old. I have lived in Central Florida for 35 years and have watched it grow.
Q 3.    What inspired you to (start a new business venture) or (to make significant changes in an existing business)? How did the idea for your business come about?
Ans:    I was working in South Florida for a company as a project manager in a multinational company. I was assigned by the owner to a 60,000 SF commercial construction project as the project manager because he wanted to make sure the project went smoothly. I managed the project and it completed without hitch.
Around 2002. I wanted to invest in real estate. I wanted to purchase new homes that were built with ecologically friendly construction techniques using state of the art technology. I found that it was practically impossible to find builders at the time that shared my same vision for the future of sustainable construction. Since I could not find contractors to build to my standards, I decided to start my own construction business specializing in Green building.
In 2006 the economy started to go into recession. Construction financing became non-existent. I knew that I needed to keep pushing forward. I identified home and commercial inspection as a business that was in line with construction and would use my knowledge and expertise in building sciences to help people identify possible construction deficiencies or environmental problems.
Q 4.    What three pieces of advice would you give to budding entrepreneurs?
Ans:    Believe in yourself.
Don't be afraid to go out into the world to build your empire.
Don't make your focus on making money. Make it on helping people, providing a quality work product, and excellent customer service that exceeds customer expectations. The money will come if you do the right thing and put your customers first.
Q 5.    What would you say are the top three skills needed to be a successful entrepreneur?
Ans:    Drive- To make things happen even though it might be hard or take substantial time to get to where you want to be.
Patience and understanding- There are things that are in your control and things that are not. Having patience and understanding can help you make it through difficult situations as you build the business. Putting yourself in the shoes of your customers in their times of need can help you stay focused to what is important and will also help you provide the best service.
The desire to continually improve- You cannot rest on your laurels. You will turn into a dinosaur and become extinct. Heavily invest in your business. That includes investing in education so you can provide the best service and guidance for your customers and the best equipment. You will stand out from your competition if you are continually improving.
Q 6.    How many hours do you work a day on average?
Ans:    10
Q 7.    To what do you most attribute your success?
Ans:    Not making my focus in life on making money. Make it on helping people, providing a quality work product, and excellent customer service that exceeds customer expectations. The money will come if you do the right thing and put your customers first.
Q 8.    How do you go about marketing your business? What has been your most successful form of marketing?
Ans:    Word of mouth from customers that were happy with my service.
Q 9.    Where did your organizations funding/capital come from and how did you go about getting it? How did you obtain investors for your venture?
Ans:    My Construction and Inspection business was self funded by Money I had saved over the years and investments that I had made that paid off.
Q 10.    What is the best way to achieve long-term success?
Ans:    Care about what you do, how you do it, and who you do it for. Do not compromise your values as a person for money.
Q 11.    Where you see yourself and your business in 5 – 10 years?
Ans:    Continuing managing my current businesses and starting a business that deals with construction technology to help low income families.
Q 12.    Excluding yours, what company or business do you admire the most?
Ans:    Tesla- For understanding the importance of shifting from fossil fueled vehicles to electric vehicles (which can be eventually run by sustainable electricity produced from solar, wind, and tidal energies.) I also admire and appreciate Mr. Musk allowing for his patents to be used freely (without royalty) to anyone (Including his competition) in order to accelerate change and make transportation more safe. Lastly, I give credit to his belief in what he does, even though many experts said that his business would not get off of the ground and that he had too much barriers of entry from the heavily entrenched mainstream players in the market.
Q 13.    How important have good employees been to your success?
Ans:    This is a family business. Family is everything to me. Because of that my family has been there to help and provide an excellent experience to our customers.
Q 14.    How long do you stick with an idea before giving up?
Ans:    I only give up on something if I find that it is not feasible or important. I may work on business ideas for years until the right time presents itself.
Q 15.    What motivates you?
Ans:    My Family
Doing the right and honorable thing
Helping people
Q 16.    How do you define success?
Ans:    Being there for your family and teaching your children to be good human beings
Helping people in their time of need
Making this world a little better from your actions (Even though some may be so small that no one may tell)
Q 17.    How do you build a successful customer base?
Ans:    Doing the right thing.
Q 18.    What is your favorite aspect of being an entrepreneur?
Ans:    I have the flexibility to only be bound by my dreams and abilities.
Q 19.    What has been your most satisfying moment in business?
Ans:    When I am working with a customer that is in a poor state of health that is desperate to find out if there is problem with their home or work environment and I am able to identify a previously unknown problem that allows for professionals to come in and remediate/reconstruct the property so the customer can be on the road to recovery and normalcy.
Q 20.    What do you feel is the major difference between entrepreneurs and those who work for someone else?
Ans:    We all walk our own path. Working for someone is just as good as being an entrepreneur. We each can make positive impacts in the world. The big difference would be in being able to handle the unknown. As an entrepreneur if we cannot bring in business we will not be able to make a living next week. Working for a successful business (for the most part) can give piece of mind employees that they will receive pay on a regular basis and can plan vacations.
Q 21.    What kind of culture exists in your organization? How did you establish this tone and why did you institute this particular type of culture?
Ans:    I am a friendly and caring person. I like treating others how I would like to be treated. It is a basic tenant of life. In my business dealings and organization, I choose kindness and care over conflict sternness. This allows me to build friendships throughout my life. These friends have been my partners on my journey.
Q 22.    In one word, characterize your life as an entrepreneur.
Ans:    Fulfilling
Q 23.    If you had the chance to start your career over again, what would you do differently?
Ans:    I would have lived a simple life from the beginning that allowed me to "Smell the Roses".
I would have been building low income homes from day one for those in need that do not have many advocates in this word.
Q 24.    How has being an entrepreneur affected your family life?
Ans:    My Wife has been very understanding and supportive of my work. I am blessed to have her as my partner in life. Since the birth of our son I have made a priority to spend time with the family and be an "Active Father". My family is my world!
Q 25.    What is your greatest fear, and how do you manage fear?
Ans:    My greatest fear would be that something negative happen to my family. I manage that fear by being actively involved.
Q 26.    How did you decide on the location for your business?
Ans:    My family owned a business in Longwood for many years. I currently have my office in the building where their business used to be. We perform services throughout Central Florida.
Q 27.    Do you believe there is some sort of pattern or formula to becoming a successful entrepreneur?
Ans:    Keep a positive outlook on things
Believe in yourself
Keep pushing forward.
Q 28.    If you could talk to one person from history, who would it be and why?
Ans:    I am not a particularly religious person, but I believe in God and would have loved to meet Jesus Christ to see firsthand how he interacted with the people in his life and in the area.
Q 29.    Who has been your greatest inspiration?
Ans:    My grandmother is my greatest inspiration. She helped raise me and taught me to be a kind person that helps others. Her love was endless. I would be blessed if I was even half as good a person as she was.
Q 30.    How can you prevent mistakes or do damage control?
Ans:    By doing things the right way the first time.
Q 31.    What are your hobbies? What do you do in your non-work time?
Ans:    Fishing
Building things
Q 32.   What makes you happy?
Ans:    My family
Contact Detail :
Company name    FSG Inspections
Address                685 South Ronald Reagan Blvd. Suite 100
City                      Longwood
State                     FL
Zip Code             32750
Tel No                 (407) 721-0594