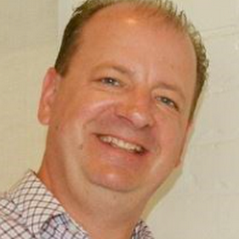 Q 1. Kindly give our readers an introduction to your business. Please include what your business is all about, in which city you are located and if you have offices in multiple locations/ cities.
Ans: Vita First Aid was started in 2018 by Martin Andrews. The business exists to help save lives by making AEDs more accessible. Vita is based out of Barrie, Ontario, but does business all across Canada. They are AED/Portable Defibrillator specialists. They sell and service AEDs all across Canada. In addition to selling and servicing AEDs Vita also offers AED training and inspections. They firmly believe that having an AED is great, but it is also very important to know how to use them and to ensure that they stay in good working order. Vita truly cares and it shows.
Q 2. Kindly give us a brief description about yourself (it should include your brief educational or entrepreneurial background and list some of your major achievements).
Ans: Martin Andrews has an MBA in Finance and worked in finance/accounting for 25 years as an Accountant, Controller and CFO. At age 48, Martin was ready for a change and launched Vita First Aid. Martin's goal was to start a company that would help to make the world a better place. After realizing that many thousands of lives could be saved in Canada each year if AEDs were more accessible Martin knew that he had found his passion.
Q 3. What inspired you to (start a new business venture) or (to make significant changes in an existing business)? How did the idea for your business come about?
Ans: My true passion has always been helping people, and while I enjoyed my time in finance after many years I realized that it was not my true passion.
"I knew I wanted to start a business, but it needed to be one that made an impact," he adds. "That's when I started researching the leading causes of death in Canada. Cancer was up there, but becoming a doctor wasn't really in the cards for me. So when I saw that another top cause was sudden arrest (SCA), I knew I found my focus."
After more research, Martin realized that an excellent solution to this problem was already available; the challenge was that it simply wasn't widely available to Canadians.
Q 4. What three pieces of advice would you give to budding entrepreneurs?
Ans: 1. Decide ahead of time what price you are willing to pay to succeed. For example I decided that I would not quit no matter what happened and that I would not stop until I succeeded.
2. Do something that you love and are passionate about because money is often not enough of a motivator.
3. Commit to being willing to do things that you do not want to do. Getting out of your comfort zone is often a daily occurrence as an entrepreneur.
Q 5. What would you say are the top three skills needed to be a successful entrepreneur?
Ans: 1. Self motivation
2. Resiliency
3. Willing to change
Q 6. How many hours do you work a day on average?
Ans: 9 hours
Q 7. To what do you most attribute your success?
Ans: The fact that I truly care about helping people.
Q 8. How do you go about marketing your business? What has been your most successful form of marketing?
Ans: Direct selling and referral networks were our focus initially. Due to covid we switched to online advertising which has been effective.
Q 9. Where did your organizations funding/capital come from and how did you go about getting it? How did you obtain investors for your venture?
Ans: We are self funded and boot strapped our startup. We have continued to re-invest most of our profits to fund continued growth.
Q 10. What is the best way to achieve long-term success?
Ans: Be willing to continue even when you cannot see any progress. Keep learning and changing every day.
Q 11. Where you see yourself and your business in 5 – 10 years?
Ans: I envision Vita First Aid being the largest AED company in Canada and placing thousands of AEDs each year.
Q 12. Excluding yours, what company or business do you admire the most?
Ans: Google is a dominant company and has set the example for many other companies. They are committed to simplicity and continuous improvement. Their springboard to dominate the search industry has been nothing short of remarkable. They surpassed many of their competitors who were around a lot longer.
Q 13. How important have good employees been to your success?
Ans: I do not yet have employees, but have many great contractors. They are critical partners and we would not be where we are today without their knowledge and expertise.
Q 14. How long do you stick with an idea before giving up?
Ans: If there is a market for your product/service you must be willing to stick with it as long as it takes.
Q 15. What motivates you?
Ans: Helping to save lives and providing for my family.
Q 16. What are your ideals?
Ans: I have genuine care and concern for others. I will never put profit over people. My integrity is something that I will never compromise.
Q 17. How do you generate new ideas?
Ans: External stimulus is critical for new ideas. Go to different places, talk to different people, listen/read/watch different things. Always be scanning your environment for something that could help you in your business.
Q 18. How do you define success?
Ans: Achieving the goals that you have set for yourself. It is different for every person.
Q 19. How do you build a successful customer base?
Ans: It takes time and nurturing of your customers. People like to deal with people they like and trust. Try to always do more than what your customers would expect. Our key is personalized service and support.
Q 20. What is your favorite aspect of being an entrepreneur?
Ans: Freedom is the best aspect for me. Not being tied to a set place and schedule and not having a boss are the best.
Q 21. What has been your most satisfying moment in business?
Ans: Being approached by Zoll Canada and being offered a distributorship.
Q 22. What do you feel is the major difference between entrepreneurs and those who work for someone else?
Ans: I think the main difference is a willingness to take risks and the drive to create something.
Q 23. What kind of culture exists in your organization? How did you establish this tone and why did you institute this particular type of culture?
Ans: The culture in our organization is one of acceptance and trust.
Q 24. In one word, characterize your life as an entrepreneur.
Ans: Challenging!
Q 25. If you had the chance to start your career over again, what would you do differently?
Ans: If I could start over I would have started my entrepreneurial journey much sooner.
Q 26. How has being an entrepreneur affected your family life?
Ans: Like anything there are pros and cons. Being flexible has been very helpful with a family. Working a lot at times is challenging, but since my children are older this has made this much easier.
Q 27. What is your greatest fear, and how do you manage fear?
Ans: My biggest fear is failure. I try to face this head on every day by continuing to press forward and continuing to take actions even when I cannot see any results. Business is like farming. Seeds planted today may take considerable time to grow. Keep nurturing the seeds that you have planted.
Q 28. How did you decide on the location for your business?
Ans: Working from home took care of the home base and we are fortunate to be able to do business anywhere in Canada.
Q 29. Do you believe there is some sort of pattern or formula to becoming a successful entrepreneur?
Ans: There is no set formula, but I firmly believe that you cannot wait for things to happen and that you have to take action to make things happen.
Q 30. If you could talk to one person from history, who would it be and why?
Ans: I would say Albert Einstein as he failed so many times, but never gave up on his dream.
Q 31. Who has been your greatest inspiration?
Ans: There has not been one person, but thinking of children whose parent will now come
home thanks to an AED being available is what inspires me.
Q 32. What book has inspired you the most? (OR what is your favorite book?)
Ans: The Bible has been my greatest source of inspiration and instruction in business and life.
Q 33. What are some of the biggest mistakes you've made?
Ans: The biggest mistake I have made is at times allowing fear to stop me from taking actions that were necessary.
Q 34. How can you prevent mistakes or do damage control?
Ans: Mistakes can be prevented sometimes by completing the necessary due diligence. Sometimes however; you have to act quickly and trust your instincts. Damage control is easy as it is simply doing whatever is necessary to ensure your customer is satisfied.
Q 35. What are your hobbies? What do you do in your non-work time?
Ans: I like playing and watching sports.
Q 36. What makes you happy?
Ans: Spending time with family and friends and helping others.
Q 37. What sacrifices have you had to make to be a successful entrepreneur?
Ans: The main thing would be a lot of money in lost earnings from what I could have made working in my former career.
Q 38. If you were conducting this interview, what question would you ask?
Ans: How can we help more people to be successful as entrepreneurs?
Company Detail:
Company : Vita First Aid
Contact : Martin Andrews
Address : 99 Crompton Dr
City : Barrie
State : Ontario
Zip : L4M 6P1
Country : Canada
Phone : 16476997702
Email : info@aed.ca