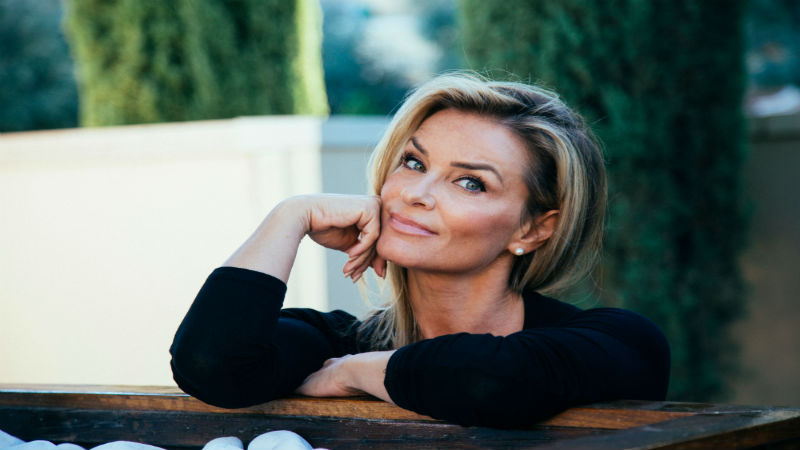 Q – Kindly give our readers an introduction to your business. Please include what your business is all about, in which city you are located and if you have offices in multiple locations/ cities.
Ans – We are a luxury natural deodorant line that was inspired by 3 friends that were diagnosed with Cancer. Our products are Aluminum free, paraben free, gluten free and cruelty free. We are so clean you can eat it! We were recently EWG verified as well.
Q – Kindly give us a brief description about yourself (it should include your brief educational or entrepreneurial background and list some of your major achievements).
Ans – I am a single mother of tree gorgeous daughters. I was a financial advisor for 18 years and owned my own financial firm for the last 12 years. I was fortunate enough to be able to sell my firm to start FREEDOM. I am an immigrant from the former soviet union so the name FREEDOM mean a lot to me.
Q – What inspired you to (start a new business venture) or (to make significant changes in an existing business)? How did the idea for your business come about?
Ans – The idea came from when my friends were diagnosed with breast cancer and I didn't want to use aluminum based antiperspirants (did you know the are considered over the counter drugs by the FDA)? I had so much trouble finding a natural alternative I liked. I had to either put my hand in a pot , put a rock under my are, the items smelled like trees and in most cases didn't even work!! So I decided to make it myself in my kitchen for me and my friends.
Q – What three pieces of advice would you give to budding entrepreneurs?
Ans – * Don't wait till its perfect
* Actually start
* And get a mentor
Q – What would you say are the top three skills needed to be a successful entrepreneur?
Ans –
Patience of Buddha
Grit
No fear
Q – How many hours do you work a day on average?
Ans – 12-14 hours a day.
Q – To what do you most attribute your success?
Ans – Persistent.
Q – How do you go about marketing your business? What has been your most successful form of marketing?
Ans –
1.Social media
2.Friends and family
3.Conventions
4.Partnerships
5.Google ad words
Q – Where did your organizations funding/capital come from and how did you go about getting it?
Ans – Self funded in the beginning and used revenue from business.
Q – How did you obtain investors for your venture?
Ans – We only have one investor.
Q – What is the best way to achieve long-term success?
Ans – Don't give up..keep pushing.
Q – Where you see yourself and your business in 5 – 10 years?
Ans – Sold and being an angel investor / mentor for other small business.
Q – Excluding yours, what company or business do you admire the most?
Ans – Estee lauder.
Q – What motivates you?
Ans – My children.
Q – What are your ideals?
Ans – Integrity, family and persistence.
Q – How do you generate new ideas?
Ans – I ask a lot of questions.
Q – How do you define success?
Ans – So many ways….FREEDOM
Q – How do you build a successful customer base?
Ans – Still working on it.
Q – What is your favorite aspect of being an entrepreneur?
Ans – Learning and mastering new skills.
Q – What has been your most satisfying moment in business?
Ans – Knowing that people are changing their routines they have had for so many years for a product I created in my kitchen.
Q – What do you feel is the major difference between entrepreneurs and those who work for someone else?
Ans – It's the failure to launch …fear levels. Employees love security and entrepreneurs want the unknown and chart their own path.
Q – In one word, characterize your life as an entrepreneur.
Ans – Roller coaster.
Q – If you had the chance to start your career over again, what would you do differently?
Ans – Nothing, I wouldn't be where I am if I change.
Q – How has being an entrepreneur affected your family life?
Ans – Its been tough, it takes a lot of time and money away from my family. I am lucky to be able to share experiences with them though, they were my first staff.
Q – What is your greatest fear, and how do you manage fear?
Ans – Failure….meditations helps a lot.
Q – Do you believe there is some sort of pattern or formula to becoming a successful entrepreneur?
Ans – Grit and persistence.
Q – If you could talk to one person from history, who would it be and why?
Ans – Golda meyer.
Q – Who has been your greatest inspiration?
Ans – My children.
Q – What are some of the biggest mistakes you've made?
Ans – Where do I begin…not trusting myself is the biggest mistake I have made.
Q – What are your hobbies? What do you do in your non-work time?
Ans – Yoga, meditation, travel.
Q – What makes you happy?
Ans – life.
Q – What sacrifices have you had to make to be a successful entrepreneur?
Ans – Time and money.
Company Name: Freedom
Address: 4350 S. Arville St., Suite# 400, Las Vegas, Nevada, 89103
Telephone Number: (702) 994 -5357
URL: https://freedomdeodorant.com/
Business Email Id: questions@freedomdeo.com