Question : Kindly give our readers an introduction to your business. Please include what your business is all about, in which city you are located and if you have offices in multiple locations/ cities.
Answer : Jasmine Laser Hair Removal aims to offer affordable esthetic services including: laser hair removal, fungus treatments, hyperpigmentation treatments, spider vein and stretch mark reductions, facial resurfacing, acne scar treatments, and wart removal. Services are offered in a comfortable and personable environment and will leave you with exceptionally beautiful skin. There is currently one location in Littleton.
Question : Kindly give us a brief description about yourself (it should include your brief educational or entrepreneurial background and list some of your major achievements).
Answer : My name is Dr. Nada Eid and I earned my Certified Laser Specialist certificate from Rocky Mountain Laser College in Lakewood, CO. In addition, I hold an Associate Management Degree from Arapahoe Community College and I earned my doctorate in medicine from the University of Damascus. This is my very first experience being an entrepreneur, before this I always worked under someone else.
Question : What inspired you to (start a new business venture) or (to make significant changes in an existing business)? How did the idea for your business come about?
Answer : My primary reason for opening this business was to challenge myself by doing something new. This business is my baby and it keeps me inspired to tackle my life and my goals. Running my own business, even though challenging, offers independence, flexibility, and allows me to create lasting relationships with my customers.
Question : What three pieces of advice would you give to budding entrepreneurs?
Answer : Three pieces of advice I would give to my fellow entrepreneurs are 1) do not be afraid to take a risk – if you have researched an idea thoroughly and you have a set financial plan in place you should be fine 2) be patient – it takes a long time to be profitable however eventually it will come and 3) do not give up – there are going to be many instances where you might feel like you are running in circles but you can do it.
Question : What would you say are the top three skills needed to be a successful entrepreneur?
Answer : The top three skills you need to be a successful entrepreneur are 1) to be be curious – become an expert in your profession there is always more to learn 2) be personable – people are going to be important assets for you whether they are your customers, employees, or professionals around you and 3) stay open-minded – your business is bound to evolve, stay on the look-out for trends and what your competitors are doing and be willing to adapt.
Question : How many hours do you work a day on average?
Answer : Now I work about 7-8 hours a day on average, however when I first started I worked 12 hours a day.
Question : To what do you most attribute your success?
Answer : I believe my success can be primarily attributed to my determination and stubbornness, I had no support from anyone and everyone told me it would be too hard. However, I kept going and I will keep going until I reach my goals.
Question : How do you go about marketing your business? What has been your most successful form of marketing?
Answer : I use Google Adword, Yelp, and Groupon. Most of my customers have come to me through Groupon, and even though Groupon takes 50 percent of my profits they have helped me gain a lot of traction.
Question : Where did your organization's funding/capital come from and how did you go about getting it?
Answer : How did you obtain investors for your venture? I am my own investor, the money I use comes from credit cards or my profits from my business.
Question : What is the best way to achieve long-term success?
Answer :To me, long-term success is all about passion and perseverance. We go about our lives hoping that all of our decisions will be rewarded in the long-term. However, no matter how much planning we do, we're never certain how things will pan out. That's why if you are truly passionate about what you do like I am, long term success is inevitable. Taking mistakes as lessons learned, being passionate, and having a good attitude will lead to achieving your goals.
Question : Where you see yourself and your business in 5 – 10 years?
Answer : In five to ten years I see my business running independently of me. I would like my business to be running outside of my home. I see myself working less and having more of a management role by hiring other professionals to take over some of the volume for me. I would also like to see that my business has expanded by having another machine or by offering more services.
Question : Excluding yours, what company or business do you admire the most?
Answer : I very much admire Newman's Own, which donates all of its profits to charity. It does this without neglecting the quality of their products. I admire its goal so much because it's so rare to find a company that focuses its ultimate goal on positively impacting others in need. A company that functions on pure altruism is such a beautiful thing to me.
Question : How long do you stick with an idea before giving up?
Answer : I do not give up.
Question : What motivates you?
Answer : My family is my primary source of motivation. I want to be able to offer everything I can to my daughters so they can go after their dreams. I want them to go after all the opportunities available to them.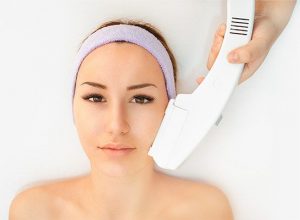 Question : What are your ideals?
Answer : Making people feel good about themselves – both aesthetically and by instilling confidence. I truly enjoy helping people look and feel their very best which is why I love what I do.
Question : How do you generate new ideas?
Answer : To generate new ideas I write down keywords I hear from other people, or the television and I do some research. Everytime I do this I usually stumble upon something new, and I work on making it a reality if I like the idea.
Question : How do you define success?
Answer : I am successful if my family is healthy and content. If my family is not happy, that negates all the other positives that exist in my life.
Question : How do you build a successful customer base?
Answer : Taking the time to build a relationship with my customer is key. I offer them free consultations and I never begin treatment until I feel that the customer is comfortable. I follow-up with customers if I am concerned about how their treatment went to check up on them and I let them know that I am there if they need me or have any questions. I find that my customers appreciate my genuine concern for their comfort and well-being.
Question : What is your favorite aspect of being an entrepreneur?
Answer : I love that I can make my own schedule. Which is especially convenient for me because I am able to pick-up my younger daughter from school and I can spend the evening with her.
Question : What has been your most satisfying moment in business?
Answer : I reached a point where I was so busy that I started thinking about hiring someone else. The phone would ring throughout the day, I had customer after customer, and booked for the next month. It was exciting to reach that point, I finally felt as though all my hard-work and dedication to my business paid off.
Question : What do you feel is the major difference between entrepreneurs and those who work for someone else?
Answer : The satisfaction of working for yourself is so much better than any sort of satisfaction you get from working for someone else. It is more satisfying in that you are the one calling the shots and you are the one responsible for your success or your failures. However, whether you succeed or fail you end up learning something about running a business that you perhaps wouldn't of experienced if you had worked with someone else.
Question : What kind of culture exists in your organization? How did you establish this tone and why did you institute this particular type of culture?
Answer : The culture of my business is one of comfort, open-hospitality, and confidence. I think the primary way that I was able to establish this culture was through the fact that my business is run out of my home – I literally welcome my customers into my own home. I work with my customers to help them overcome what they are self-conscious about and that is how I establish a culture of confidence.
Question : In one word, characterize your life as an entrepreneur.
Answer : Challenging
Company name: Jasmine Laser Hair Removal
First Name: Nada
Last Name: Eid
Address: 11411 W Tanforan Cr
City: Littleton
State: Co
Zip Code: 80127
Tel No: 303-904-1507
E-mail Id: Jasmine.l.h.r2@gmail.com
Office Timings: 8-7 daily, Close Sunday
Payment Types: Check. Cash, Credit Card