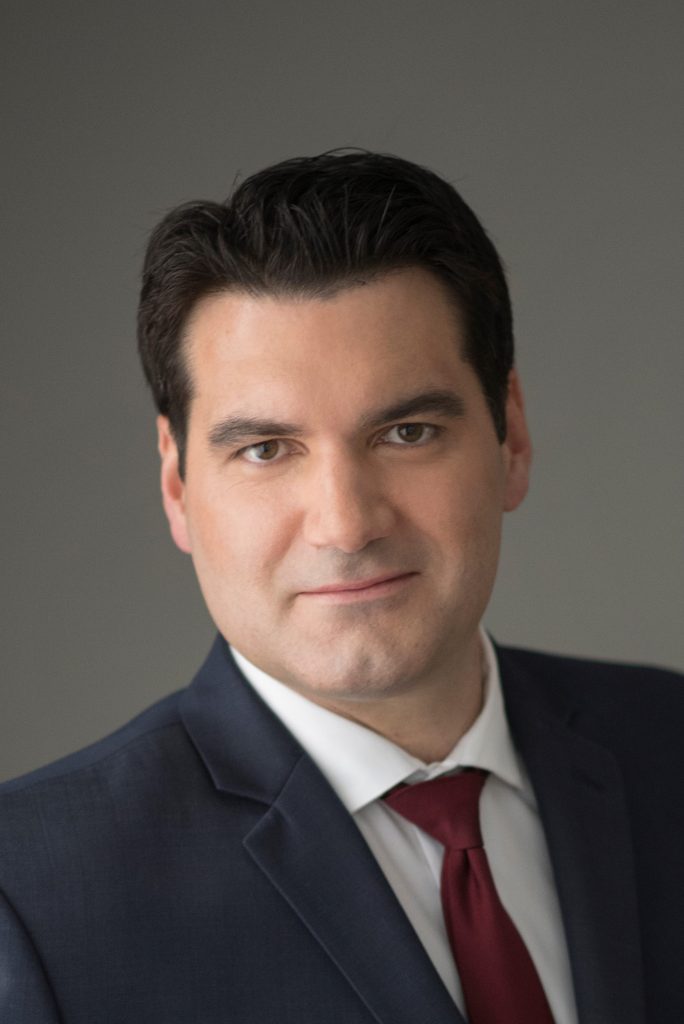 Q 1. Kindly give our readers an introduction to your business. Please include what your business is all about, in which city you are located and if you have offices in multiple locations/ cities.
Ans: I am the owner of Fisher Law Office, PLLC, established in January 2018. Fisher Law Office is a solo practice law firm specializing in civil litigation and general business law with a focus on construction law and construction litigation. Fisher Law Office is located in Fort Myers, Florida. Fisher Law Office was founded on the premise of providing strategic and creative solutions for small business owners at fair and reasonable rates. I am licensed in State and Federal Court in Massachusetts and Florida and have been practicing law for ten (10) years total, ten (10)years in Massachusetts and four years in Florida.
Q 2. Kindly give us a brief description about yourself (it should include your brief educational or entrepreneurial background and list some of your major achievements).
Ans: After high school I attended the University of Maine, in Orono Maine on a full baseball scholarship. I was a right-handed pitcher. After my freshman year I transferred to the University of Alabama in Tuscaloosa to play baseball for the Crimson Tide on a baseball scholarship. After my Junior year at Alabama, I was drafted in the fourth round by the Minnesota Twins. For the next six years from 1998 through 2005, I played minor league baseball, making it only to AA with both the Twins and the Red Sox organizations. My baseball career was a total underachievement. I was an extremely talented player but spent more time partying than training which nearly ended my career only three years into it. I did get through that dark time and got back on track to where I needed to be both mentally and physically but during the 2002 season, I blew out my elbow during a game and had to have Tommy John surgery. Despite making a full physical recovery from surgery, I missed almost two whole seasons having to rehab my arm. Thus, I had missed my window. There were younger players coming up that had passed me bye and so the Twins released me. I signed on with the Red Sox and played one season in A ball with a short stint in AA. However, the writing was on the wall—my career as a baseball player was coming to an end. My girlfriend (now wife Sarah) was studying optometry at Nova Southeastern University at the time and we were living in Fort Lauderdale, so, I enrolled back in College to complete my undergraduate degree at Florida Atlantic University in Boca Raton Florida.
I graduated suma cum laude with a B.A. in Marketing. During that time, I took a Business Law class and loved it and so I decided that I wanted to go to law school to become an attorney. I attended Northeastern University School of Law in Boston, Massachusetts, which is where I grew up and my parents and siblings still reside. After law school, I took an associate attorney position at a civil litigation boutique law firm Rosen Law Office, in Andover, Massachusetts.
I worked there and practiced law in Massachusetts for four years when my wife Sarah, who is from Florida wanted to move back to her home to the warm weather. So, I my wife and two children, Andres and Amelia relocated to Fort Myers, Florida. I continued to work remotely for a solo practitioner in Massachusetts, Andrea Goldman with Goldman Law Group and in 2016 took and passed the Florida Bar and began working for a small civil litigation and real estate law firm Kevin Jursinski & Associates. I worked there for almost two years and decided that it was time for me to go out on my own and hang my own shingle as they say and started Fisher Law Office. To date I have been successful in helping clients in two states with legal problems. However, my biggest accomplishment and what I am truly most proud of is how, after a failed baseball career which to that point was all that I knew and all that I thought I was good at, I was able to focus my attention on schooling and become a successful attorney and business owner.
Q 3. What inspired you to (start a new business venture) or (to make significant changes in an existing business)? How did the idea for your business come about?
Ans: The idea for my business came about part by necessity and part by my inner belief that there was better, healthier way to practice, one which was more client focused and provided a profitable career with an appropriate work/life balance. I also credit my wife Sarah who gave me the belief and support that I could start a successful law practice of my own.
Q 4. What three pieces of advice would you give to budding entrepreneurs?
Ans: 1. Don't be afraid to fail.
a. Part of what held me back from starting my own practice was the fear that I would not succeed.
2. Know your market.
a. When I finally decided to start my practice, I knew that there was need for my services in my locality and enough business to support another law firm.
3. Grow Organically.
a. Don't try and get ahead to quickly and compete with everyone right away. This will allow you to be smart with your finances and stay within your means.
Q 5. What would you say are the top three skills needed to be a successful entrepreneur?
Ans: 1. Confidence and a passion for what you do.
2. Good work ethic.
3. Patience
Q 6. How many hours do you work a day on average?
Ans: 8-10 hours per day.
Q 7. To what do you most attribute your success?
Ans: My honesty and integrity with my clients. My clients know that I am always and will always be 100% transparent with them regarding their matters, the costs they will incur and with providing them with all strategic options available to them.
Q 8. How do you go about marketing your business? What has been your most successful form of marketing?
Ans: I don't do a lot of marketing. This is combination of the fact that I don't have the budget for it and because there are very strict ethical rules relating to advertising for lawyers. My marketing is nearly all internet based through my website and my search engine marketing and optimization.
Q 9. Where did your organizations funding/capital come from and how did you go about getting it? How did you obtain investors for your venture?
Ans: I started with no capital at all. I had a small book of clients that chose to remain with me from a former law firm. I did not take any loans but used some credit card debt to get my initial startup costs established such as my website and office supplies and equipment.
Q 10. What is the best way to achieve long-term success?
Ans: I am still figuring that out given that I have only been in business for 2 years. For right now, I believe I need to be patient and continue to try and learn how to be a better business owner.
Q 11. Where you see yourself and your business in 5 – 10 years?
Ans: I see myself working less in my business and transitioning to more of a marketing, management and oversight role in my business. I hope to have a firm with 2-3 attorney's including myself.
Q 12. Excluding yours, what company or business do you admire the most?
Ans: The business I admire the most are the two businesses that I first worked for out of law school just outside of Boston. It was a small 4 person law firm which was profitable, fun with great people and a great work environment. That model is what I am striving to build with my business.
Q 13. If you had the chance to start your career over again, what would you do differently?
Ans: Slow down and be more patient about the growth of my business.
Q 14. How has being an entrepreneur affected your family life?
Ans: It has been very positive. I have had to work more hours but they are on my terms and my time. Thus, it has definitely increased the quality of my life and my relationship with my family.
Company Detail:
Company : Fisher Law Office
Address : 13031 McGregor Blvd.Suite 13
City : Fort Myers
State : FL
Zip : 33919
Phone : (239) 236-8656
Email : Info@FisherLawFL.com