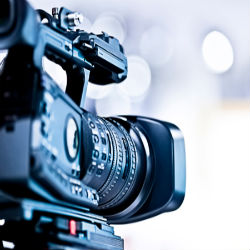 Q – Kindly give our readers an introduction to your business. Please include what your business is all about, in which city you are located and if you have offices in multiple locations/ cities.
A – i5 Digital LLC is an All-Inclusive Marketing Membership Company. In everything we do, we believe in challenging the status quo. We believe in thinking differently. We challenge the status quo by including all our services, we make it easy to understand, everyone's important and we provide a solution that works with ever changing environment. We also just happen to be a great marketing company. Join the club and get Digitally Fit!
Q – Kindly give us a brief description about yourself (it should include your brief educational or entrepreneurial background and list some of your major achievements).
A – Janis Henslee: Co-Owner of i5 Digital LLC with over 20 years of marketing and sales experience, of which 7 years directly pertain to Digital Marketing. Masters from Full Sail University, Winter Park Florida, in Internet Marketing.
Nick Squires: Co-Owner of i5 Digital LLC with over 20 years of marketing and sales experience, of which 10+ years directly pertain to Web Design and App Development. Associates Degree in Mobile Application Development from Madison Media Institute.
Q – What inspired you to (start a new business venture) or (to make significant changes in an existing business)? How did the idea for your business come about?
A – We wanted to create an All-Inclusive Marketing Membership and get businesses Digitally Fit. Nick Squires, Co-Founder and I sat down and brainstormed how we can offer marketing to businesses differently than any other business in the country. We decided that we needed to include everything instead of a la carte services, offer memberships at an affordable monthly rate (Basic $695/mo., Premier $995/mo. and Elite $1495/mo.) and not compromise customer service by assigning a "Digital Coach" to all our Members that dedicate 90 minutes a week to working directly on their campaign.
Q – What three pieces of advice would you give to budding entrepreneurs?
A –
*   Things don't happen overnight so be patient.
*   Don't try to do things the "cheap" way when it comes to legal and accounting. This is one of the most important parts of your business so going the cheap route is not always the best way to go.
*   The first 2 years of business is always the hardest. Put in the time and make the commitment and it will all pay off.
Q – What would you say are the top three skills needed to be a successful entrepreneur?
A –
*   Organization
*   Passion
*   Dedication
Q – How many hours do you work a day on average?
A – 12–14 hours
Q – To what do you most attribute your success?
A – Hard work and dedication. Being passionate about what I do.
Q – How do you go about marketing your business? What has been your most successful form of marketing?
*   Our website is eCommerce, we recently started an SEO campaign to drive our Google Organic ranking, blogging, social media posts, networking.
*   Networking and referrals have been our most successful forms of marketing.
Q – Where did your organizations funding/capital come from and how did you go about getting it? How did you obtain investors for your venture?
A – We don't have any external funding at this time.
Q – What is the best way to achieve long-term success?
A – Put in the time, do the research, work hard and come to work passionate about what you do. The day that changes, quit!
Q – Where you see yourself and your business in 5 – 10 years?
A – We will be a nationwide company with thousands of Members. Nick and I will either be more removed from every day business or retired.
Q – Excluding yours, what company or business do you admire the most?
A –
*   Apple
*   Tesla, Inc.
Q – How important have good employees been to your success?
A – This has been so vital to our success.
Q -What motivates you?
A – Success, money, victory, helping clients succeed
Q – What is your favorite aspect of being an entrepreneur?
A – The victory of success when we make a goal, helping a client succeed, working so hard until you can't see straight.
Q – What do you feel is the major difference between entrepreneurs and those who work for someone else?
A – You don't have to take work home or carry it with you everywhere you go.
Q – In one word, characterize your life as an entrepreneur.
A – Busy
Q – How has being an entrepreneur affected your family life?
A – It has been a compromise but since everyone knows it is short term and they are part of our victories as well it makes it easier.
Q – What is your greatest fear, and how do you manage fear?
A – Being responsible for other people's income. We work hard to make sure all our financial obligations are made every day.
Q – How did you decide on the location for your business?
A – There is a lot of opportunity in our market. We are actively seeking a new office space to grow into.
Q – What sacrifices have you had to make to be a successful entrepreneur?
A – Time with family, money and vacations.
About i5digital.io: i5 Digital deliver cost effective solutions to your ever growing online needs. Let us help you establish your brand online and to effectively market your business to your target market. Get in touch with us and send some basic info for a quick quote.
Business name: i5 Digital
First Name: Janis
Last Name: Henslee
Address: 583 D'onofrio Drive, Suite 1011
City/Town: Madison
State: WI
Zip code: 53719
Tel No: 608-209-4627