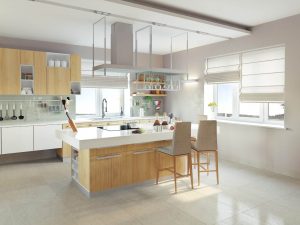 Q. Will you introduce your company?
A. Our business is retail floor covering. We offer multiple types of floor covering including hardwood, carpet, vinyl, luxury vinyl plank, laminate, ceramic tile, porcelain, travertine, stone, area rugs, and of course installation. We also offer free measurements and estimates.
Q. What is your business is all about?
A. Our business is all about serving the customer to the best of our ability. We are low pressure and give the customer no reason to go anywhere else for any flooring need. From the moment you enter one of our three showrooms till the last bit of installation, we will walk through the whole process with you and be able to answer any question or concern you may have.
Q. Where are your locations?
A. We have three locations in Lagrange, Newnan, and Peachtree City. Our business was started by my grandfather, Gerald Kemp, in 1976. Our family has grown with the business and is now in the third generation. We are your number one local, home town, retail floor covering store.
Q. What experience do you have as an entrepreneur/business owner?
A. I have been working inside the business for two years now. Although growing up I have spent my whole life alongside the business watching my grandfather, father, uncles, brothers, and cousins either run or work in the business. I grew up in Lagrange, Georgia graduating from Lagrange High School in 2012. I attended Lagrange College for my post-secondary school and graduated with a degree in business administration in 2017. I immediately became officially employed into the family business and currently work in the Newnan office.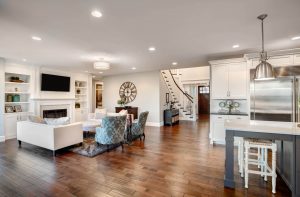 Q. What inspired you to become a business owner and continues to inspire you?
A. The inspiration for me to carry on the family business has come from my family that has and currently works for the business. I have always wanted to become a part of the business and do everything I can to take it to the next level. The business has been great to my family and my family has always been happy with the business. Most employees in all three locations are family or close family friends. It's a great working environment and we have fun each day working alongside each other.
Q. What three pieces of advice would you give to budding entrepreneurs?
A. You must work very hard to reach your goal, (in retail) customer service is extremely important, and lastly professionalism is key.
Q. What would you say are the top three skills needed to be a successful entrepreneur?
A. Hard work, perseverance, and professionalism
Q. How many hours do you work a day on average?
A. I work anywhere from 8-10 hours a day.
Q. How do you go about marketing your business? What has been your most successful form of marketing?
A. Most of our marketing is done through local events or organizations such as schools, churches, and fundraising events. We try our best to support all local communities and any activities that go along with them and in return gives back advertising through supporting them. I also believe having a prestigious online appearance nowadays is super important. Consumers are now going to the internet for almost any need and advertising and being available online is a must do.
Q. What is the best way to achieve long-term success?
A. I think the best way to achieve long-term success is to number one be nice. Being nice to your customers, your employees, and everyone that is related to your business goes a long way. After that you must obviously be reliable, professional, and hard working. Without those your business would most likely fail.
Q. Where do you see yourself and your business in 5 – 10 years?
A. I see our business in even more locations in the next 5-10 years. Our goal is to grow and serve other communities with our great flooring services.
Q. Excluding yours, what company or business do you admire the most?
A. One business that is admirable is Chick Fil A. Chick Fil A displays many attributes that I like to see in any business. Their customer service is unbeatable, all employees seem to be on task and hardworking every day, and no other business in their category is comparable.
With Kemp's Dalton West Flooring as an example of success, excellent customer service, dedicated hard work, and professionalism are vital components for any entrepreneur or business owner trying to build a company which will last and flourish.
For more information visit us at https://daltonwest.com/
Kemp's Dalton West Flooring
7 Jefferson Pkwy,
Newnan, GA, 30263
Tel No.: (770) 824-0901
Business Email Id: daltonwest.marketing@gmail.com
Business Hours: Mon-Fri – 8:30AM-5PM
Sat – 9AM-2PM