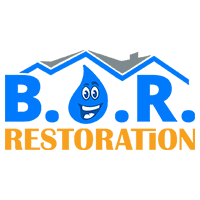 Q: Kindly give our readers an introduction to your business. Please include what your business is all about, in which city you are located and if you have offices in multiple locations/ cities.
Ans: BOR Avondale which is in Avondale, AZ. and supports throughout Maricopa county. BOR Avondale remediates Fire, Water, and Mold damage to homes and businesses. All our technicians are certified.
Q: Kindly give us a brief description about yourself (it should include your brief educational or entrepreneurial background and list some of your major achievements).
Ans: After serving in the Information Technology industry for 20 years, I chose to start a business with my family. A business which would provide for us and make a difference in other people's lives. The work has thus far been very rewarding as people are grateful for the services we provide. This is a business we are truly proud to be part of.
Q: What inspired you to (start a new business venture) or (to make significant changes in an existing business)? How did the idea for your business come about?
Ans: I travelled a great deal and spent most of my time away from my family. Life will pass you by and I choose to spend it working with those I care the most for. I researched many businesses and the requirement for a vocation which I can: work with my family, pass on to my children, and make a positive impact in other's lives were crucially important.
Q: What three pieces of advice would you give to budding entrepreneurs?
Ans: 1. Be sure you have reserves. The risk to owning your own business is not being able to support yourself during start up. This is very intensive, and I think a strong financial position certainly helps
2. Have a strong support system. We researched a lot of businesses and found one we all agreed on. This buy in has gone a long way as it was a "group" decision, and everyone is involved.
3. Be patient. It takes time to build a business. Do the hard work and allow it to happen.
Q: What would you say are the top three skills needed to be a successful entrepreneur?
Ans: 1. Creative – you will be challenged with obstacles you can't imagine. Allow the creative juices to flow you will be amazed at what you can overcome.
2. Patient – as mentioned above this is key. Don't be hard on yourself as it takes time.
3. Let other's help – The input from those closest to you is invaluable. Allow others to support you where they are able
Q: How many hours do you work a day on average?
Ans: I was under the illusion that working for myself meant freedom. Well, that is true to a degree. I find most days I work at least 10 hours. This is not a burden but rather a necessity as my success rides on my efforts alone and not the "company" I work for.
Q: To what do you most attribute your success?
Ans: Tenacity – I have learned not to let up. I have always been a bit stubborn and find that putting that trait to work on my own business is paying off.
Q: How do you go about marketing your business? What has been your most successful form of marketing?
Ans: Word of mouth has provided me the greatest returns. Customer's that we have wowed have sent us so much work. This was built up from good old-fashioned face to face meetings
Q: Where did your organizations funding/capital come from and how did you go about getting it? How did you obtain investors for your venture?
Ans: We secured a SBA loan through a program that helps disabled veteran's secure funding for a business loan. At this time, we have no investors but now that we are rolling, it looks as if it might be an option to grow the business
Q: What is the best way to achieve long-term success?
Ans: You must do the needful things daily. It's surprising how much of a downstream impact the little things have on your business. Things like following up, continuing to market, and reaching out to business partners to build your ecosystem so that you can provide unparalleled service to your clients.
Q: Where you see yourself and your business in 5 – 10 years?
Ans: In 5 years, I hope to take the skills I have acquired and start a new venture. I love the excitement of building something and am now making long term plans to keep it up!
Q: Excluding yours, what company or business do you admire the most?
Ans: Personal coaching. I have benefited greatly from the support mentors and accomplished individuals have provided me. What a great way to make a difference in people's lives!
Q: How important have good employees been to your success?
Ans: Crucial! Finding people that have a sense of ownership magnifies results.
Q: How long do you stick with an idea before giving up?
Ans: Until I have exhausted all avenues to succeed. That path seems to get much longer now that I have developed creative skills to overcome just about anything.
Q: What motivates you?
Ans: Other's success. I am driven by people that have overcome adversity and then thrive.
Q: What are your ideals?
Ans: Abundance in a life which is shared.
Q: How do you generate new ideas?
Ans: I really enjoy brainstorming with those closest to me. Other people's perspective allows me the opportunity to see things differently. This different angle of view turns on the idea machine
Q: How do you define success?
Ans: 1. Health
2. Close connections with others
3. Ability to give back
Q: How do you build a successful customer base?
Ans: Over-deliver on every job you do and market, market, market!
Q: What is your favorite aspect of being an entrepreneur?
Ans: My hands are on the wheel of the ship. I take it out to sea, or keep it tied to the pier. The reward and the risk are all mine.
Q: What has been your most satisfying moment in business?
Ans: Satisfaction of learning how creative I am. Those muscles were never exercised until I was forced to use them. The push to be creative comes from owning and operating my own business. I have learned self-reliance and that has been amazing!
Q: What do you feel is the major difference between entrepreneurs and those who work for someone else?
Ans: Complacency. It is my experience that most people can't overcome inertia. If another entity provides everything for a person, where is the drive to change. People become complacent and personal growth halts. Being a business owner, that simply is not an option
Q: What kind of culture exists in your organization? How did you establish this tone and why did you institute this particular type of culture?
Ans: Ownership – everyone's ideas have merit and drive change. Change is good and when people feel they have a say in what happens, it is wonderful to watch the outcome!
Q: In one word, characterize your life as an entrepreneur.
Ans: Grateful
Q: If you had the chance to start your career over again, what would you do differently?
Ans: Start my own business as a young man
Q: How has being an entrepreneur affected your family life?
Ans: 1. It has been more stressful as this way of living is clearly different.
2. Our family has learned to communicate better and we overcome differences much more rapidly
Q: What is your greatest fear, and how do you manage fear?
Ans: Failure – This is a result of not being the here and now. I find personally when I worry about "what if" and take my focus off "what can I do right now" it is a death spiral. I work very hard to stay present and find mediation helps to get me back on track.
Q: How did you decide on the location for your business?
Ans: Our business is home based and has been an excellent starting place as it's certainly familiar!
Q: Do you believe there is some sort of pattern or formula to becoming a successful entrepreneur?
Ans: Becoming a successful entrepreneur requires:
1. Patience
2. Hard work
3. Unwavering faith that this is going to work
4. Surround yourself with those that help you push the cart and aren't jumping on for a free ride
Q: If you could talk to one person from history, who would it be and why?
Ans: Nikola Tesla – The man was a genius and I would love an afternoon to see the world through his eyes
Q: What are some of the biggest mistakes you've made?
Ans: Arrogance – I used to operate under the misconception that I was always right. It allowed me the opportunity to fail, but I sure could've learned things more quickly if I listened to the smart people that are all around me.
Q: How can you prevent mistakes or do damage control?
Ans: Practice. I am a big believer in communication. This was a hard-won lesson but now I make it a point to never let anything go assumed. I practice listening everyday to those in my orbit and this has made all the difference.
Q: What are your hobbies? What do you do in your non-work time?
Ans: I am an avid hiker and fitness buff. After a devastating motorcycle accident, I have learned not to take my health for granted. At 53 I'm stronger than I've ever been and hope to be in the best shape of my life by 65. I have too much I want to do!
Q: What makes you happy?
Ans: Visiting with friends and family.
Q: What sacrifices have you had to make to be a successful entrepreneur?
Ans: Time off. There is no such thing as down time for an entrepreneur. At first, this was distressful but now I see it as a privilege. I get to build my reality and I look forward to the insight that comes from keeping at it!
Q: What is the next "big thing" you are planning on doing?
Ans: I would ask that because now that I have turned on the idea machine, I am thinking about what's next, a lot! Very exciting.
Visit us : https://www.borestoration-avondale.com