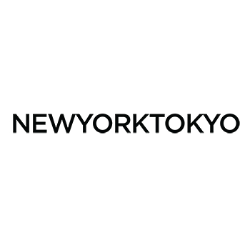 Q 1. Kindly give our readers an introduction to your business. Please include what your business is all about, in which city you are located and if you have offices in multiple locations/ cities.
Ans: Founded in 2008, New York – Tokyo (NYT) is a NY city based Fashion Services Agency that connects the brands with global opportunities.
Our four divisions: Creative Agency, Studio, Showroom, and News – work independently and also collaboratively, providing a full service to the clients in organic way.
Q 2. Kindly give us a brief description about yourself (it should include your brief educational or entrepreneurial background and list some of your major achievements).
Ans: After studied at Waseda University in Tokyo and NY University in NY, I started NY – Tokyo projects
which was all about two cities centering around: Music, Fashion, Design and Sports. In 2008, I incorporated New York Tokyo LLC. as creative production agency specialized in Fashion
Q 3. What inspired you to (start a new business venture) or (to make significant changes in an existing business)? How did the idea for your business come about?
Ans: All business inspirations naturally came from my most favorite cities: New York and Tokyo
Q 4. What three pieces of advice would you give to budding entrepreneurs?
Ans: Dream
Consistency
Mental & Physical health
Q 5. What would you say are the top three skills needed to be a successful entrepreneur?
Ans: Listening to others
Convincing others
Enjoying technology
Q 6. How many hours do you work a day on average?
Ans: 12 hours
Q 7. To what do you most attribute your success?
Ans: NA "my success", I don't think I am successful.
Q 8. How do you go about marketing your business? What has been your most successful form of marketing?
Ans: I have never done any specific marketing for my company
But I think continuing good works is the best marketing
Q 9. Where did your organizations funding/capital come from and how did you go about getting it? How did you obtain investors for your venture?
Ans: Started company without fund
Q 10. What is the best way to achieve long-term success?
Ans: Keep having your dream
Q 11. Where you see yourself and your business in 5 – 10 years?
Ans: Having company New York Tokyo both in NY and Tokyo,
Q 12. Excluding yours, what company or business do you admire the most?
Ans: Conde Naste
Company Detail:
Company : New York Tokyo
Contact : Taeko B. Stein
Address : 580 Broadway, Room 100
City : New York
State : NY
Zip : 10012
Phone : 646-244-4014
Email : taeko@newyork-tokyo.com