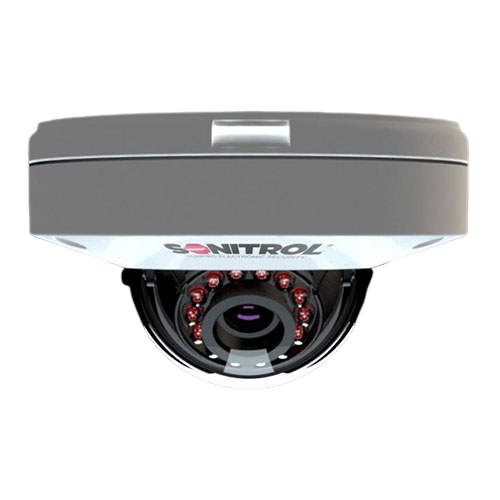 Q. Kindly give our readers an introduction to your business. Please include what your business is all about, in which city you are located and if you have offices in multiple locations/ cities.
A. South Texas Security Systems is a security provider in San Antonio, TX providing alarm, access control, CCTV, and fire systems.
Q. Kindly give us a brief description about yourself (it should include your brief educational or entrepreneurial background and list some of your major achievements).
A. Shaun Pace is a husband and girl dad of 3 children. He spent over 7 years in the security industry. Shaun previously took a dying security company and developed the company into a presitigous SDM 100 top 100 security companies in America. Shaun has the uncanny ability to develop and cause other people to become successful.
Q. What inspired you to (start a new business venture) or (to make significant changes in an existing business)? How did the idea for your business come about?
A. The previous company I worked for I always told the owner of the company my desire was to own my own security company. When I came to the San Antonio area I saw a giant need for verified security. San Antonio ranked as the top 20 highest crime cities in the State of Texas and new South Texas Security Systems was the perfect solution.
Q. What three pieces of advice would you give to budding entrepreneurs?
A. If you are going to be an entrepreneur you should be passionate about what you are doing, be an expert in the industry you are in, and love seeing other people become successful.
Q. What would you say are the top three skills needed to be a successful entrepreneur? Integrity,
A. Work Ethic, Communication
Q. How many hours do you work a day on average?
A. I'm always working
Q. To what do you most attribute your success?
A. My faith in God
Q. How do you go about marketing your business? What has been your most successful form of marketing?
A. Partnering with companies like EBrandz and building successful client referrals and Google Reviews.
Q. Where did your organizations funding/capital come from and how did you go about getting it? How did you obtain investors for your venture?
A. I've used my life savings and several banks to fund my business.
Q. What is the best way to achieve long-term success?
A. Consistency. Consistency will bring longevity and longevity will bring forth legacy.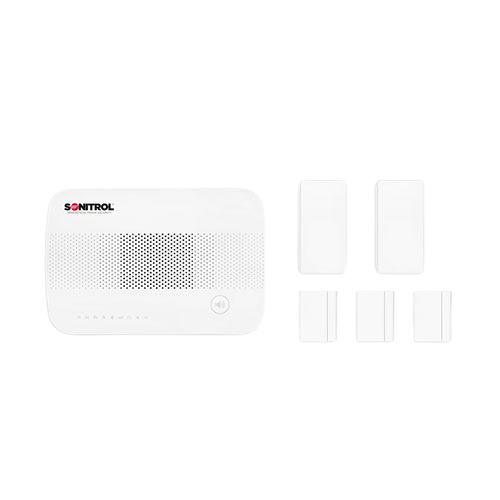 Q. Where you see yourself and your business in 5 – 10 years?
A. In 5 years South Texas Security Systems will be the face of security for not only San Antonio but South Texas. I see myself positioning people to expand our territory into new markets.
Q. Excluding yours, what company or business do you admire the most?
A. Berkshire and Hathaway
Q. How important have good employees been to your success?
A. The single most important aspect of my success had been working around great people.
Q. How long do you stick with an idea before giving up?
A. I am tenacious If I believe in something I never give up.
Q. What motivates you?
A. My family, my faith, and seeing other people succeed who couldn't own their own.
Q. What are your ideals?
A. I believe in excellence. Whatever you commit to do, do it with all your might.
Q. How do you generate new ideas?
A. Mediation
Q. How do you define success?
A. My definition of success is causing to people to achieve goals and a lifestyle that they weren't able to achieve on their own.
Q. How do you build a successful customer base?
A. Care. We simply care for each of our clients and our retention proves it.
Q. What is your favorite aspect of being an entrepreneur?
A. Time management. Although I work all the time I am in charge of my own time.
Q. What has been your most satisfying moment in business?
A. Starting. The hardest step was the first step.
Q. What do you feel is the major difference between entrepreneurs and those who work for someone else?
A. The biggest difference is the leap to start and sacrifice everything you have for a belief in an idea.
Q. What kind of culture exists in your organization? How did you establish this tone and why did you institute this particular type of culture?
A. We are a family oriented culture where the employees come first. We take care of our people and they take care of our clients.
Q. In one word, characterize your life as an entrepreneur.
A. Faith
Q. If you had the chance to start your career over again, what would you do differently?
A. Nothing everything I went through prepared me for what I am today.
Q. How has being an entrepreneur affected your family life?
A. It has made my family life so much better. I use to work 12+ hours a day building someone elses business without the fruit of owning my own time.
Q. What is your greatest fear, and how do you manage fear?
A. I believe everyone has a fear of failure but my believe is simple. I cannot fail because the God I serve has never failed.
Q. How did you decide on the location for your business?
A. One visit to San Antonio and I knew this was where I belong.
Q. Do you believe there is some sort of pattern or formula to becoming a successful entrepreneur?
A. Yes, the ability not to quit, to work smarter and build great people around you.
Q. Who has been your greatest inspiration?
A. Jesus
Q. What book has inspired you the most? (OR what is your favorite book?)
A. Outside of the bible the Richest Man in Babylon
Q. What are some of the biggest mistakes you've made?
A. Being loyal to the wrong cause
Q. How can you prevent mistakes or do damage control?
A. I deal with it upfront. There is nothing wrong with a mistake but how you handle it is everything.
Q. What are your hobbies? What do you do in your non-work time?
A. Spending time with my family, golfing, travelling, eating. I love food.
Q. What makes you happy?
A. My family, my coworking, my faith and food.
Q. What sacrifices have you had to make to be a successful entrepreneur?
A. To be success I had to be willing to lose all my finances.
Q. If you were conducting this interview, what question would you ask?
A. Nothing this covered everything.