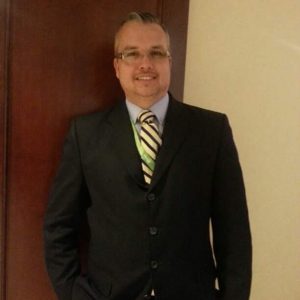 Q. 1 Kindly give our readers an introduction to your business. Please include what your business is all about, in which city you are located and if you have offices in multiple locations/ cities.
Ans : First Class Catering Service is a full service catering company that specializes in American,Fusion, Mexican, Italian and BBQ cuisines.
We love working with people, especially an event like a birthday or wedding, it gives us the opportunity to create lasting memories for our clients. It brings us joy to make people happy and to give the client an experience that they will never forget. Please contact us to create an everlasting experience.
Our Office is Located In Palm Desert Ca
Q. 2 Kindly give us a brief description about yourself (it should include your brief educational or entrepreneurial background and list some of your major achievements).
Ans : My Name is Michael Alcantar. I was born and raised in the Coachella Valley. At the young age of 16  was introduced to the Restaurant Business. I knew that i wanted to open my own Restaurant one day. So which much Planning and hard work. I opened my First Restaurant at the Age of 23 and Continued attending a Local college in Business Management. From this Location 5 other Location would open up in the years that followed. A strong Catering Business was established during this time frame as well. In 2010 I decided to sell My Restaurants and Continue a already Successful Catering Business. So here we are today with FirstClassCateringService Catering Company. One of the Largest Catering Companies in the Coachella Valley.
Q. 3 What inspired you to (start a new business venture) or (to make significant changes in an existing business)? How did the idea for your business come about.
Ans : Owning 6 restaurants for so many years. I was able to see how profitable the Catering business was. With the Change in times-people had so many restaurants to Choose from. With Catering you can go out to the consumer to Cater a Wedding,Private/Corporate Event, Anniversaries ect. People have become so busy with running their existing business or working so many hours at there job. They rather hire a Cater to go out to them.
Q. 4 What three pieces of advice would you give to budding entrepreneurs?
Ans :
1) Do what your Good at/ What you Know.
2) Hardwork-Work hard at your Craft.
3) Be Honest/Do not Cut Corners
Q. 5 What would you say are the top three skills needed to be a successful entrepreneur?
Ans:
1) Work Ethic
2) Communication Skills
3) Treat People Well
Q. 6 How many hours do you work a day on average?
Ans : 10 to 14
Q. 7 To what do you most attribute your success?
Ans: My why? My family Wife, 2 sons, Baby daughter
Q. 8 How do you go about marketing your business? What has been your most successful form of marketing?
Ans: Online, SEO, Yelp, Thumbtack, Google Business, Google Adwords,
Q. 9 Where did your organizations funding/capital come from and how did you go about getting it? How did you obtain investors for your venture?
Ans: Establishing My Business with Local Banks. Square Capital/Credit Card Processing Company.
Q. 10 What is the best way to achieve long-term success?
Ans: Building Relationships,Networking Daily,Marketing Monthly, Be Fair
Q. 11 Where you see yourself and your business in 5 – 10 years?
Ans: office in San Diego Area.
Q. 12 Excluding yours, what company or business do you admire the most?
Ans: Real Estate/Investing
Q. 13 How important have good employees been to your success?
Ans: Extremely
Q. 14 How long do you stick with an idea before giving up?
Ans: It could be months or weeks.
Q. 15 What motivates you?
Ans: Family
Q. 16 How do you generate new ideas?
Ans: They come to me all day.
Q. 17 How do you define success?
Ans: Good Health, Family, Being Content Happy
Q. 18 How do you build a successful customer base?
Ans: Being kind, Honest. establish Relationships beyond what you do.
Q. 19 What is your favorite aspect of being an entrepreneur?
Ans: Freedom, Being my own boss.
Q. 20 What has been your most satisfying moment in business?
Ans: Making People Happy.
Q. 21 What do you feel is the major difference between entrepreneurs and those who work for someone else?
Ans: Desire to have no Limits. Creating a Legacy for your family. Not afraid to Fail.
Q. 22 What kind of culture exists in your organization? How did you establish this tone and why did you institute this particular type of culture?
Ans: Pay my staff Well, Appreciate the little things.
Q. 23 In one word, characterize your life as an entrepreneur.
Ans: Satisfying
Q. 24 If you had the chance to start your career over again, what would you do differently?
Ans: Mentorship
Q. 25 How has being an entrepreneur affected your family life?
Ans: Less time with the Family for sure. Having the means to finance their goal and dreams
Q. 26 What is your greatest fear, and how do you manage fear?
Ans: Losing my family
Q. 27 How did you decide on the location for your business?
Ans: Central Location within my Region
Q. 28 Do you believe there is some sort of pattern or formula to becoming a successful entrepreneur?
Ans: Hard Work, Determination, Taking Chances
Q. 29 Who has been your greatest inspiration?
Ans: God
Q. 30 What book has inspired you the most? (OR what is your favorite book?)
Ans: Bible
Q. 31 What are some of the biggest mistakes you've made?
Ans: Spending a lot of money on one location
Q. 32 How can you prevent mistakes or do damage control?
Ans: Business Plan /write it down on paper
Q. 33 What are your hobbies? What do you do in your non-work time?
Ans: Vacation, Watching Sports, Sporting Events, Family and Friends
Q. 34 What makes you happy?
Ans: Watching my sons grow.
Q. 35 What sacrifices have you had to make to be a successful entrepreneur?
Ans: No Sleep, Hard Work.