Q. Kindly give our readers an introduction to your business. Please include what your business is all about, in which city you are located and if you have offices in multiple locations/ cities.
Ans: Capital Plumbing & Heating believes that every one of our clients deserve safe, efficient, and comfortable homes. We are a customer focused residential service based company operating out of Edmonton, AB that assists with any plumbing, heating or air conditioning issues our clients may have.
We service the Greater Edmonton area (including St. Albert, Stony Plain, Spruce Grove, and Sherwood Park) and the Cold Lake/Bonnyville market.
Q. Kindly give us a brief description about yourself (it should include your brief educational or entrepreneurial background and list some of your major achievements).
Ans: I was born in Eastern Canada, moved out west when I was young and consider myself a child of both. I graduated high school as valedictorian and received the Governor General's Award for Academic Achievement in High School.
I began plumbing when I was 17 but committed to it at age 22. I was working as a lumberjack (yes for real) and wanted a career where there was more job security. I received my Inter-Provincial Red Seal Journey Plumber and 2nd Class Gassfitter Certificates in 1997. I earned the "Golden Pipewrench" award in my final year for having the top marks in Northern Alberta. I then received my 1st Class Gasfitter Certificate in 1998 winning the award for Top Gasfitter in Alberta for the year.
I started www.homefix.ca in 2001 which incorporated into Capital Plumbing & Heating in 2007.
I have been/am involved in a few various other companies in real estate, manufacturing, alternative energy, and nanotechnology markets.
Q. What inspired you to (start a new business venture) or (to make significant changes in an existing business)? How did the idea for your business come about?
Ans: The reason I decided to start my own company came from winning a 3 week trip through one of the hospital lotteries in Edmonton. It was the first time I had really travelled and I wanted more. I was a journeyman plumber and started looking around for how I could travel more. I have an aunt who is a lawyer who also travelled a lot. I decided to start a referral generating company to put myself through university to become a lawyer. I could sell the leads to the company I worked for as well as other trades I knew to supplement the part time hours university allowed. I began generating so many leads that I decided to start my own plumbing & heating company. After carrying a full university course load on Tuesdays and Thursdays and working full time the other 5 days for 2 & ½ years I made the decision to not finish university. Through my efforts with the company I was being given the opportunity to travel and learned that I loved owning my own company. My travel goals were being met.
Q. What three pieces of advice would you give to budding entrepreneurs?
Ans: Be ready. Things will take longer, be harder, cost more, and tire you out more than you are planning. Be ready and don't let that beat you.
Find a great team. Don't settle for the cheapest accountant or the friendliest lawyer for example. Research and find the best ones and hire them. The headaches and delays caused by using the easiest and cheapest are not worth it in the long run.
Don't be shy. If you have made sure that what you are offering is top notch then let everyone know and don't apologize for telling it. It is no use having the best mousetrap if no one knows you have it. You are the best promoter of what you do…so do it.
Q. What would you say are the top three skills needed to be a successful entrepreneur?
Ans: As the children's song says, "reading, writing and arithmetic". The success of an entrepreneur is the vision, drive, and ability to figure out what is needed to succeed. If you don't have a particular skill then have the vision to hire the right person who does.
I read a conversation on twitter involving Elon Musk where someone randomly posted that you need a PhD to be successful. Elon replied simply along the lines "no you don't, you just have to hire them."
Q. How many hours do you work a day on average?
Ans: I now work about 8-9 hours a day. Usually 6-7 at the office and the rest at home. I am definitely not one to leave work at work.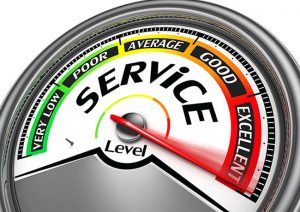 Q. To what do you most attribute your success?
Ans: Two things.
The first is my partner in life. She is incredibly supportive, patient, and really understands who I am and why I need to do the things I do.
The second is my confidence created by the incredible support I had from family, neighbors, and community growing up. I was always told that I would be successful and could do whatever I want, so I did.
Q. How do you go about marketing your business? What has been your most successful form of marketing?
Ans: I have tried every form of marketing except TV. There is no one answer to what works. What is exceptional today doesn't do anything tomorrow. Always measure results and adjust accordingly. Do it all the time.
The most successful marketing is always the referral based marketing. Some call it word of mouth. Focus on customer service and ask for referrals. Referrals are always the best quality leads where they already trust you. That is by far the best leads to work with. If you are not getting referrals you have to figure out why and improve what you are doing in people's homes.
Q. Where did your organizations funding/capital come from and how did you go about getting it? How did you obtain investors for your venture?
Ans: I got it from 2 loans at the same bank for different reasons.
As I mentioned I was a full time university student when I started my company. I received a student loan one day for being a full time student. I went in the next day and signed another loan for starting a full time business. Different people thank goodness.
All of it went to buying my first van, tools, and parts needed to run service. Thankfully through my referral site I had created I already had jobs which allowed us to have some food on the table right away.
Q. What is the best way to achieve long-term success?
Ans: Desire it and plan for it.
Q. Where you see yourself and your business in 5 – 10 years?
Ans: I see Capital Plumbing & Heating being the most identifiable and referred residential service businesses in Edmonton. In 5 years we will at least be double the size of what we are now and growing at an increasing pace. We will also be doing that while remaining profitable as I believe that I have an obligation to the people who work for me to remain profitable. If I am not profitable how can I assist them with their dreams?
Q. Excluding yours, what company or business do you admire the most?
Ans: The Shorefast Foundation from Fogo Island in Newfoundland. It was created by a wonderful lady with incredible vision to help the population of some fishing villages who were devastated by the fishing collapse to adjust their economy, remain in their communities, and to maintain their rural Newfoundland identities and traditions.
It is a wonderful example of how dedication to an idea and the ability to find the right people can really make a difference in people's lives apart from money. shorefast.org and fogoislandarts.ca
Q. How important have good employees been to your success?
Ans: They have been the largest part of our shared success. I have been very fortunate to attract great talent and they have remained part of the family here at Capital. Having everyone involved share the same mission and core values as each other creates the opportunity for continued success and just an overall great place to work and a fun team to be a part of.
Q. How long do you stick with an idea before giving up?
Ans: I am very open to giving an idea a fair chance before shelving it. If there still is a chance of success with an idea and my team believes it is still a worthwhile risk then we will stick to it. I certainly do not believe in trying an idea and giving up at the first setback.
Q. What motivates you?
Ans: Creating. I like to be at the forefront of an idea. I love the thrills and rewards when an idea that we have worked on comes to life. I find it rewarding if an idea creates a new job for someone, a solution to an issue, or an entire new business idea…as long as there is value in the result. Focusing on feeding this need to create allows me to consider opportunities that are not focused on financial gain. I find that material rewards follow along with the results of creating something with value.
Q. What are your ideals?
Ans: Innovative
Open-minded
Respectful
Caring
Q. How do you generate new ideas?
Ans: Listening. I try to take in as much information on new trends, new technologies, current success stories, and industry advice as I can. That and listen to what people complain about. This just triggers many new ideas. I'm not saying all of them are good ideas but even poor ideas spark conversations that sometimes lead to "aha" moments.
Q. How do you define success?
Ans: The way I define success is having created a profitable entity that runs like a well-oiled machine daily and that does not involve me as an important piece of that daily operation. That means I have the right people and systems in place. It allows me freedom to be creative and commit time to trying to be innovative.
Q. How do you build a successful customer base?
Ans: Continually aiming higher. Show people you care by being caring, honest, innovative, efficient, and valuable to them. A huge commitment to training is necessary to do that which is why we have training almost every day. We train technical skills, client interaction skills, and train on efficiency. Clients can tell when you do which is why they keep calling us back when they need help.
Q. What is your favorite aspect of being an entrepreneur?
Ans: My favorite aspect is when I take the time to fully realize the impact that I have on people's lives. I have a whole team that relied on me to create a company that allowed them to work toward their goals while helping clients. I have a giant list of clients that relied on me to provide them with safe, efficient, and valuable service. I have suppliers that relied on me to meet my obligations so that their people were secure. I love knowing that what I create is doing good for a lot of people.
Q. What has been your most satisfying moment in business?
Ans: My most satisfying moment in business was when a vendor took me on a European vacation that I didn't qualify for. It was all supposed to be based on our purchasing volume with them. I didn't expect to meet the goal as their requirement was very high. I felt it was really aimed at new construction companies who turn over a lot of material. As I do service and repairs only our material spend is way less. What I didn't know until later is that they had pre-booked a certain amount of spots and not enough companies qualified to go. They had 1 spare trip. Each branch was asked to determine a company that should qualify on merit and one would be chosen from them. Every staff member at our local branch suggested us. I got to go on the trip because that supplier felt we were the best client they had. One of the main points was that our entire company was exceptionally professional and pleasant to deal with. I was incredibly proud of my people and the culture we shared when I found that out. That feeling validated everything that I was doing in my company.
Q. What do you feel is the major difference between entrepreneurs and those who work for someone else?
Ans: Risk tolerance and openness to change. All the people who work for me share similar values, morals, etc. Most have incredible work ethic. Some even work more hours than I do. What is different is I was willing to take the risks needed to start it, grow it and to make it work. I signed my name accepting responsibility one way or the other…whether it worked or didn't. I was willing to change my goals, lifestyle, and focus to create a company. No one who works for me did that.
Many people who are not entrepreneurs say that they would of /could have/ should have done it. I think that is an easier thing to say when things are established and they see a result. I don't think that many people fully understand the journey to that result. To sign your name and commit to a large change is a lot harder than people think. I think making that leap is one of the major differences that differentiate entrepreneurs.
Q. What kind of culture exists in your organization? How did you establish this tone and why did you institute this particular type of culture?
Ans: One of mutual respect, genuine caring, and friendship. I am in the customer service business. Everything that I want my clients to experience is what I want my team to experience and what I want to experience. Having that culture permeate through everything makes sure that our clients experience the best , our team experiences the best, and I experience the best. It seemed very simple to me that to be exceptional in customer service is way easier if I started by making sure this culture exists at every level.
Q. In one word, characterize your life as an entrepreneur.
Ans: Fulfilling
Q. If you had the chance to start your career over again, what would you do differently?
Ans: I would focus on the service industry right from the beginning. The most stressful times were when I was involved in a lot of new construction, commercial, and industrial work. Helping people who appreciate it is in my nature and makes me feel like what I am doing makes a difference. In new construction or large scale commercial/industrial work the clients really only care about the money. I used to die a bit when a builder would tell me I had to be $100 cheaper on a $500,000 house. I actually had builders tell me that they liked my work so if I could just find a corner to cut I would get the contract. Absolutely no consideration of end value to a client in my mind. The service industry is harder in some aspects but so very much more rewarding in the long run.
Q. How has being an entrepreneur affected your family life?
Ans: It has certainly decreased the amount of time and energy I have invested in my family life. I would love to be idealistic and say that family always came first but that is definitely not the case. I am very fortunate to have an immediate and extended family that understands and accepts what my availability is. Being an entrepreneur doesn't always lend itself to long peaceful evenings with them.
Q. What is your greatest fear, and how do you manage fear?
Ans: My greatest fear is true loneliness. I am not talking alone time (which I actually love) but being truly alone. To me that means that you would have had no positive influence in anyone's life. That would be devastating.
Managing fear is not a simple answer. You cannot eliminate fear in your life. Knowing that everyone experiences fear and realizing that in order to advance you must figure out a solution is a great first step.
Understand that and know that you will have to face fear is really the only way to manage it.
I believe that a combination of my common sense (don't poke a sleeping bear), my confidence (this is my goal and we will get there), and my logic (I have researched this, found what is worst case and now how do I deal with that) all mixes to mitigate my experience of fear.
Q. How did you decide on the location for your business?
Ans: It is where I lived and where I was going to school. The company was started with the intent of being a short term endeavor to put myself through university so doing it somewhere besides where I was really wasn't a consideration.
Q. Do you believe there is some sort of pattern or formula to becoming a successful entrepreneur?
Ans: Trick question.
Yes…Must have the vision, the drive, and problem solving capabilities.
No…every one measures success differently and it can be achieved in many ways. Getting there is an individual journey and what may have worked for me won't necessarily be the best way for someone else.
Q. If you could talk to one person from history, who would it be and why?
Ans: Any pharaoh from Egypt. How in the heck did you build the pyramid? I can't believe that it is still considered one of the great mysteries of our history. It seems to me that way too much time has been spent by everyone involved from archeologists, researchers, students, documentary writers and producers, and the viewing public for us to have no answer. I am pretty sure that once we know those resources will move to another problem and mankind would take another leap forward. That is kind of a comedic response but it is not entirely meant to be.
It seems absurd that considering the amount of resources including intellectual capacity that has been devoted to studying the
pyramids and we still have no definitive answer after all this time?
I could solve it with one 10 minute conversation.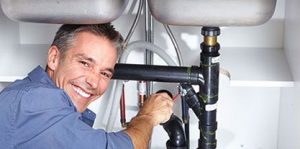 Q. Who has been your greatest inspiration?
Ans: My greatest inspiration has been my team. I know how hard they work, I know who they are, and I know their goals. My motivation is to make sure they are rewarded for their time and commitment. My inspiration comes from making sure they never regret being a part of my team.
Q. What book has inspired you the most? (OR what is your favorite book?)
Ans: I would have a hard time naming a specific book as many of them have influenced me in subtle ways to create the persona I have today. The most recent jolt of inspiration has come from a Ted Talk video by Simon Sinek. Start With Why. A brilliant summary to help people understand why we do what we do. An 18 minute must watch for those who haven't.
Q. What are some of the biggest mistakes you've made?
Ans: One of the biggest mistakes I have made is keeping people around me for their experience and overlooking their attitude. My suggestion is never to undervalue a great attitude. I have had great teams work for me in the past that were torn apart by a bad apple that I insisted on keeping due to their lengthy experience in a field. I like to think I have learned from that as those are definitely the biggest hurdles I had to overcome.
Q. How can you prevent mistakes or do damage control?
Ans: Make the hard decisions fast, or hire the right people to make the hard decisions. It is difficult to prevent mistakes if you let things slide. You must be willing and ready to defend your ideals immediately when questioned. Sometimes that means firing somebody, shutting down a money losing venture, or terminating relationships with certain clients. All of which I have done and am far better off because of it. Now, because I made those hard decisions before, I am able to hire people to figure out and execute those hard decisions for me. I have been able to hire the best I can find because I made the hard decisions in the past. Having that team in place helps assure that mistakes are less likely in the future.
Q. What are your hobbies? What do you do in your non-work time?
Ans: Hockey and technology. I love anything hockey. I do not play anymore due to several injuries I received while indulging my passion but I love watching it, talking about it, hockey pools, going to games.
I also love anything to do with new technology. I would easily be considered an early adopter of technologies. If it is new I want to know about it, understand it, and if possible, own it. The sooner the better. I can't wait to be able to upload my brain to a hard drive or to teleport somewhere for the first time for example. It terrifies many people but I see it as an adventure. I am not saying that all changes in technology are good. Some of the advances we are making I do not think will end well. It is interesting and exciting to be able to be a part of it though.
Q. What makes you happy?
Ans: A lazy afternoon on a weekend with my partner Brenda and our cat Turtle. Nothing beats it for making me happy.
Q. What sacrifices have you had to make to be a successful entrepreneur?
Ans: I don't think I view what I have given up as sacrifices. Instead I have traded experiences for different ones. The word sacrifice means that I have to give up something that I wanted to keep. I have kept everything I wanted to keep. I have traded time and experiences for the thrill of creating a company and a plethora of different experiences. There are few things in life I would consider it a sacrifice to give up and those have remained mine.
If that is too heavy of an answer…sleep and paychecks. I would have liked to trade less of my sleep away for the experience of lying awake at night worrying or planning. As for paychecks, I am the only person in the history of my company that missed a payday. That is both a source of pride of my commitment to my people and a constant inspiration to push to do better.
Q. If you were conducting this interview, what question would you ask?
Ans: What do you see for the future in the industry? Just about every single market has gone through a disruptor phase where technology has drastically changed the industry. The largest transportation sharing company in the world owns no cars; the largest room rental business in the world owns no real estate. What is the idea that will revolutionize the home services industry…and how can I be prepared for it?