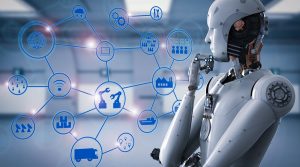 Q. Kindly give our readers an introduction to your business. Please include what your business is all about, in which city you are located and if you have offices in multiple locations/cities.
A. Tekcapital aims to bring university discoveries to market. Over $200b is spent every year on university research in the top 10 economies alone, but about 80% of this research never makes it to the public. Tekcapital tries to reduce this waste by connecting companies to relevant breakthroughs in university IP, as well as acquiring and enhancing technologies for our own portfolio for subsequent out-licensing.
Q. Kindly give us a brief description about yourself (it should include your brief educational or entrepreneurial background and list some of your major achievements).
A. I'm Harrison, Tekcapital's Media Manager & creative lead. My core skills are in copywriting and editing, and I use these to communicate our corporate message to our audience. I have a degree in creative writing from Columbia, and have written a number of published books of poetry and fiction. I'm lead developer of the Tekcapital app, which we launched this year to make finding new technologies for your business easier than ever.
Q. What inspired you to (start a new business venture) or (to make significant changes in an existing business)? How did the idea for your business come about?
A. Our CEO started Tekcapital to solve the problem of the vast amount of university research going to waste. Not only is this research mainly funded by taxpayers, the brilliant minds in academia are spending their lives developing new techs that get plowed under more often than not. With our Invention Discovery and Invention Evaluator reports, we help businesses and universities evaluate and capture new IP coming out of academia on a global scale. The changes I brought to Tekcapital were mainly in regards to the company's image, which direly needed a reboot. So I spent a lot of time on our new website and our marketing presence, to reflect the fact that we are not only operating in the technology space, but the source for disruptive, futuristic IP.
Q. What three pieces of advice would you give to budding entrepreneurs?
A. First, I would say education is the foundation of everything. There is a saying, the harder you work in college the easier it is after, and I think there's some truth to that. Second, find your niche. You need that one thing that you do better than anyone else (or anyone available), and that will make you irreplaceable. Finally, it's important to unplug sometimes too. Don't have your phone six inches from you all day every day. In the words of the Beatles, "A man must break his back to earn his day of leisure." But there's no point if the day of leisure never comes.
Q. What would you say are the top three skills needed to be a successful entrepreneur?
A. Candor for what it is your doing, ability to solve any problems in your space, and being generally unstoppable.
Q. How many hours do you work a day on average?
A. 8-12, depending on the current project.
Q. To what do you most attribute your success?
A. I am a pretty spiritual person, I think success comes from above. However, you have to open yourself up to it by being positive and having a good work ethic.
Q. How do you go about marketing your business? What has been your most successful form of marketing?
A. Ironically for a tech company, we seemed to do best with print media. We have had several types of web campaigns, but none of them seemed to match the rather old-fashioned brochure campaigns we've done. It didn't hurt that our latest brochure was designed by an Italian artist, with a totally unique look.
Q. Where did your organizations funding/capital come from and how did you go about getting it? How did you obtain investors for your venture?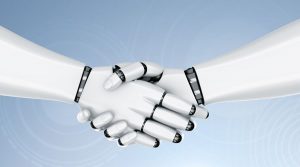 A. Our CEO started the company with some classmates at the Oxford MBA program, and I think it was a space where a lot of ideas and funding were being bandied around. He was able to get investors excited about our tech transfer services, but mainly about our ability to capture and commercialize university IP in a scalable fashion.
Q. What is the best way to achieve long-term success?
A. Since I'm early on in my career, I'm not sure I can answer that accurately. But there is an idea floating around that resonates with me, that good habits/routines kept up on a daily basis are necessary for individual growth.
Q. Where you see yourself and your business in 5 – 10 years?
A. We believe we will develop Tekcapital into the leading destination for investing in and commercializing university discoveries world-wide.
Q. Excluding yours, what company or business do you admire the most?
A. Any company that completely shakes up an industry is interesting to me. Netflix is a good example, because it's totally changed how my generation absorbs video content. They saw the cable industry, with its draconic business practices, started with a so-so model of home delivery of DVD's, then quite literally revolutionized the space. They weren't the first video streaming site by a long shot, but they had what it took to push the concept into mainstream.
Q. How important have good employees been to your success?
A. Team is everything. Our CEO always says, "You bet on the jockey, not the horse." And there's a lot of truth in it, because a great employee with no resources can work wonders, but a bad employee who's been given everything can still come up short.
Q. How long do you stick with an idea before giving up?
A. If something must be done it sort of consumes me until I finish it. But for things that are less pressing, I'll often put them off until the last minute. I like to focus on the big picture.
Q. What motivates you?
A. I'd like to see Tekcapital get the recognition it deserves. Personally, I'd like to start a family eventually and would like to be able to balance my work and family interests comfortably, so I'm working towards that.
Q. What are your ideals?
A. I think honesty is extremely important, but also going out of your way for others.
Q. How do you generate new ideas?
A. It depends, for poetry it usually involves wandering around somewhere natural. But in the business space, I try to put myself in the shoes of the audience/consumer and really think about what it would be like to be exposed to our product/marketing. Then usually it hits me what the best way to express ourselves is.
Q. How do you define success?
A. I think success is doing something well and being appreciated for it.
Q. How do you build a successful customer base?
A. Attentive customer service, knowledgeable and convincing sales staff, and endless networking.
Q. What is your favorite aspect of being an entrepreneur?
A. The spirit of it is pretty great. We're here on the ground floor of this potentially amazing business, and it's almost like making something out of nothing. We took this problem of university IP going to waste, and are turning it into an innovation pipeline that is bringing some really beneficial technologies to the public.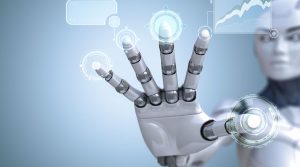 Q. What has been your most satisfying moment in business?
A. I think completing our first app was a big deal, it took almost a year.
Q. What do you feel is the major difference between entrepreneurs and those who work for someone else?
A. The entrepreneur is trying to make his/her own way in the economy, and that certainly isn't for everyone. Some people do much better with clear directives and others like to make their own way. It requires a bit of a left and right brain balance, because you need to be open-minded and innovative while also being logical and methodical.
Q. What kind of culture exists in your organization? How did you establish this tone and why did you institute this particular type of culture?
A. We have a very friendly office with people from all over the world. That diversity means everyone brings something different and valuable to the table. For example, we have British financiers and counsel, Hispanic saleswomen, a Polish accountant, a Swedish graphic designer, a French web developer, a Korean account manager, and a father-son team from New York. We all do our part to make the dream happen, and I believe we all bring the best features of our backgrounds to the team.
Q. In one word, characterize your life as an entrepreneur.
A. Cathartic.
Q. If you had the chance to start your career over again, what would you do differently?
A. Probably try to get an MBA or MFA right out of undergrad. I did apply for MFA's and English Ph.D.'s for a few years but I don't think I tried hard enough.
Q. How has being an entrepreneur affected your family life?
A. Work is tough but I still am able to make time for friends and family. If something or someone is important to you, you can almost always make time for it.
Q. What is your greatest fear, and how do you manage fear?
A. Failure I suppose, but like I said before success is mostly out of our hands.
Q. How did you decide on the location for your business?
A. We are Floridians and the budding tech hub of Miami seemed appropriate (Silicon Beach they say).
Save