• Kindly give readers an introduction to your business. Please include what your business is all about, in which city you are located and if you have offices in multiple locations/ cities.
Integra Insurance is Arizona's #1 Insurance Broker. Based in Peoria, AZ, Our agency focuses on Property and Casualty Insurance, and can assist our clients with any Auto, Home, Boat, Motorcycle, or Business and Commercial Insurance needs. We also currently have office locations in Tucson, AZ and Boise, ID.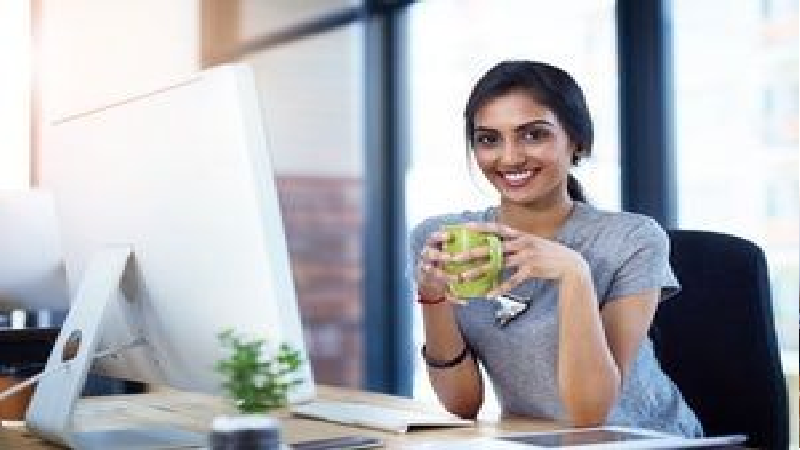 • Give us a brief description about yourself (it should include your brief educational or entrepreneurial background and list some of your major achievements).
As the President of Integra Insurance Group, Daniel Hiralez wears many "hats", but he has maintained a philosophy of always providing excellent advice and service to his clients, and instilled those same values in the agents and staff. We are proud of our glowing reviews and accolades, but we are more honored to be allowed to serve as our clients insurance professionals.
• What inspired you to (start a new business venture) or (to make significant changes in an existing business)?
Integra Insurance Group is a true success story. Founded by Daniel Hiralez is the living room of his home in 2002, Integra has quickly grown to become Arizona's #1 Insurance Broker.
• How did the idea for your business come about?
Daniel Hiralez was a captive agent with Country Insurance & Financial Services for 3 years, before starting Integra Insurance Group.
• Who has been your greatest inspiration?
My late Grandfather, Sanford Wax. He was a business man and owned a pool cleaning business in AZ for many years. Daniel grew up spending summers working with his Grandfather and learning the values of hard work, taking care of people's needs and being a business owner.
• What makes you different from other businesses in your industry?
We genuinely care about our clients and treat them as an extension of our family.
• To what do you most attribute your success?
Having a giving attitude and hard work.
• What do you think is the best way to achieve long-term success in business?
Never stop believing in yourself and always work hard to achieve your goals.
• Where you see yourself and your business in 5 – 10 years?
I am only 44 years old, so I am still planning on being here and personally helping our clients in 5 -10 years, God willing, but I am hoping to see Integra Insurance continue to grow during that time and spread our reach to even more families and businesses.
• Excluding yours, what company or business do you admire the most?
None Specifically come to mind
• Who is your target demographic?
Families and Business Owners looking for that "personal relationship" with their insurance professional, so he/ she can provide the best rates and service for their insurance needs.
• Please list 3-5 talking points about your business that you feel are most relevant to your target audience.
Local
Independent
Years of Experience
Friendly and Accessible
Always offering the best rates and service
• What are your overall thoughts on your industry? Any advice you could give people about your industry?
There are many good insurance professionals in our industry, and then there are the great insurance professionals. Attitude, aptitude, and the willingness to go the extra mile for the client is what separates the good from the great.
• Is your business involved with any charitable organizations, social causes or non-profit work?
Yes, we are involved in multiple charitable fundraisers every year. We assist teachers with back to school supplies, and we volunteer at local food bank and animal shelters as well.
• How do you give back and support your community?
With back to school supply drives for local school districts, we want to help take the burden off of parents of young children, and our teachers, who have a very important job of teaching future generations.
• How important have good employees been to your success?
Very! Most of our staff have been with us 10 years or longer
• What motivates you?
Helping others and being successful
• How do you generate new ideas?
I am blessed with a mind that is very creative for new ideas.
• How do you define success?
Seeing your business grow, seeing others want to join and follow your path, and the admiration of friends and family.
• How do you build a successful customer base?
Be a good person and know what you are doing, and people will want to work with you.
• What is your favorite aspect of being an entrepreneur?
The dress code
• What has been your most satisfying moment in business?
When my 16 year old son, who wasn't even born yet when I started Integra Insurance Group, told me that he wants to join me when he graduates college.
• What kind of culture exists in your organization? How did you establish this tone and why did you institute this particular type of culture?
We are very laid back and not a business that puts pressure on any of our team members. We treat each other like family, and sure, we have disagreements, but we still love and support each other.
• If you had the chance to start your career over again, what would you do differently?
Nothing, everything worked out perfectly the way it was supposed to so far.
• What is your greatest fear in business, and how do you manage fear?
No real fears, as we have seen ups and downs with the economy and we have a diverse agency and client base.
• How did you decide on the location for your business?
Proximity to home, as I have lived in Peoria for over 25 years.
• If you could talk to one person from history, who would it be and why?
Wow, so many! I love history, so this is a tough question. Maybe Martin Luther King, Abraham Lincoln, or Benjamin Franklin. I love learning from others and understanding their struggles and successes.
• What book has inspired you the most (or what is your favorite book)?
Good to Great by Jim Collins
• What sacrifices have you had to make to be a successful entrepreneur?
Time with my family and children
• What would you say are the top three skills needed to be a successful entrepreneur?
Ambition
A competitive nature
Willingness to sacrifice
• What three pieces of advice would you give to entrepreneurs looking to get started in your industry?
Have a plan and believe in yourself. I created a 20 page business plan when I stared Integra Insurance Group, which included bar graphs and pie charts. I was serious about my plans and goals for success.
• Do you believe there is some sort of pattern or formula to becoming a successful entrepreneur?
Hard work puts you in a position to have good luck. You can't win in business without working hard and taking some chances.
• What do you feel is the major difference between entrepreneurs and those who work for someone else?
I honestly believe the only difference is something within our personality that sets us apart.
Business Name: Integra Insurance Group, Inc
Person naem: Daniel Hiralez
Phone no.: 623-322-5955
Address 1: 648 E Red Rock Dr
City: Meridian
State: ID
Zip Code: 83646
Country: USA
Phone: +623-322-5955
E-mail Id: sales@iigroupinc.com
Address 2: 13350 North 94th Drive, Suite C103
City: Peoria
State: AZ
Zip Code: 85381
Country: USA
Phone: +623-322-5955
E-mail Id: sales@iigroupinc.com
Address 3: 1100 E Ajo Way, Suite 206
City: Tucson
State: AZ
Zip Code: 85713
Country: USA
Phone: +520-207-3967
E-mail Id: tucson@iigroupinc.com
Website: https://www.iigroupinc.com/
GMB Link: https://g.page/integra-insurance-az
Facebook: https://www.facebook.com/IntegraInsuranceInc
Twitter: https://twitter.com/iigroupinc