In order for your interview to be posted on Magazine/News Placement Sites, kindly answer the mandatory questions listed below. We would also suggest answering the "Recommended" ones though. Please understand the more questions you answer, the better your interview will look. If you want your business to be successful, you will have to be prepared to be interviewed by serious newspapers and magazines. So consider this as a Media training exercise. The list of questions we are asking are the ones most Public Relations company uses to prepare you before scheduling an interview.
Please try and be honest and avoid "cliché" answers.
Also, make sure to send in a high resolution photo (preferably headshot) with this interview. If you can send additional photos (of your company) it will help. You can also send a video of your company with the interview. Please understand that the more information you send, the better your interview will stand out from others.
Please note we reserve the final right on selecting which answers to publish as well as story angles to use. If you want to preview the interview before we post it, kindly let us know.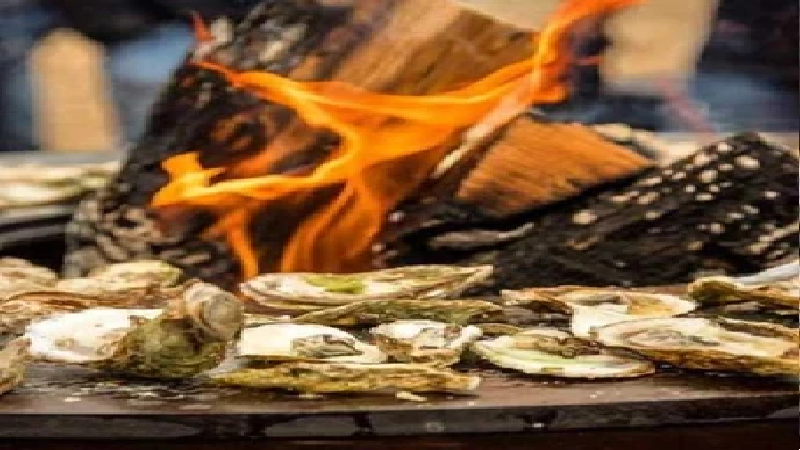 Please provide us suitable title for interview.
Mandatory Questions –
• Kindly give our readers an introduction to your business. Please include what your business is all about, in which city you are located and if you have offices in multiple locations/ cities. We are a eCommerce business with a focus on bringing family and friends together around great food and ambiance. Providing home cooks the opportunity to take their backyard cooking experience to the next level with high quality cooking appliances such as truly hybrid grills, unique cultural grills (eg Santa Maria Grills), pizza ovens, & more.
• Kindly give us a brief description about yourself (it should include your brief educational or entrepreneurial background and list some of your major achievements). After spending many years in the corporate race and deciding to follow my passion for food and camaraderie Backyard Lifestyle was born. Honing my foodie chops in culinary school and working in kitchens my passion grew until joining the corporate workforce. Now returning to share my passions with my customers.
• What inspired you to (start a new business venture) or (to make significant changes in an existing business)?
How did the idea for your business come about?
Backyard Lifestyle start as an idea of bringing people together around food and evolved with my love of outdoor cooking being it smoking, grilling, etc. Many times from friends and colleagues I was approached as a source of knowledge on cooking techniques, which equipment to use, and pretty much any culinary question. This gave me the idea to share that with more than just friend by creating backyard lifestyle.
• What three pieces of advice would you give to budding entrepreneurs?
First, don't expect overnight if it was quick and easy everyone would be starting up their own business. Second, It takes a lot of hard work and time to get things up and running. At times I'm not sure if I was going to succeed. Third, believe in yourself…if you want to do it you can! Beyond that cliché you'll need support from family, friends, and a little bit of start up capital.
• What would you say are the top three skills needed to be a successful entrepreneur?
Really you need a drive to want to create. Without that drive pretty sure the first step will never be taken. Additionally being a bit of a jack of all trades…in the beginning and to this day I still wear many hats from finance, marketing, negotiations, product management, product knowledge, and customer service. In the beginning you are the only or one of few in a company so each of those hats sits on your head simultaneously.
• How many hours do you work a day on average?
More than I want at times, but it's easier to work long hours when there is passion involved
• To what do you most attribute your success?
Depend on how you measure success, but seeing that I've created something that is mine alone makes me feel like I've succeeded. Knowing that really being able to tap into my variety of experience and knowledge and my past has brought my success
• How do you go about marketing your business?
What has been your most successful form of marketing?
Word of mouth marketing is great, but really takes along time to develop. Starting out it was a lot of paying for advertisement using things such as Google, Facebook, & Pinterest Ads to really get the name out there. After getting a following it was more creating engaging content that pulled my current customers in and inspired them to share that same content.
• Where did your organizations funding/capital come from and how did you go about getting it? How did you obtain investors for your venture?
Things all started out with getting my one and only investor, supporter, and spouse on board. Kept my 9-5 job and started by working in the evenings to really get things off the ground. Having a self funded venture is STRESSFUL and without the support of my family this would have never happened.
• What is the best way to achieve long-term success?
Consistency and working towards goals that you have set. Keeping track of where I want to be and then setting goals along that path. Creating connections with customers & suppliers that make them want to keep working with you definitely helps as well.
• Where you see yourself and your business in 5 – 10 years?
In time Backyard Lifestyle will become a go to source for backyard cooking and gatherings. We really are focused not only on creating kitchens, but places where family and friend gather. In 10 years I really want to be enjoying those things and bringing even more unique aspects to the backyard kitchen from Santa Maria Grills, tandoors, yakitori, & more. Driving the online content where we aren't just a store, but a source for the cooking community knowledge, entertainment, & of course quality kitchen gear
• Excluding yours, what company or business do you admire the most?
Pretty much any small business that started on their own. A local sandwich shop comes to mind, where the customers are not just coming in for the food anymore. They return day after day for the sense of community that the food provides and it doesn't hurt that the owner's personal brand of snark is their way of letting you know you're around family.
Recommended Questions –
• How important have good employees been to your success?
• How long do you stick with an idea before giving up?
You're allowed to give up?
I'll probably stick with this until the fiscal well runs dry or my wife tells me I'm done. A 9 to 5?
I'd plan on retiring…running my own business that delivers my passion I never want to quit!
• What motivates you?
My kids and my passions. To be honest my kids truly love working with me in the kitchen, indoor or outdoor, and seeing them grow with a love quality food is amazing. There is a reason for this we want our children to love foods from anywhere and everywhere…this also makes for restaurant friendly kids, so I don't get stuck at "kid friendly" restaurants.
• What are your ideals?
To bring family and friends around good food
• How do you generate new ideas?
Researching new ideas and brainstorming with other foodies. Sometime a quick meeting to discuss thing that's are just exciting to me and my business partner in new gear and what we can create.
• How do you define success?
Sharing my passion with others, while being able to make a living doing just that. Backyard Lifestyle didn't start because I love selling things…it started because I really wanted to share what makes me happy cooking and food.
• How do you build a successful customer base?
• What is your favorite aspect of being an entrepreneur?
Striving to provide the customer service that the "big guys" can't deliver on. Many time that is lost as companies grow and as we grow it's definitely something that I don't want to forgo
• What has been your most satisfying moment in business?
• What do you feel is the major difference between entrepreneurs and those who work for someone else?
Entrepreneurs want to leave their mark on the world by creating something. There is usually a passion about what they have created and genuine interest in sharing what they have created be it food, art, hobbies, whatever.
• What kind of culture exists in your organization?
How did you establish this tone and why did you institute this particular type of culture?
• In one word, characterize your life as an entrepreneur. Dedication
Optional Questions –
• If you had the chance to start your career over again, what would you do differently?
Focus on becoming an entrepreneur first and really drive my passions from the beginning and forge my own path. Maybe listen to my mother too…she knew what I wanted to do, but let me take the long road to find it myself.
• How has being an entrepreneur affected your family life?
• What is your greatest fear, and how do you manage fear?
• How did you decide on the location for your business?
eCommerce is pretty the decision for me because I get to connect with customer from across the states and look forward to hopefully expanding beyond that as we continue to grow.
• Do you believe there is some sort of pattern or formula to becoming a successful entrepreneur?
• If you could talk to one person from history, who would it be and why?
• Who has been your greatest inspiration?
My grandfather on my dad's side was HUGE inspiration for doing things that I want to do. He did so many things in his life that regardless of any level of success I have I'll never be able to hold a candle to him. From publishing books, fighting in WWII, TV producer, raising 5 children, meeting presidents, etc. Sometime I think he like the smart version of Forest Gump. Seriously this guy did it all!
• What book has inspired you the most? (OR what is your favorite book?)
• What are some of the biggest mistakes you've made?
• How can you prevent mistakes or do damage control?
• What are your hobbies? What do you do in your non-work time?
Backyard Lifestyle taps right into my passion, so my hobbies align accordingly. In my non work time I love spending time with my family & friends. The best way to get that whole crew together is to bring them together around food, so I'll fire up the smoker and throw down some great BBQ and they come running.
• What makes you happy?
• What sacrifices have you had to make to be a successful entrepreneur?
• If you were conducting this interview, what question would you ask?
For More information Visit us at https://www.backyardlifestyle.com