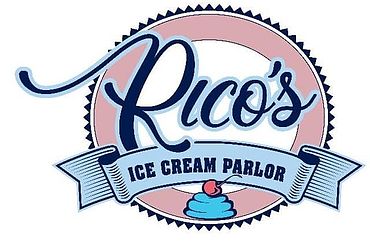 Q 1. Kindly give our readers an introduction to your business. Please include what your business is all about, in which city you are located and if you have offices in multiple locations/ cities.
Ans: I am the owner of Rico's Ice Cream Parlor. My business is located downtown Saint Paul in the Alliance Bank building. We specialize in Sundaes and Banana Splits, but we also serve all day breakfast which has gotten very popular as of lately
Q 2. Kindly give us a brief description about yourself (it should include your brief educational or entrepreneurial background and list some of your major achievements).
Ans: I'm just a kid from the West Side of Saint Paul that had a dream and never gave up. I did briefly go to MCTC University and Saint Paul College to get my degree in general studies and pursue my dreams of having a career in business management. After being in school for a year I came to the realization that school was not for me, and I actually had to get hands on and really go after what I wanted. My entrepreneurial background is very extensive. I've owned my own car dealership, I also own a catering company by the name of Jamaican Mi Crazy Island Cuisine as well as a music Management company called Bandcamp Enterprise.
In the words of the late great rap artist and entrepreneur Nipsey Hussle would say: "The most distinguishing quality about myself and everyone else who has tried to pursue a dream is that they have never quit" How that quote relates to me is that at times I may have put some things on the back burner and shifted my attention to a business venture that is more lucrative, but my overall goal and vision in life has always been the same, which is to be a owner and create generational wealth for my family and I.
Q 3. What inspired you to (start a new business venture) or (to make significant changes in an existing business)? How did the idea for your business come about?
Ans: What inspired me to start the ice cream parlor was being aware of the areas demographics and understanding supply and demand. I was actually looking for restaurant space to do my catering business out of. But after doing more research and talking to the property manager, I was convinced that the area needed an ice cream parlor instead. There is a big demand in ice cream downtown Saint Paul.
Q 4. What three pieces of advice would you give to budding entrepreneurs?
Ans: One thing about being a good businessman is that you have to understand is that it's not always about what you want to do in business, because it's more about what the consumer wants. Make sure what you're doing makes sense for your demographics and always know your target audience.
Q 5. What would you say are the top three skills needed to be a successful entrepreneur?
Ans: You have to have good communication, thick skin, and a lot of patience
Q 6. How many hours do you work a day on average?
Ans: At least 12hours. Any time I'm not at home with my family I'm usually working. Even when I'm hanging out with my friends at a bar or at someones house, I usually have my laptop nearby.
Q 7. To what do you most attribute your success?
Ans: I attribute my success to my son the most. When I found out I had a child on the way, it made me go I into overdrive. I knew I couldn't work a regular 9-5 and be able to give him the life I want so I had to weigh my options and plan accordingly.
Q 8. How do you go about marketing your business? What has been your most successful form of marketing?
Ans: I let Carlos Scott handle all of my marketing for me. Carlos is a Marketing specialist from the same neighborhood as me. I believe in giving the same opportunities that were given to me coming up so instead of outsourcing the job to a big company, I'd rather give my business to someone that has a similar story as me.
Q 9. Where did your organization's funding/capital come from and how did you go about getting it?
Ans: I got my capital the old fashioned way. I would sell waters outside the State Fair, sell CD's around the neighborhood. My business partner Darius and I made a lot of money with our catering business named My Friend and Jamaican Mi Crazy. We would cater our food at different music venues around the city. I really just had to grind very hard for a long time. I used to get the big pack of pokemon cards from my grandma then sell the cards I didn't want after school. I been hustling my whole life, man everything is finally starting to make sense.
Q 10. How did you obtain investors for your venture?
Ans: To be honest I didn't have any investors. I had to do everything out of the mud very organically. Now that everything is rolling and people see what I'm able to create I have investors coming at me left and right. At this point, I prefer to keep everything Mom and Pop, and not outsource the business. Although I have been working with investors on different concepts, I'm going to keep Rico's 100% mine then pass it down to my son when he gets older.
Q 11. What is the best way to achieve long-term success?
Ans: The best way to achieve long term success is being patient, setting deadlines, being realistic with your goals, and always being willing to make adjustments when you have to.
Q 12. Where do you see yourself and your business in 5 – 10 years?
Ans: I see myself being a mogul in the next 5 to 10 years. I'm not sure if that will come from restaurants, music, or one of my other endeavors, but I do know that I'm going to grind like I'm broke everyday until the day I die. I'm literally in love with the grind. I'm in love with the journey of turning an idea into a reality. That's my high in life, that's how I get my thrill.
Q 13. Excluding yours, what company or business do you admire the most?
Ans: My two biggest influences are Nipsey Hussle and Master P. I feel like Nipsey had a crazy business mind and he left us way too early. I genuinely think that Nipsey would have shifted the whole culture by the way he made everyone think about business and marketing, advertisement, etc. He was truly a marketing genius. In my eyes, Master P is the greatest entrepreneur ever. He's done pretty much everything there is to do, yet still finds new endeavors and new sources of income. I think that Master P is also addicted to the grind and it also gives him a high. Ironically, we share the same birthday so that's always been a reason I believe that we share a lot of the same characteristics.
Company Detail:
Company : Rico's Ice Cream Parlor
Address : 378 Wabasha St N STE 304
City : Saint Paul
State : MN
Zip : 55101
Phone : 651-592-1162
Email : Ricosicecreamparlor@gmail.com