Kindly give our readers an introduction to your business. Please include what your business is all about, in which city you are located and if you have offices in multiple locations/ cities.
We are a family-owned CBD company located in Newington, CT with a retail store in Avon, CT, called Nature's Gifts. We offer a variety of products including oils, gummies, capsules, topicals, and pet products. All of our products are made in cGMP facilities and are 3rd party tested by FDA and DEA approved and registered facility. Due to our family's unique experience with CBD, we have made a commitment to offer high-quality CBD at prices that everyone can afford.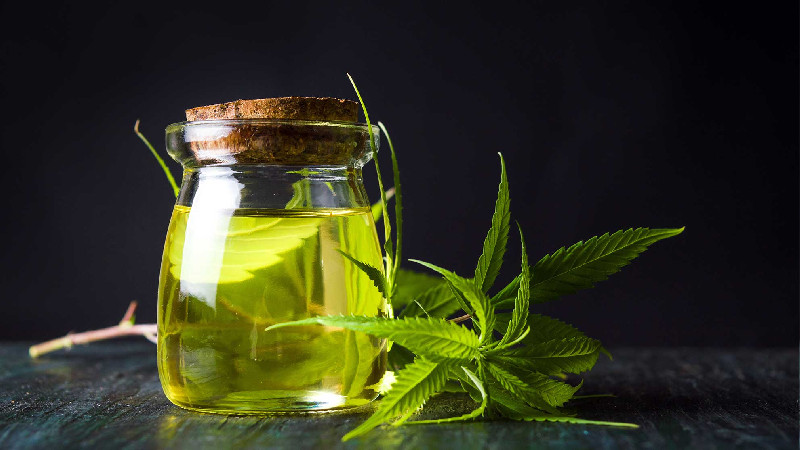 Kindly give us a brief description about yourself (it should include your brief educational or entrepreneurial background and list some of your major achievements):
Andy Werner – President and CEO. Andy graduated from UConn in 1985. In 1993 he founded The Language Link of Connecticut, a translation business that specializes in corporate translations. Running the Language Link of CT since 1993 has been a huge source of pride. Providing services all over the country, Andy has negotiated contracts with State governments and Fortune 500 companies. In 2018 he became interested in CBD after watching how it helped with his father. Warner's Best spent most of 2018 researching the industry with an eye to investing. After a time, he decided instead to start his own brand Warner's Best CBD. Since that time he has doubled revenue each year and opened a retail store called Natures Gifts in Avon CT. Warner's Best now manufactures their own products paying particular attention to the minor cannabinoids in all the products they offer.
Kurt Werner – Kurt went to school in Leeds, England where he studied international business and played soccer for the Richmond International Soccer Academy. Graduating in 2018 Kurt and his dad, Andy, started Warner's Best, the first year was strictly as an online CBD store and marketing at festivals and local farmers markets.
What inspired you to (start a new business venture) or (to make significant changes in an existing business)? How did the idea for your business come about?
Our passion for CBD comes from an experience with a family member with COPD. When the family member was sick with COPD, he was in immense pain. The morphine and prescription Tylenol helped the pain but were negatively affecting him in other ways. As Andy was searching for alternatives, he came across CBD. After doing research and investigating different products, he decided to give it a try. Andy was able to convince his father to try a broad spectrum CBD product they could see the difference in the pain relief. After talking with the nurses looking after him they said he was doing much better than their other patients that were at a similar point as him. After seeing how much CBD had helped him manage his pain and cut back on the amount of morphine he needed, Andy had become a true believer in the benefits of CBD. The only stumbling block he saw with CBD was the expensive nature of the products and ingredients regularly used by the industry. That problem prompted his decision to start his own brand offering quality CBD at reasonable prices.
What three pieces of advice would you give to budding entrepreneurs?
Avoid burning bridges at all costs.
Be prepared to work long hours.
Believe in yourself. If you are selling a product, then it's important to believe in your product.
What would you say are the top three skills needed to be a successful entrepreneur?
You need to be a hard worker, learn how to be proactive versus reactive, and always find the positive in a situation,
How many hours do you work a day on average?
8-10 hours on most days but when we're at trade shows that number can range up to 12 hours per day. We also work 6-7 days a week.
To what do you most attribute your success?
There are 2 things. One, we truly believe we have a great product at a great price. This has allowed us to create a very loyal customer base. Two, we are truly curious about the latest developments and studies related to hemp and cannabis. There is always more to learn.
How do you go about marketing your business? What has been your most successful form of marketing?
We have done all kinds of marketing campaigns. Email blasts, TV ads, Radio Ads, Magazine ads, Facebook/Instagram ads. All of those work together (kind of like the Entourage Effect) But our most successful driver has been word of mouth. It is always neat to be at a trade show somewhere and have someone come up to the booth and tell us they heard us on the radio or that friend uses our product. We love talking to different people about the benefits of CBD and explain the different products and how they can be helpful.
Where did your organization's funding/capital come from and how did you go about getting it? How did you obtain investors for your venture?
Warner's Best is a family-owned business. We are self-funded, and are very careful with how much we spend. We tend to pay close attention to what we spend money on because it is our money. Now the business is self-funding and growing at a nice, steady rate.
What is the best way to achieve long-term success?
Reinvest in your business. Business is all about growth. Take the money you're making and use it to expand.
Where do you see yourself and your business in 5 – 10 years?
When people think about CBD on the East Coast, we want Warner's Best to be one of the names that comes to mind first. We would also like to have sales reps or wholesale accounts in every state of the country.
Excluding yours, what company or business do you admire the most?
There is a small bakery/gourmet deli near our store that hires teens and young adults with autistism to provide them with job experience, social skills and instill confidence. Very cool.
How important have good employees been to your success?
Good employees are key. Things we look for are postive attitude, willingness to learn, and a passion about CBD and helping people.
How long do you stick with an idea before giving up?
Probably too long.
What motivates you?
Knowing that we have a good product and overcoming the challenge to get as many people as possible to know it too.
What are your ideals?
Honesty and simplicity.
How do you generate new ideas?
I'm constantly reflecting on the business and areas of concern. Most new ideas come in the form of problem-solving or how can I make the customer's experience better.
How do you define success?
Happy customers and ordering the next few kilos of distillates to make more product.
How do you build a successful customer base?
One customer at a time. Listening and responding to customer feedback.Connect with your customers on a personal level. Talking to customers at our store, shows and events gives us the opportunity to hear our customers first hand. This direct interaction offers us a an opportunity to hear what is important to our customers and want they want.
What is your favorite aspect of being an entrepreneur?
Everyday is an adventure. You always have a task that needs to be done.
What has been your most satisfying moment in business?
When we are at an event out of state and someone walks up because they recognize us. They usually would say something like "I love your gummies I got them at xxx event."
What do you feel is the major difference between entrepreneurs and those who work for someone else?
A desire to not be dependant on someone else. A chance to build something and control one's own destiny. A strong sense of personal responsibility.
What kind of culture exists in your organization? How did you establish this tone and why did you institute this particular type of culture?
In one word, characterize your life as an entrepreneur. Satisfying.
If you had the chance to start your career over again, what would you do differently?
How has being an entrepreneur affected your family life? It has been a positive thing. It has given our family the opportunity to travel when we want to and stay as long as we want. It feels a bit less restrictive than my friends who are tied to the corporate world.
What is your greatest fear, and how do you manage fear?
Failing my family. Stay focused.
Do you believe there is some sort of pattern or formula to becoming a successful entrepreneur? Motivation.
If you could talk to one person from history, who would it be and why?
I would love to talk to my grandparents. They all died just as I was becoming an adult and I would love to have become friends with them and not just know them as grandma and grandpa.
Who has been your greatest inspiration?
My wife supports me at every turn. I love that about her.
For more information visit us at www.warnersbest.com