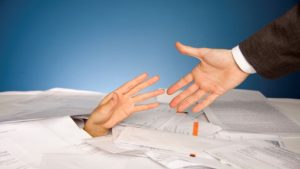 * Kindly give our readers an introduction to your business. Please include what your business is all about, in which city you are located and if you have offices in multiple locations/ cities.
Ask Uncle Phil's Tax Advicestarted preparing personal and business taxes in 1980. Shortly afterwards, our team was expertly trained in tax resolution by the "National Society of Tax Problem Solvers" as well as the "Tax Resolution Institute". Our firm has now been resolving tax problems for our clients for over 20 years. To date, we have over 100,000 happy clients and counting. Plus, we can solve your tax problems for up to 70% less than anyone else, and we resolve your case personally and professionally.
We're one of New York's leading Tax Resolution and Tax Preparation firms for both single, married people, self-employed professionals and business owners. Our mission is to help you achieve your financial goals and give you peace of mind. In the more than 30 years we've been in business, we've accumulated a huge arsenal of negotiating tactics. Benefit from our experience and success.
* What three pieces of advice would you give to budding entrepreneurs?
Don't give up, focus on a niche market, do your homework
* What would you say are the top three skills needed to be a successful entrepreneur?
tenacity, vision, patience
* How many hours do you work a day on average?
40
* To what do you most attribute your success?
My clients
* How do you go about marketing your business? What has been your most successful form of marketing?
direct mail
* What is the best way to achieve long-term success?
Help more people and remain affordable
* Where you see yourself and your business in 5 – 10 years?
helping more people