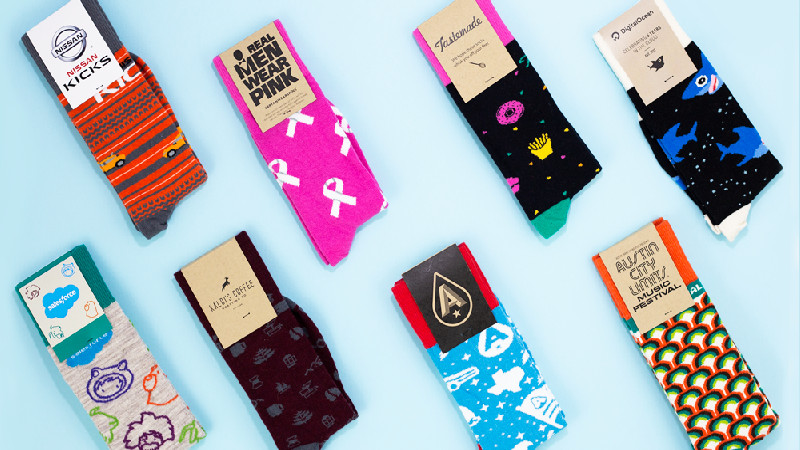 Q – Kindly give our readers an introduction to your business. Please include what your business is all about, in which city you are located and if you have offices in multiple locations/ cities.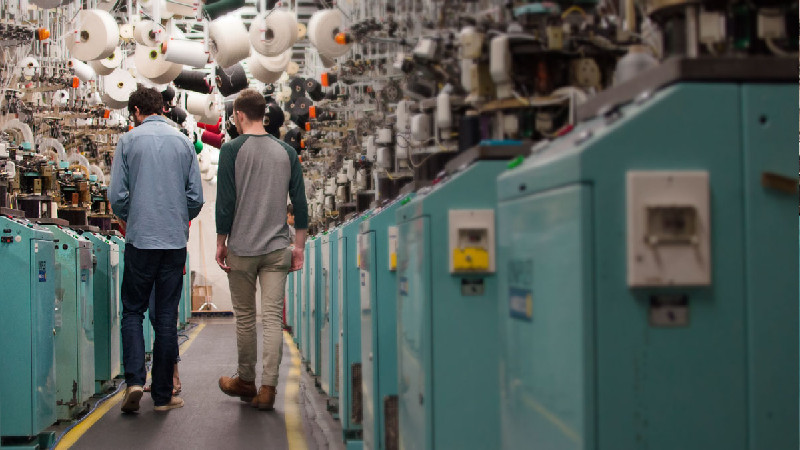 Sock Club started as a monthly subscription, where customers would sign up to receive a new pair of socks each month. As the number of subscribers grew, we scaled the business by developing our own supply chain here in the U.S. This evolution ultimately opened the door of possibilities for the types of products we could offer and allowed us to enter the promotional products space as a new custom sock manufacturer in 2014. While we still run the subscription service that launched Sock Club, the custom side of our business now makes up approximately 90% of our revenue. Sock Club's home is in Austin, Texas, and our socks are manufactured domestically at our mills in North Carolina.
Q – Kindly give us a brief description about yourself (it should include your brief educational or entrepreneurial background and list some of your major achievements).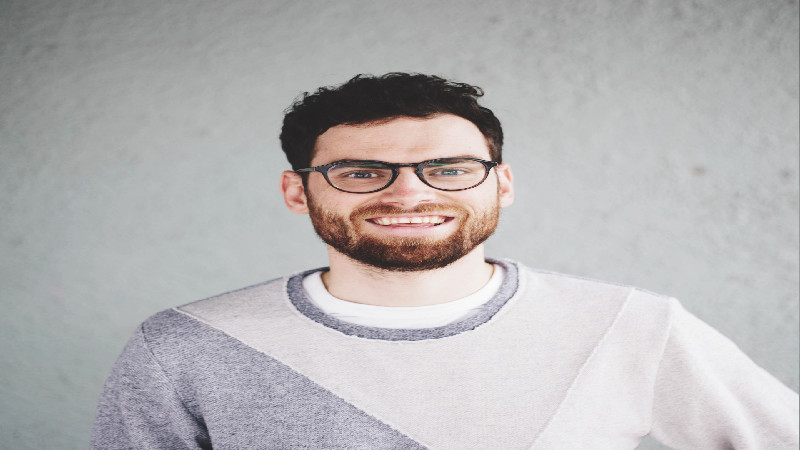 Dane: Before Sock Club, I had a few failed startups under my belt, including a cloud camera company, Camm Security Inc., and a software developer recruiting service called GitHire. These endeavors equipped me with a background in software development and entrepreneurship that served as the foundation for starting and growing a new business.
Noah: My background is in finance, where I spent years managing equity portfolios at Dimensional Fund Advisors before starting Sock Club. I earned a B.S. in Political Science from Appalachian State University and an MBA from the University of Texas at Austin.
Q – What inspired you to (start a new business venture) or (to make significant changes in an existing business)? How did the idea for your business come about?
◦ Sock Club started as an idea for a business that could function as a side hustle. Energized by the buzz that other subscription companies were creating, Dane had the idea of starting a sock subscription and built the website in a flash of inspiration. When people were already finding the site and trying to sign up without any promotion behind it, we realized that we might be onto something and decided to pursue the potential.
Q – What three pieces of advice would you give to budding entrepreneurs?
◦ Get your first customer.
◦ Be fearless. You're going to fail and make mistakes- lean into that.
◦ Really understand and only build the parts of your business that enhance your unique value proposition. Be unique. Be one of a kind.
Q – What would you say are the top three skills needed to be a successful entrepreneur?
◦ Speed
◦ Adaptability- being open and responsive to change
◦ Strong management skills.
1920Q – How many hours do you work a day on average?
◦ On average, 50-60 hours a week.
Q – To what do you most attribute your success?
◦ Perseverance. We never just accepted "no," as an answer- when met with resistance, we would just find another way of doing what we set out to do.
Q – How do you go about marketing your business? What has been your most successful form of marketing?
◦ The marketing efforts at Sock Club have really shifted and grown alongside the business. Social media was an effective way to spread the word about the subscription side of our business, so we relied heavily on those platforms to market our business in the early years. When we entered the B2B market as a custom sock manufacturer, we quickly learned that we needed to reposition our marketing strategy to better reach this new target audience. Since then, we've found organic search to be the most successful form of marketing and acquiring new leads. Other marketing channels that have been successful for us include paid advertising (search and social), email marketing, radio ads, and trade shows.
Q – Where did your organization's funding/capital come from and how did you go about getting it? How did you obtain investors for your venture?
◦ We built a business model that was completely bootstrapped and has always been profitable (except for the cost of our time). In the beginning, we did everything ourselves and focused only on pursuits that we knew would not have any negative impact on the business. Any profit that we made we immediately reinvested into our operations until we gained enough momentum to hire additional employees and fund larger-scale growth initiatives.
Q – What is the best way to achieve long-term success?
◦ Customer service. Customer service. Customer service. We believe this to be the common denominator for all successful and reputable businesses. Sock Club's entire brand was built around delivering exceptional service because we understand that it's the most important thing we can offer our customers. When someone has a positive experience working with you, they're going to bring their business back to you and become an advocate for your brand through word-of-mouth marketing. We work hard to earn our customers' business and trust, and the return on that commitment has been the driving force behind our continuous growth.
1920Q – Where do you see yourself and your business in 5 – 10 years?
◦ As Sock Club continues to grow, we see ourselves taking on a more prominent role as a leader in the tech space, eventually fully transitioning to a Digitally Native Vertical Brand. We have invested a lot of resources into our development team the past few years to prioritize building for the future. The team recently launched a new user portal that allows our B2B clients to order custom products directly from our website without ever having to speak with a member of our sales team. We hope to continue developing custom solutions that put the power in the hands of our clients and make the process of designing and ordering our products easier and more fun than ever before.
Q – Excluding yours, what company or business do you admire the most?
◦ MeUndies and Bombas have done an amazing job marketing to their B2C audiences. We admire them for that marketing. We also admire Bootcamp, Amazon, and Netflix for their management and culture around work expectations and scaling. Other companies that come to mind include:
▪ Apple (obviously)
▪ Airbnb
▪ Slack
▪ Stripe
▪ Replit.com (trying to make computation more accessible to everyone)
▪ Chik-fil-A (great product and service)
▪ Boom Supersonic
▪ Dyson
▪ Warby Parker
Q – How important have good employees been to your success?
◦ Having a tight-knit team of hard-working individuals is integral to the success of any startup. We have always looked to hire people smarter than ourselves who will have unique ideas about how to improve our existing operations and take the business to new heights.
Q – How do you build a successful customer base?
◦ Being responsive to the wants and needs of your customers is key. Be appreciative of feedback, learn from it, and use it to continuously improve the experience that your company offers.
Q – What has been your most satisfying moment in business?
◦ Watching individuals who didn't think they had anything to offer the business world finding their talent and confidence and growing their career at Sock Club or after Sock Club.
Q – What kind of culture exists in your organization? How did you establish this tone and why did you institute this particular type of culture?
◦ Above all else, a strong company culture has been instrumental to Sock Club's success. Early on, we hired people who embodied a "never-not-my-job" attitude- individuals who were always willing and excited to solve problems, even when it fell outside of their job description or day-to-day responsibilities to do so. Most of these early hires have stayed on the team and taken on leadership roles within the company, passing along this mentality to the individuals that comprise the departments they manage.
cks are manufactured domestically at our mills in North Carolina.Q – If you had the chance to start your career over again, what would you do differently?
◦ Go work for a startup experiencing lots of growth after college.
Q – Do you believe there is some sort of pattern or formula to becoming a successful entrepreneur?
◦ Figuring out what unique service only you can offer the world because of your unique capabilities as a unique human being.
Q – How can you prevent mistakes or do damage control?
◦ Focus on yourself and what you can control and your customers.
Q – What are your hobbies? What do you do in your non-work time?
◦ Dane: I enjoy riding my bicycle. Reading. Working on my house.
Q – What sacrifices have you had to make to be a successful entrepreneur?
◦ It's life-consuming. There really aren't moments when Sock Club isn't on my mind.