Questions: Kindly give our readers an introduction to your business.
Answer: Shelly's Landscape Contractors Inc. mission is to provide best in industry standards for the maintenance and construction of all aspects of the landscape industry. Integrity in both the operation and service of the business and its clients is paramount to the overall success of the business. Shelly's Landscape Contractors, Inc is a family run business and continues to treat all its employees with the same respect as the family members that have control of the company. All employees are treated with the respect they deserve and that is then passed on to the many clients we have served over many years. We strive to be good stewards of our environment in the many neighborhoods that we work in. We make charitable donations and have performed both community and school projects in our effort to give back.
Questions: Kindly give us a brief description about yourself.
Answer: I started working for Shelly's Landscape Contractors when I was in Highschool at the age of 16 working mostly through the summer months. It was during these summers that I learned about the industry, the family business and the value of working hard. I attended the University of Kansas and graduated in 1987 with a degree in environmental studies and a minor in botany. During my years in Lawrence, KS, I worked for a local nursery and garden center to help pay for my education. During the 4 years I worked there, I learned about both the retail side of our industry along with managing an installation crew and assisting in facilitating projects. Upon graduating college, I worked for one of our direct competitors as a landscape construction foreman in the Northshore area. I worked at this position for approximately two years before approaching my father, Shelly, to come to work for the family business. I have now been with the company since 1989 and became the Owner and President in 2017.
Questions: What three pieces of advice would you give to budding entrepreneurs?
Answer:
1. Work harder than everybody else.
2. Place your client's satisfaction above all other matters.
3. Treat your employees with the utmost respect.
Questions: What would you say are the top three skills needed to be a successful entrepreneur?
Answer:
1. Time management.
2. Communication skills.
3. Managing people.
Questions: How many hours do you work a day on average?
Answer: An average day for me is 12 hours
Questions: To what do you most attribute your success?
Answer: My ability to communicate and manage people and make my clients feel they are the most important
Questions: How do you go about marketing your business? What has been your most successful form of marketing?
Answer: Digital marketing has proven to be the most successful strategy and of course, word-of-mouth. Our client's direct referrals are the most coveted sales tool that we have.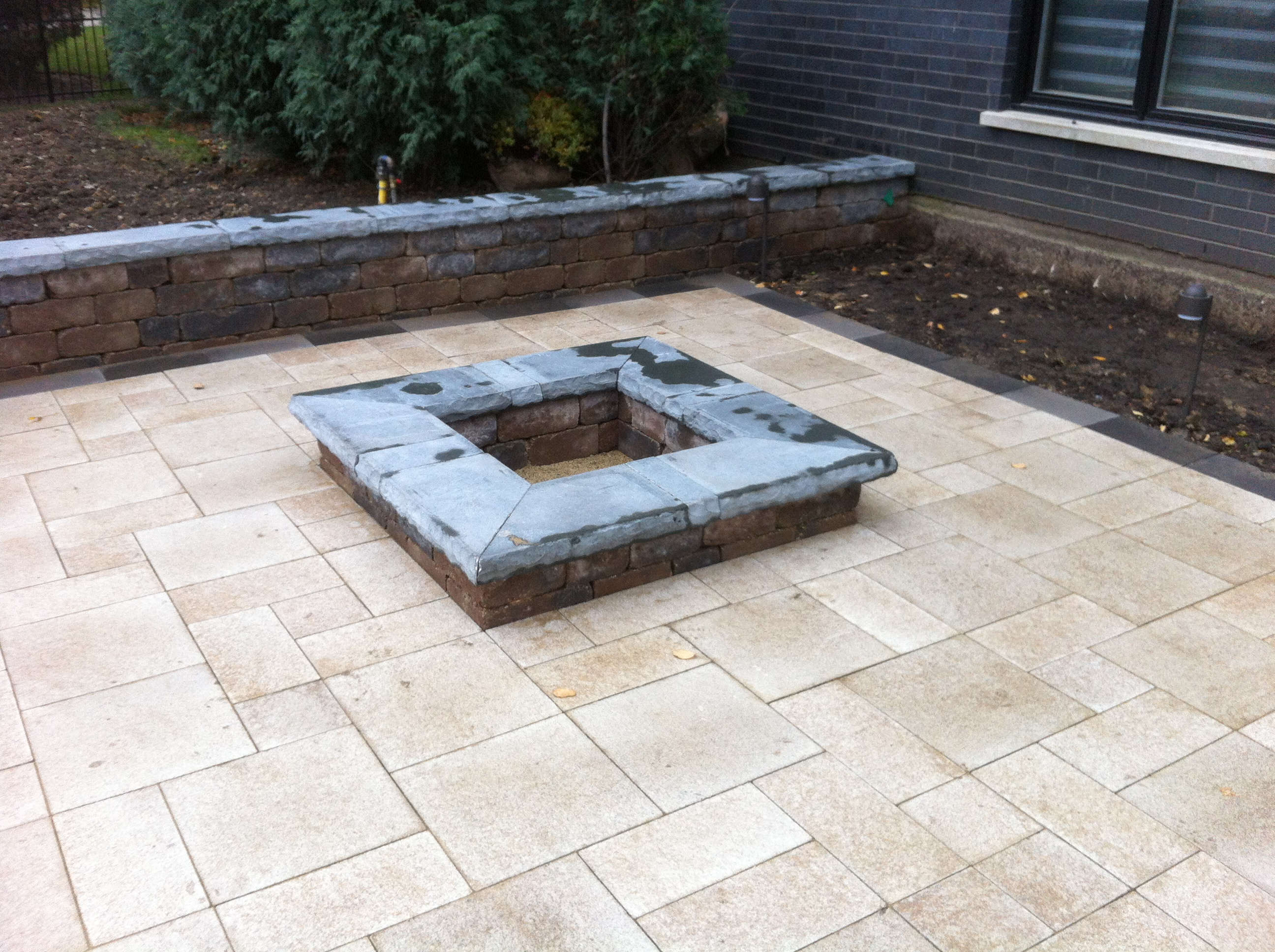 Questions: What is the best way to achieve long-term success?
Answer: Treat your employees and your clients the way you expect to be treated, stand behind your work and allow yourself time to be away from work for personal time
Questions: Where you see yourself and your business in 5 – 10 years?
Answer: With my son, Zach, now the 3rd generation working in our business handling the landscape architecture and assisting in the project management, I am more focused on daily operations and sales to help grow the business with an eye on transitioning into retirement.
Questions: Excluding yours, what company or business do you admire the most?
Answer: I admire some of the larger landscape design build firms that I compete against on a regular basis. Being larger firms they have some opportunities that a smaller family business does not have. We do not necessarily strive to be as large as they are, but we place high value on our work and are proud to be very competitive in the same market place.
Questions: How important have good employees been to your success?
Answer: Our employees are everything to us, without them, the work does not get done. We are proud to have several employees on staff for well over 20 years and we have one that has been with us for more than 40!
Questions: What motivates you?
Answer: I enjoy meeting different people everyday and the satisfaction of bringing someone's vision to life in their landscape
Questions: How do you generate new ideas?
Answer: I read a lot of trade magazines, speak with my vendors about new plants and technologies, visit competitor's job sites and study other people's work
Questions: How do you define success?
Answer: My satisfied clients and the direct referrals we receive leading to new client's and new opportunities
Questions: How do you build a successful customer base?
Answer: Stand behind your work 100%, treat your clients with respect and be honest
Questions: What is your favorite aspect of being an entrepreneur?
Answer: I enjoy being the bottom line to everything Shelly's Landscape stands for on a daily basis. If I screw up, I own it and when things go really well I get to pat myself and my teams on the back for a job well done.
Questions: What has been your most satisfying moment in business?
Answer: The trust my father placed in me in taking over the family business and now, the addition of my son entering the business and watching him grow.
Questions: What do you feel is the major difference between entrepreneurs and those who work for someone else?
Answer: Pride of ownership
Questions: What kind of culture exists in your organization? How did you establish this tone and why did you institute this particular type of culture?
Answer: Every member of our team leaves the office in the morning with one goal: Customer satisfaction and pride of the work performed during the day.
Questions: In one word, characterize your life as an entrepreneur.
Answer: Satisfying
Questions: If you had the chance to start your career over again, what would you do differently?
Answer: Spent more time working for other companies. The knowledge that can be gained from learning how other people succeed is invaluable
Questions: How has being an entrepreneur affected your family life?
Answer: It took a little while to understand that the ability to separate work from family is very important. If you wish to succeed as a business person, you must be able to find the time to enjoy your family above all else.