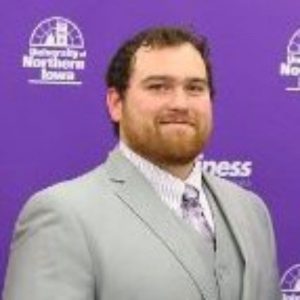 Q. Kindly give our readers an introduction to your business. Please include what your business is all about, in which city you are located and if you have offices in multiple locations/ cities.
Ans: With Rite Environmental you will find effective and affordable waste collection, recycling, dumpster rentals, commercial waste removal, and many more environmental services for homes, businesses, and municipalities across Cedar Falls, Waterloo, and the surrounding Cedar Valley.
Q. Kindly give us a brief description about yourself (it should include your brief educational or entrepreneurial background and list some of your major achievements).
Ans: For me, the hardest part has been seeing my friends and girlfriend graduate with degrees and start successful careers in the business world while, at 26, I am still grinding out my degree and growing a business that may or may not pay off in the long run. As enticing as a nice career, consistent paycheck and work that you can leave in the office would be, I know I am much happier building something of my own.
Q. What inspired you to (start a new business venture) or (to make significant changes in an existing business)? How did the idea for your business come about?
Ans: Many people in the city I live wanted a curbside recycling service but the city I live in did not provide it as a service. I started with a pickup truck and about 16 recycling. Now we are a small environmental services company offering many different recycling services, refuse collection services and municipal street sweeping.
Q. What three pieces of advice would you give to budding entrepreneurs?
Ans: Don't wait, there's no better time
Don't give up during adverse times
Be persistent
Q. What would you say are the top three skills needed to be a successful entrepreneur?
Ans: Trustworthy
Reliable
Dedication
Q. How many hours do you work a day on average?
Ans: This varies week to week. Some weeks are around 40 hours and some are much more. However, as a business owner, my mind never shuts off.
Q. To what do you most attribute your success?
Ans: The desire to serve a need to community and my attitude towards business and life.
Q. How do you go about marketing your business? What has been your most successful form of marketing?
Ans: Local and community news publications were instrumental in getting our concept out there. Now we use a variety of marketing channels including online advertising.
Q. Where did your organizations funding/capital come from and how did you go about getting it? How did you obtain investors for your venture?
Ans: I have continued to bootstrap and grow the business to what it is today, which is much more than just a small curbside recycling service.
Q. What is the best way to achieve long-term success?
Ans: Be persistent and always be learning new things. Whether it's industry, business or marketing related, always be educating yourself.
Q. Where you see yourself and your business in 5 – 10 years?
Ans: We will continue to gain clients in all verticals of our industry while expanding our geographic reach. We plan to grow in competition with some of the national service companies in our locations.
Q. How important have good employees been to your success?
Ans: Employees are the most important asset of a company like ours. A service based company is only as good as its employees.
Q. What motivates you?
Ans: Creating a better, cleaner environment for everyone while building on success.
Visit us for more information : https://riteenvironmental.com/