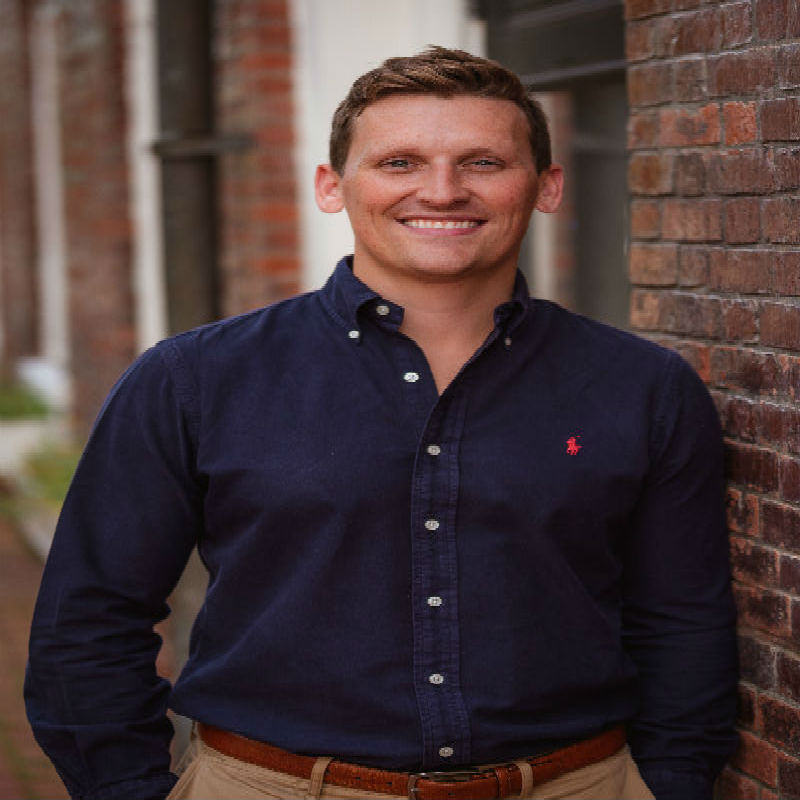 Q – Kindly give our readers an introduction to your business. Please include what your business is all about, in which city you are located and if you have offices in multiple locations/ cities.
Matthew Breen: Rahoo Baby is a company based out of Boston MA founded by pediatric healthcare professionals who are seeking the create the next generation of baby products. Unlike other baby products, Rahoo Baby products are created by pediatric development experts, and implement key therapeutic principles into the design of every product which helps babies and young children thrive developmentally.
Q – Kindly give us a brief description about yourself (it should include your brief educational or entrepreneurial background and list some of your major achievements).
Matthew Breen: I am a pediatric occupational therapist turned entrepreneur. My biggest accomplishment to date would be landing my dream job at Boston Children's Hospital after obtaining my masters degree from the University of New Hampshire.
Q – What inspired you to (start a new business venture) or (to make significant changes in an existing business)? How did the idea for your business come about?
Matthew Breen: Rahoo Baby emerged when we realized how many children were missing out on the most basic elements of learning. We put our focus into developing baby products when we realized that the industry wasn't seeing meaningful innovation from people like us, who actually have the expert insight required to create products that can have a lasting impact on a child's development.
Q – What three pieces of advice would you give to budding entrepreneurs?
Matthew Breen:
• You don't know what you don't know
• Surround yourself with people who have the experience you lack and are genuine in their belief in your mission.
• Make sure that you have a clear competitive advantage in the industry you operate.
Q – What would you say are the top three skills needed to be a successful entrepreneur?
Matthew Breen:
• Strong interpersonal skills
• Work ethic
• Confidence
Q – How many hours do you work a day on average?
Matthew Breen: 11
Q – To what do you most attribute your success?
Matthew Breen: Having an excellent team, which includes my Fiancé Erica who is also a pediatric OT and the COO of Rahoo Baby.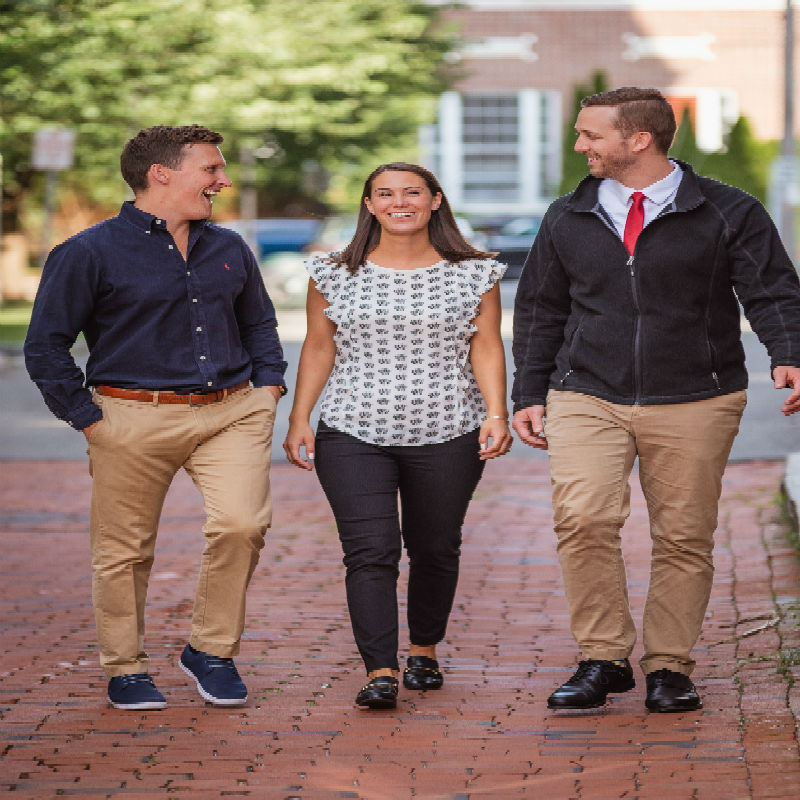 Q – How do you go about marketing your business? What has been your most successful form of marketing?
Matthew Breen: Instagram has been an amazingly beneficial platform for us. It helps that we've developed a great product, but what makes it better is that people love to show off their cute babies and so our product is frequently showcased.
Q – Where did your organizations funding/capital come from and how did you go about getting it? How did you obtain investors for your venture?
Matthew Breen: We first participated in an accelerator program through Northeastern University, where we won 3 grants. This allowed us to achieve proof of concept by launching a successful Kickstarter campaign. This early success allowed us to go out and complete a friends and family round of financing in return for equity.
Q – What is the best way to achieve long-term success?
Matthew Breen: Having a long-term mission that you wholeheartedly believe in. It's also important to find a partner or co-founder who shares the same enthusiasm, because the journey is filled with ups and downs and at every stage.
Q – Where do you see yourself and your business in 5 – 10 years?
Matthew Breen: We have the opportunity to become a major player in the juvenile product industry. Currently we are Rahoo Baby, but long term we will also plan to utilize our professional experience working with Toddlers by extending our product line (Rahoo Toddler).
Q – Excluding yours, what company or business do you admire the most?
Matthew Breen: Any company that aims to help enhance early childhood development is good in our book, even if that makes them a competitor.
Q – How important have good employees been to your success?
Matthew Breen: We quickly learned how important this is. Finding people who are not only competent when it comes to the technical components of their job, but a team player and someone who is enthusiastic about the company's mission…that's the trifecta!
Q – How long do you stick with an idea before giving up?
Matthew Breen: At some point is does come down to the amount of money you are generating (or not) as the primary thing to consider. If you're making money, or have an actual path to making money, then continue on.
Q – What motivates you?
Matthew Breen: The idea of helping a child meet a developmental milestone they have been struggling with (ex, rolling, crawling, walking) by using one of our products. That, and the idea that parents will feel empowered when they start using a Rahoo Baby product with their baby.
Q – How do you generate new ideas?
Matthew Breen: We are fortunate – collectively the founders of our company have spent over ten years working as pediatric OT's. When you are working as an OT, you are constantly challenged to come up with good ideas for how to help someone. So the point is that we actually have a laundry list of ideas for new products from our days working in the field with babies and children.
Q – How do you define success?
Matthew Breen: Success is building a brand that parents associate with trust, empowerment, and overall well-being for their child. We also aren't afraid to admit that we want and intend on this company becoming a profitable enterprise. We aren't ashamed to admit that – if that's the case it means that more and more families are getting access to our products.
Q – How do you build a successful customer base?
Matthew Breen: Building trust and reliability with existing customers. Above all else, parents trust other parents. We need to support families one by one until our reputation speaks for itself, as a brand that prioritizes child safety and developmental well-being.
Q – What is your favorite aspect of being an entrepreneur?
Matthew Breen: The speed. Things are changing on a daily, sometimes hourly basis, and it's your job to keep up. I've worked at large companies in the past so I can confidently say that start-up-life suits my level of ambition and personality style.
Q – What has been your most satisfying moment in business?
Matthew Breen: That goes back to my days as an OT. I taught a 7-year-old girl with CP how to tie her shoes independently and I'll never forget the look on her face. That's going to be tough to beat. Rahoo Baby has a long way to go and I'm sure there are satisfying moments ahead.
Q – What do you feel is the major difference between entrepreneurs and those who work for someone else?
Matthew Breen: As an entrepreneur there is no room for excuses. You are responsible for every facet of the company. It can be intimidating, but it leaves you with no choice but to accept the challenge.
Q – What kind of culture exists in your organization? How did you establish this tone and why did you institute this particular type of culture?
Matthew Breen: No one is expected to have all the answers. Anyone who claims to have all of the answers, or thinks they are above the importance of staying curious and continuing to learn isn't a good fit at Rahoo Baby. You don't know what you don't know.
Q – In one word, characterize your life as an entrepreneur.
Matthew Breen: Challenging
Q – If you had the chance to start your career over again, what would you do differently?
Matthew Breen: Absolutely nothing. I think it's probably rare that people say that and mean it, but I certainly do.
Q – How has being an entrepreneur affected your family life?
Matthew Breen: Entrepreneurship has been a unique experience for Erica and me since we are engaged and also co-founders of this company. Finding that right balance in that takes practice and is something we are continually improving with.
Q – What is your greatest fear, and how do you manage fear?
Matthew Breen: Baby products need to be safe. Producing a product that is anything less than 100% safe is the biggest fear. To deal with this we personally review each and every product before it ships out to the customer.
Q – Do you believe there is some sort of pattern or formula to becoming a successful entrepreneur?
Matthew Breen: Be curious, test ideas and find the right people to learn from.
Q – If you could talk to one person from history, who would it be and why?
Matthew Breen: Either a president or an athlete…I think it would depend on what type of day I was having.
Q – Who has been your greatest inspiration?
Matthew Breen: Erica and I have very supportive families who inspire us by believing in us.
Q – What book has inspired you the most? (OR what is your favorite book?)
The How I Built This podcast has been my weekly dose of inspiration for the last 2.5 years.
Q – What are some of the biggest mistakes you've made in business?
Matthew Breen: Managing stress by respecting the importance of self-care is critical. When self-care is overlooked the business is being put in jeopardy.
Q – How can you prevent mistakes or do damage control?
Matthew Breen: Bouncing ideas and thoughts off of your co-founder or business partner is hugely helpful.
Q – What are your hobbies? What do you do in your non-work time?
Matthew Breen: Erica and I are big beach people.
Q – What makes you happy?
Matthew Breen: The beach
Q – What sacrifices have you had to make to be a successful entrepreneur?
Matthew Breen: We moved home to start Rahoo Baby. It's been a major sacrifice, but one we are very proud of.
Q – If you were conducting this interview, what question would you ask?
Matthew Breen: Every company has its own story. Learning about what the initial spark was is fascinating, so I would ask about that.
For more information visit us at https://rahoobaby.com/