Q: Company name
A: Sandifers stone and tile care
Q: Your name
A: John Sandifer
Q: The first section contains mandatory questions. Kindly give our readers an introduction to your business. Please include what your business is all about, in which city you are located and if you have offices in multiple locations/cities.
A: Grind home polish and seal stone.we turn dull scratched and unlevel stone into a beutiful stone that will last a lifetime
Q: Kindly give us a brief description about yourself (it should include your brief educational or entrepreneurial background and list some of your major achievements).
A: 4years college ten years in current feld
Q: What inspired you to start a new business venture or make significant changes in an existing business? How did the idea for your business come about?
A: There was plenty of natural stone to work on and nobody was really doing it the correct way
Q: What three pieces of advice would you give to budding entrepreneurs?
A: Learn from a seasoned craftsman
be passionate about your work
do quality work

Q: What would you say are the top three skills needed to be a successful entrepreneur?
A: Learn from a seasoned craftsman
be passionate about your work
do quality work
Q: How many hours do you work a day on average?
A: 8
Q: To what do you most attribute your success?
A:  Having a mentor to turn to
Q: How do you go about marketing your business? What has been your most successful form of marketing?
A:  Having good placement on Google as well as a informative website
Q: Where did your organizations funding/capital come from and how did you go about getting it? How did you obtain investors for your venture?
A: I funded it myself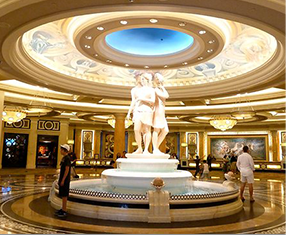 Q: What is the best way to achieve long-term success?
A:  3054925038Do every job in a professional manner.keep abreast of latest technology.be cordial to people
Q: Where you see yourself and your business in 5 – 10 years?
A:  Solid flow of quality customers and known as the prominent company in my field
Q: Excluding yours, what company or business do you admire the most?
A:  Stone shine
Q. The next section contains recommended questions. How important have good employees been to your success?
A: Very crucial
Q: How long do you stick with an idea before giving up?
A:  No specific time line also depends on how costly it is
Q: What motivates you?
A:  Having the ability to do a job for someone and they be wowed by the job you provided them
Q: How do you generate new ideas?
A:  I think of something not being offered at a particular time and do it
A:  Learning how to do something and taking it to the next level
Q: How do you build a successful customer base?
A:  By having pleased happy customers and they tell people about your company
Q: What is your favorite aspect of being an entrepreneur?
A:  Flexibility and seeing yourself grow financially and as a person
Q: What has been your most satisfying moment in business?
A:  Landing a big commercial job almost impossible to restore and finishing one week early
Q: What do you feel is the major difference between entrepreneurs and those who work for someone else?
A:  We seem to put forth more effort and get more satisfaction out of our job
Q: What kind of culture exists in your organization? How did you establish this tone and why did you institute this particular type of culture?
A:  We do not hurry through a job and pay attention to detail.i wanted our customers to feel like they were getting more than they pay for
Q: In one word, characterize your life as an entrepreneur.
A:  Grateful
Q: The next section contains optional questions. If you had the chance to start your career over again, what would you do differently?
A:  Dominate Charlotte market

Q: How has being an entrepreneur affected your family life?
A:  Actually makes it better for me I can spend more quality time
Q: What is your greatest fear, and how do you manage fear?
A:  Economic downturn I cater to the haves
Q: How did you decide on the location for your business?
A:  Looked at disposable income levels and total income levels .charlotte is up and coming town
Q: Do you believe there is some sort of pattern or formula to becoming a successful entrepreneur?
A:  I think drive and people skills are important and I think you are kind of born one
Q:  If you could talk to one person from history, who would it be and why?
A:  Henry ford smart business man
Q: Who has been your greatest inspiration?
A:  My dad
Q: What are some of the biggest mistakes you've made?
A:  Not buying proper equipment when needed
Q: How can you prevent mistakes or do damage control?
A: Have a properly trained crew
Q: What are your hobbies? What do you do in your non-work time?
A: Boating shark fishing cooking
Q: What makes you happy?
A: Having a smooth ran company and a happy wife
Q: What sacrifices have you had to make to be a successful entrepreneur?
A:  Work long hours miss out on party time
We make your natural stone, tile, and grout surfaces say WOW! Visit our website http://www.sandifersstoneandtilecare.com/ for more information.