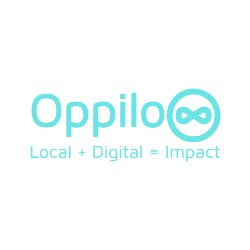 Q 1. Kindly give our readers an introduction to your business. Please include what your business is all about, in which city you are located and if you have offices in multiple locations/ cities.
Ans: Small to Medium sized business owners are very busy people, they understand the importance of consistent marketing, but unfortunately they rarely have the time or resources to accomplish this goal. We automate SMB's marketing tactics so business owners can focus on running their business while generating leads on automatic. We are headquartered in Indianapolis, IN with a distributed workforce around the country.
Q 2. Kindly give us a brief description about yourself (it should include your brief educational or entrepreneurial background and list some of your major achievements).
Ans: My background is in pharmaceuticals. I supported some of the largest consumer brands in the industry. I really enjoyed the analytical aspects of marketing.
Q 3. What inspired you to (start a new business venture) or (to make significant changes in an existing business)? How did the idea for your business come about?
Ans: I started Oppilo when I realized that I could bring big company capabilities to local businesses and start-ups.
Q 4. What three pieces of advice would you give to budding entrepreneurs?
Ans: Don't do it all yourself. Hire subject matter experts to supplement your skillset. Your business cannot grow if you become a bottleneck in your own business.
Q 5. What would you say are the top three skills needed to be a successful entrepreneur?
Ans: Perseverance
Perseverance
Perseverance
You only fail if you give up. There is always a way. The difference seems to be those who are willing to find the way to win even if it means changing the original plan.
Q 6. How many hours do you work a day on average?
Ans: I guess about 10-12 hours.
Q 7. To what do you most attribute your success?
Ans: A lot of hard work and luck
Q 8. How do you go about marketing your business? What has been your most successful form of marketing?
Ans: For us, it has definitely been organic LinkedIN marketing. We offer the same solutions we use for our own business to our clients.
Q 9. Where did your organizations funding/capital come from and how did you go about getting it? How did you obtain investors for your venture?
Ans: We are 100% bootstrapped. It worked for us, but I do not necessarily recommend it. If you have the opportunity to recruit some outside capital without giving up too much equity go for it.
Q 10. What is the best way to achieve long-term success?
Ans: Patience. If you put in the work and keep an eye open for new opportunities, success will come. Trust the work and trust the process.
Q 11. Where you see yourself and your business in 5 – 10 years?
Ans: I hope to still be at Oppilo helping small to medium sized businesses and start-up scale their businesses. I am also working how I can leverage Oppilo to invest and scale other businesses I acquire.
Q 12. Excluding yours, what company or business do you admire the most?
Ans: Wow that is tough. There are so many inspiring businesses. I guess I'll pick Hubspot. What they have been able to do for small businesses and inbound marketing, in general, has been transformational.
Q 13. How important have good employees been to your success?
Ans: Like I said hiring experts is the single most important piece to any business's ability to scale, mine is no exception. We hire the best marketers and developers in each vertical and channel we enter.
Q 14. How long do you stick with an idea before giving up?
Ans: I never give up. I allow an idea to change and evolve so that I can find success.
Q 15. What motivates you?
Ans: I feel a responsibility to be successful in order to pay back the gifts that I have been given. I had great parents, bosses, and professors who gave me amazing opportunities. One of the most amazing gifts was the opportunity to get my MBA from Harvard Business School. I am grateful for this gift everyday. I need to be successful to pay it forward.
Q 16. How do you generate new ideas?
Ans: I listen to a lot of podcasts and read a lot. They tend to inspire creativity and I keep a moleskine with me to document ideas as they come.
Q 17. How do you define success?
Ans: Being able to help others. What that means for me is being able to provide meaningful career opportunities and mentorship to the next generation of leaders.
Q 18. How do you build a successful customer base?
Ans: Do not oversell. I try to set realistic expectations for my customers. Sometimes people will come to me and ask for something I know we cannot deliver. I politely decline their business. I do not want an unsatisfied client.
Q 19. What is your favorite aspect of being an entrepreneur?
Ans: Being an entrepreneur gives me full ownership of the decisions I make. As an employee, I always felt like it was someone else's call. It is hard to be a true owner if you are exchanging your time for money.
Q 20.What kind of culture exists in your organization? How did you establish this tone and why did you institute this particular type of culture?
Ans: The customer is the center of everything we do. We know that if we don't deliver for our customers nothing else will matter.
Q 21. How has being an entrepreneur affected your family life?
Ans: It does mean that I have to work a lot and be available for clients 24×7. On nights and weekends that means I spend a lot of time working from my smartphone. When I am not working, I try to be fully present for my family. For me that means no calls, emails, or texts. Most nights I try to be home around 6:30 to play with the kids and cook dinner for my family. I usually have a couple hours of work to wrap up after the kids go to bed.
Q 22. What is your greatest fear, and how do you manage fear?
Ans: I think everyone is afraid to fail. I manage this risk by trying to make smart bets. I am incredibly conservative in my decision making. That means that I pilot almost every decision before investing too much time or money. I then iterate, learn, and scale.
I also don't care for snakes. Terrifying.
Q 23. How did you decide on the location for your business?
Ans: Indianapolis has always been home for me. I love this city and think there are a ton of opportunities here, especially in healthcare, software, and real estate.
Q 24.Who has been your greatest inspiration?
Ans: My Dad has been a huge inspiration to me. He is in his 60s now and is still able to work circles around me. I have never seen anyone able to out work that man.
Q 25. What are your hobbies? What do you do in your non-work time?
Ans: I am really into metal music, comic books, horror movies, and professional wrestling. Anything related to these four things is guaranteed to make me very happy.
Q 26. What sacrifices have you had to make to be a successful entrepreneur?
Ans: I have definitely given up a lot of nights and weekends, but my entrepreneurial ventures use the creative part of my brain that energizes me more that wears me out, so I do not really view it as a sacrifice at all. Working for myself never really feels like work.
Company Detail:
Company : Oppilo Marketing
Contact : David Hamilton
Address : 5846 Forest Lane
City : Indianapolis
State : IN
Zip : 46220
Phone : 317-979-3665
Email : info@oppilo.co