Entrepreneurship is the key factor in today's fast paced world. It also opened new avenues for budding online businessman Perri Wasserman, in terms of a thriving money making venture reconnections with old school buddies and most excitingly, a chance to innovate on a daily basis. A strong competitor and an even stronger believer in perfectionism, he and his partner Zvi Kowit have boldly jumped into the world of online retail and intend to fully conquer the same.
In a brief chat with eBrandz, Perri tells about the pleasures of owning one's own business as well as how he handles the risks involved in going one's own way.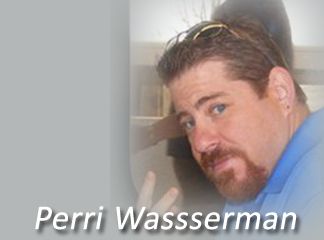 Q. Kindly give our readers an introduction to your business.
Our business, Perzi Enterprise LLC was formed in the summer of 2010 and our goal was to create an online LED flashlight store that would focus on customer service and educating our customers to help them choose the best flashlight to suit their needs. We have 2 warehouses: one in Erie, PA while the other is located in Union City, CA. We carry many top brands of LED flashlights that are fully allow for the best use in each category whether it is for general use, spelunking, camping, emergency or tactical, the lights at LED flashlight source will completely satisfy you.
Q. Kindly give us a brief description about yourself.
I am a graduate of Gannon University in Erie, PA with a Masters of Physical Therapy 1998. I began working in outpatient orthopedics and progressed to Clinic Director of a successful Keystone Rehabilitation Systems office in Erie, PA. I have a specialty in the McKenzie Method for treating spinal disorders, and take pride in excellent patient care. I like to participate in outdoor activities along with being an avid golfer and bowler and love to spend time with my family and friends. Working with my partner Zvi Kowit of Perzi Enterprises, LLC is a rewarding, exciting new piece of my life. He is a graduate from the Cal Poly in San Luis Obispo with a materials engineering degree in 2000. After which, he joined a large corporation as an engineer but quickly learnt that he was not that great at the political game. Since then he has started a successful wood working business called Elegant Wood Works www.elegantwoodworks.net where he built and sold hand crafted ring boxes.  Personal interests include training and teaching self-defense so he opened up a successful self-defense and fitness gym call One World SDF located in Union City, CA.
Q. What ignited the spark in you to start a new business venture?
Before I began my journey on the road to entrepreneurship, I had worked for 3 different companies which included a semi-conductor company and two ceramic companies. They had good points but the one thing that I disliked was the politics involved. Also, even though I have bent over backwards for this one company, working late and weekends, I was laid off. These were the two driving forces for me to start my own business. This is how the idea came about for LED Flashlight Source.  I became fascinated with LEDs and how they worked. I started purchasing LED flashlights for my own interests which then became a hobby of mine.  I also had little experience in building a few websites. My partner and I decided to start selling LED flashlights online. Our plan for this website is to create a user-friendly design and help buyers purchase the perfect flashlight for their needs. My goal will be to write reviews on a variety of LED flashlights and HID flashlights so that our customers are well- educated before making their purchase decision.
Q. How do you generate new ideas?
New ideas are formed daily from so many different angles that sometimes it is difficult to focus on just one. They come from surfing the net, talking with friends and family members and on many occasions, we don't even have original ideas so we just implement things that are already being done. For example we have built this LED flashlight website to help consumers find their perfect flashlight. Most people get overwhelmed by the different flashlights so we came up with the idea of writing detailed reviews of our flashlights that we carry so that our customers have an easier time in finding what they looking for. We know the idea of writing reviews is nothing new but new ideas may branch from writing the reviews. I feel many people are so focused on having that perfect idea to make lots of money. Look at that Pet rock or Chia Pet idea. Are these ideas so great that will change the world?  I don't think so but for the person that came up with that idea it has changed their world. My point is…Most of time generating new ideas are the easy part of building a business, implementing them is an entirely new story.
Q. What is your favorite aspect of being an entrepreneur?
There are so many things that I love about being an entrepreneur but I would have to say my favorite being every day that I wake up because I love going to my work, my business. I worked for about 8 years as an engineer and before that had odd jobs at home depot and Burger King and I have to tell you I never loved my work in the same way that I do today. The one other aspect that I love about my business is that I got reconnected with my best friend from high school who is now my partner.
Q. What do you feel is the major difference between entrepreneurs and those who work for someone else?
I can only answer from my personal experiences and events that happened in my life since I did work for someone else before becoming an entrepreneur. The major differences are that as an entrepreneur I feel I am in control of my work life, the time I work, the amount of money I make, and the time I take on vacation. There are two main driving forces that helped me change my life from working for someone else to becoming an entrepreneur: first I didn't want to feel the psychological and physical need to be working for someone else and the second was I wanted to make more money.
When I worked for someone else I waited every two weeks to get paid. I needed that money to make car payments. I needed that money for food. I needed that money for rent. I needed that money to purchase a TV.  I also needed that job, I needed that boss, I needed that company to pay me just enough to live and save a little money for a rainy day. I felt that I was just a puppet in this world and I felt I was not in control of my life. Worst of all, someone else was in control of how much money I made, when I should come into work, when I should go home to see my family, when I should take a vacation. I will now never need another boss or company to dictate the way I live my work life.
Q. What are some of the biggest mistakes you've made?
I am sure we haven't made our biggest mistake yet but we made many mistakes already and expecting to make some more in the future. I just really want to point out that we just do our best not to mimic the same mistake that has been made. For example, we sold only one single product on our first website and it was doing well but later found out that selling a single product with a single brand is not the way to go so we are rebuilding that site. We really don't spend too much energy in looking back at our mistakes. We keep our focus on fixing them and not repeating them.
Q. If you had the chance to start your career over again, what would you do differently?
There is a very simple answer to that. I would make sure my goals that I made for myself about self-employment were followed up on.  This means that I wanted to get into business for myself but I didn't plan properly regarding finances and bridging connections.  Instead I went into a job and began to feel "job secure".  I have grown professionally but instead of owning my own physical therapy business, I've decided to go it with my partner Zvi Kowit into the online retail business.
Q. How many hours do you work a day on average?
On average I work 12 hours a day yet it is done by choice and necessity.  I still hold 3 regular jobs as a physical therapist and supporter of my family along with the new entrepreneurship of our Perzi Enterprise business.  The enterprise is growing and we are spending necessary time working on web development, bridging connections, and working on ways to enhance the experience of the buyer and proposed clients so that they have a more than satisfying experience at our sites and doing business with us.
Q. How has being an entrepreneur affected your family life?
I have a family of 4, actually 7(if you count the dogs).  I do my regular jobs, and at night usually after the kids go to bed I work on the Enterprise.  My partner is in California, so bridging the Country sometimes poses an obstacle, but we set goals to make sure we are on track.  My kids love that fact that "Daddy makes money every day" and they like to look at the dashboard for sales progress.  It's fun to hear them say "We could use a heatinaclick today or, if I had that flashlight I could do lots of cool things at night".
Q. How do you build a successful customer base?
Customer service and word of mouth are key to success in this business.  There are so many other sites out there and if we don't have great customer service, then potential clients will not stay at the site and will go right to another site.  Our current customers need to be treated like gold, and should be contacted on a regular basis so they feel appreciated.
Q. How did you decide on the location for your business?
Out of necessity, we chose PA as the base, since one of our major distributers at a close by distance.  We bridge the country with ability to reach out from either coast with personal relationships.  This allows a little longer work day when needed.
Q. How can you prevent mistakes or do damage control?
"Measure twice cut once" Make sure you know what you're selling, that your upfront and honest about your product, and that you make every attempt to satisfy your customer.