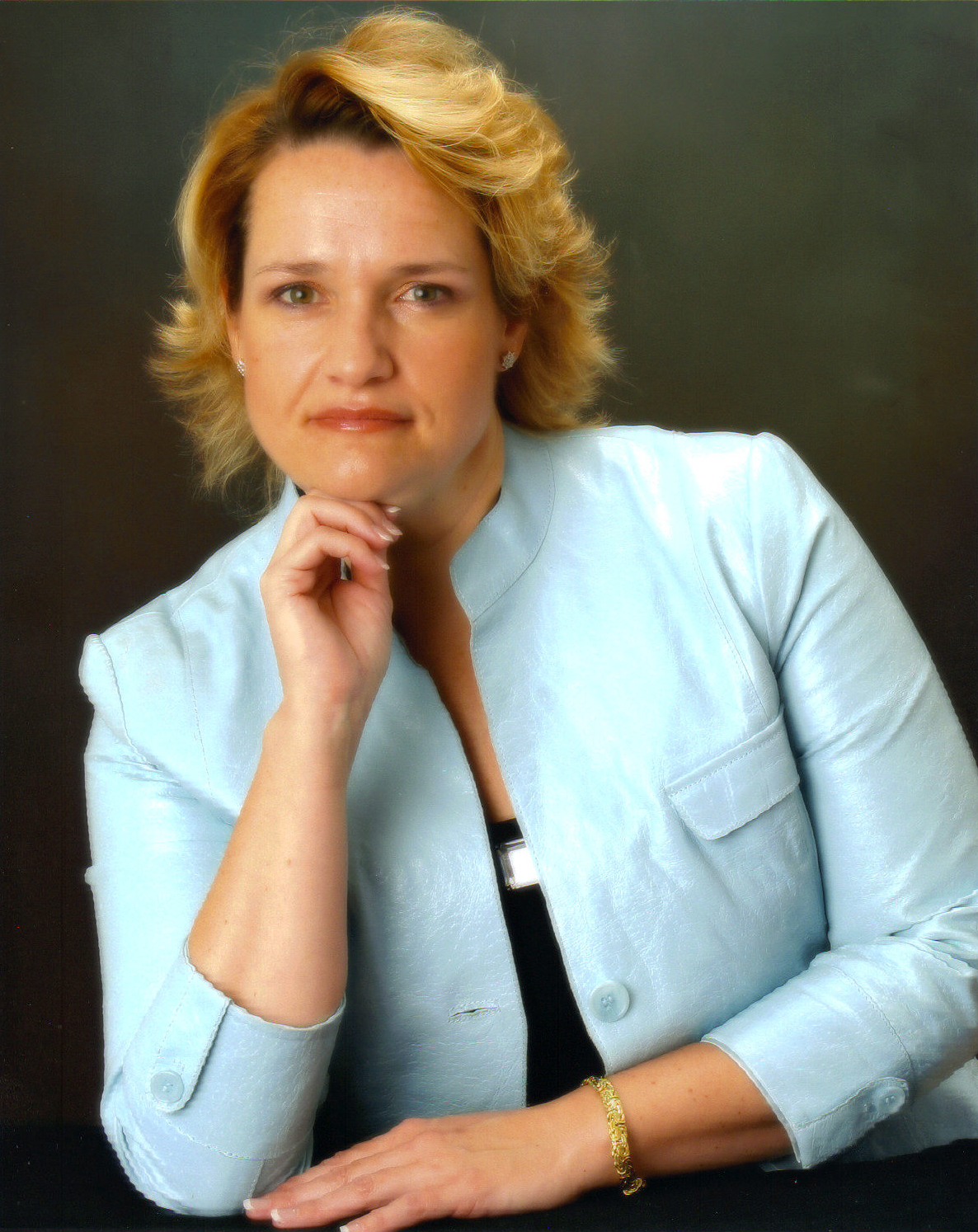 In order for your interview to be posted on Magazine/News Placement Sites, kindly answer the mandatory questions listed below. I would also suggest answering the "Recommended" ones though. Please understand the more questions you answer, the better your interview will look. If you want your business to be successful, you will have to be prepared to be interviewed by serious newspapers and magazines. So consider this as a Media training exercise. The list of questions I am asking are the ones most Public Relations companies uses to prepare you before scheduling an interview.
Please try and be honest and avoid "cliché" answers.
Also, make sure to send in a high resolution photo (preferably headshot) with this interview. If you can send additional photos (of your company) it will help. You can also send a video of your company with the interview. Please understand that the more information you send, the better your interview will stand out from others.
Please note we reserve the final right on selecting which answers to publish as well as story angles to use. If you want to preview the interview before I post it, kindly let me know.
Mandatory Questions –
Kindly give our readers an introduction to your business. Please include what your business is all about, in which city you are located and if you have offices in multiple locations/ cities.
Wise Ways Consulting, based in Northern Virginia, provides professional development training, work place issue and project facilitation, and leadership development skills coaching for government agencies, mid-to-large-sized companies, non-profit organizations, and corporate executives throughout the globe. We are known to travel to remote locations to reach teams in need of specialized training or support for existing programs. Our expertise in team communication and leadership development has earned us a reputation as problem solvers and consensus builders. We are lauded by senior leadership and the in-the-trenches teams who consistently rank our training as productive, refreshing, and career enhancing.
Kindly give us a brief description about yourself (it should include your brief educational or entrepreneurial background and list some of your major achievements).
I began my consulting career in my native British Columbia, Canada where I earned an honors degree from the University of Victoria in British Columbia. My original calling was as an educator and as my career progressed and changed, I became interested in workplace training, development, and communication. This led me to obtain additional training, something that I always recommend for career development. I am certified in Emotional intelligence (EQ-i 2.0 and EQ 360) and the Myers-Briggs Type Indicator as a Master Practitioner.
Over the past two decades, I have traveled extensively with clients throughout Asia, Europe, and the Middle East. I have implemented training programs with organizations across the United States, as well as, Abu Dhabi, Dubai, and Manila. I believe in a hands-on approach guided by principals in effective communication and personal development, to build a level of trust and understanding for diverse communication styles and leadership needs.
Through my international leadership consulting and training, and my personal travels to South Africa, Vietnam, Myanmar, Malta, and Nepal, I have developed an understanding of relationship dynamics across cultures, genders, and generations. I have developed and vetted modern professional development and training programs that emphasize leadership and communication skills for a 21ss Century global community. My proprietary programs align management teams and company sectors to generate collaborative systemic solutions. I am able to quickly establish rapport with audiences and clients. I also have an ability to put junior and senior leadership teams at ease. This allows me to effectively lead strategic training and professional development programs to elevate people to the next level of professional leadership skills and personal development.
What inspired you to (start a new business venture) or (to make significant changes in an existing business)? How did the idea for your business come about
I would like to say that Wise Ways Consulting emerged organically from my love of working with people and coaching teams through problems. However, like most entrepreneurs, my business was conceived when I was at a professional crossroads. It was 2007 and I was working, earning a comfortable living in fact, with a view of downtown Dubai from my living room. I could continue working and traveling overseas to many exotic and wonderful locations with great people or I could take a bit of the advice that I gave as a coach: know who you are and develop a personal vision statement. For me that meant realizing that though I loved my work and the people I worked with, I had been doing the same type of job for twenty years. My passport was growing thick with stamps but I was no longer growing professionally or personally. I didn't want to change careers per se but rather take charge of the one I had. It was the perfect opportunity to transition to self-entrepenurship/employment and develop a training and consulting practice that reflected my unique way of teaching leadership and communication skills
What three pieces of advice would you give to budding entrepreneurs
1. Know who you are, what your personal vision statement is, and what you bring to the table. Hone this so you truly know who you are!
2. Don't try to go after every piece of business. Know what your niche market is and focus on that.
3. Surround yourself with people who will inspire and support you on your path to your greatness. Everyone who is in your circle isn't in your corner. Perhaps some of them need to go – and that's okay!
What would you say are the top three skills needed to be a successful entrepreneur
1. Tenacity
2. Flexibility/Resiliency
3. Integrity
How many hours do you work a day on average
10 – definitely more if I'm working with clients during the day and then handling other responsibilities in the evening.
To what do you most attribute your success
I believe if I treat others well they will treat me well in return. If I set up an environment based on trust and respect, then treat my customers with respect, dignity, and integrity, it will pay off in the long run. Periodically there are those who are determined to prove me wrong! Yet for the most part, I have found people to be respectful and willing to engage.
How do you go about marketing your business? What has been your most successful form of marketing
Wise Ways Consulting (WWC) has an online presence through our website, www.wisewaysconsulting.com, as well as various social media channels. We also have print marketing materials available to send to prospective clients. Originally I spent many hours at vendor fairs sponsored through the Federal Government small business offices, meeting people and speaking with them face-to-face about the need for attention to be given to the skills that WWC offers. I now rely on word of mouth referrals and repeat business.
Where did your organizations funding/capital come from and how did you go about getting it? How did you obtain investors for your venture?
I started the company with my own investment funding and have always maintained a low overhead. As the company brought in more income, more was reinvested back into marketing, staff, and business support.
What is the best way to achieve long-term success?
Get out of your own way! Practice intellectual humility – you can't know everything! Bring in others who know more than you do on specialized topics that concern your business.
Know who you are. Appreciate that you have a sweet spot in what you can provide to your clients and what makes you happy. We all have the ability to do a variety of jobs but that doesn't mean we want to them. Work toward doing the work that brings you the most satisfaction and hand off the rest.
Be flexible and move with the times/needs. Continue to grow individually, attend training and obtain additional certifications as available/relevant. Be persistent. Come from a place of integrity and authenticity. And remember to take care of yourself or you will burn out. Vacation is not a four-letter word.
Where you see yourself and your business in 5 – 10 years?
I am working on a book, a short fictional business parable that will become the cornerstone of a new training program based on my two decades of working with people in a variety of work environments. The book will be complete by the end of the year and we are excited to have a new, creative tool to engage our clients. Wise Ways Consulting continues to build, we will need a talented team who feel respected, valued and empowered, able to bring their whole selves to the work place.
Excluding yours, what company or business do you admire the most?
I haven't really thought of businesses that I admire. Yet there are some companies where they put back into their employees and walk their talk that really impress me. Costco and Wegmans come to mind.
Recommended Questions –
How important have good employees been to your success?
Critical! I take pride in providing clients with excellent experiences. Leaving them in the hands of a competent facilitator in my absence is essential to both the client's experience as well as the success of Wise Ways Consulting.
Seeing people "get it" truly understanding the lessons, connecting with their peers, learning to lead and grow from it. I'm inspired when people I work with recognize that the skills we talk about are critical to their success but also the success of the people with whom they work. Having them understand that their behavior impacts everyone around them, both positively and negatively.
Two of my core values are integrity and respect. I believe that if I respect and treat people well, generally I will get treated well in return. I believe that people are inherently good inside and that the "isms" (racism, sexism, etc.) that we each carry are learned behaviors and beliefs that can be redirected with understanding and open minds. Instead of responding to each other from a place of fear, we could accomplish so much more if we responded from a place of love and respect. This doesn't mean that we accept every behavior, it means that we respond from a place of care and concern, working towards the best that all of us can bring.
How do you define success?
My personal vision for my time on this earth is to be a catalyst, to assist others in uncovering and achieving the greatness that is within each of us.
Success is meeting that mission.
How do you build a successful customer base?
I believe it is critical to engage with your customers to find out what are they truly looking for. These answers don't come at the first level of questioning. You have to work to dig down into their true needs. Then build a solution around their goals.
What is your favorite aspect of being an entrepreneur?
The flexibility to grow and pursue different opportunities – both professional and personal. The ability to set my own calendar. Also the personal gratification of seeing something that I am building continue to grow and develop. Recognizing that our potential as individuals is so much greater than we give ourselves credit.
What has been your most satisfying moment in business?
Some organizations wonder if they are legitimate and can stand on their own. I spent plenty of time working as a sub-contractor to other organizations while trying to grow my own business. I'm not sure if I can target one most satisfying moment. I can say that as soon as I started obtaining my own contracts and clients became repeat customers, I recognized that I can do this. We are legit!
What do you feel is the major difference between entrepreneurs and those who work for someone else?
Entrepreneurs have to be more invested and committed to the organization. At the end of the day, you are responsible for the success or failure of the business. If you are fully committed, you have no one to blame but yourself!
In one word, characterize your life as an entrepreneur.
Resilient!
Optional Questions –
I would have taken chances and pushed the boundaries of my comfort zone earlier in my career. Playing it safe does not serve my purpose!
What is your greatest fear, and how do you manage fear?
I vacillate between fear of failure and fear of success. Yet neither serves my purpose! In terms of managing it, I journal and work through the steps just as I would do it with my coaching clients.
I've also learned the value of practicing meditation as well as deep breathing. When I come from a place of love of self, I can work through the fears and realize that they're typically not rational.
If you could talk to one person from history, who would it be and why?
It would either be Gandhi or Nelson Mandela. Both of them learned to walk in peace amongst fear-based hatred. I would love to hear their stories and learn how they were able to come to terms and make peace with the world around them as well as the world within.
What book has inspired you the most? (OR what is your favorite book?)
The Four Agreements is one of my favorites. The lessons are so simple yet so incredibly valuable.
What are some of the biggest mistakes you've made?
When I first started, I tried to go after as much business as possible. I needed to hone in on my niche market and really target that as opposed to being all things to all people. You need to cast a wide net but not that wide!
What are your hobbies? What do you do in your non-work time?
I love to travel, to check out different locations that are a little off the beaten path. As wonderful as more traditional destinations are, I'm more interested in going to somewhere unique. My current list includes Mozambique, Bhutan, and Zanzibar!
Looking in the mirror and knowing that I've done my best, that I've treated people well, and that they've felt valued and respected. Sitting with an umbrella drink watching a beautiful sunset at a wonderful beach location. Enjoying time with people closest to me. Sitting in my new home and sharing it with friends.
What sacrifices have you had to make to be a successful entrepreneur?
I've forgone the normal path that many others have taken. I've had to miss events with friends and family because I had work tasks to complete. I've had to really walk that expression – short-term pain, long-term gain!
If you were conducting this interview, what question would you ask
Where have you made the greatest difference or impression in the world?
Visit us at Wisewaysconsulting.com to know more about me.