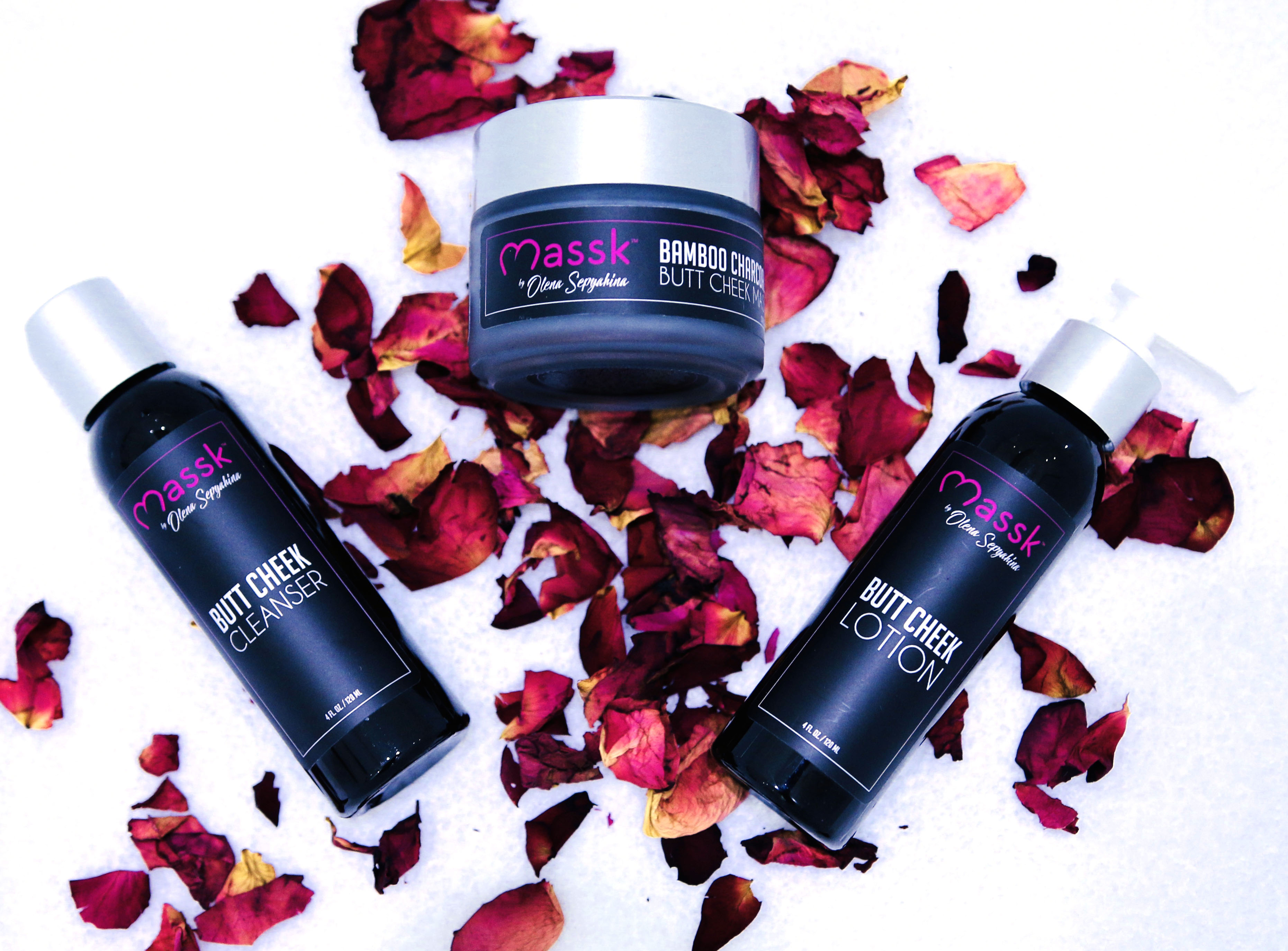 Q. Please give our readers an introduction to your business. Please include what your business is all about, in which city you are located and if you have offices in multiple locations/ cities.
A. Massk International is a top-of-the-line skincare company specializing in unique products that make the butt look more beautiful. We're headquartered in Boulder, Colorado. Our products are formulated and bottled in the USA at our state-of-the-art facility in Miami, Florida, using recyclable containers.
Q. Give us a brief description about yourself (it should include your brief educational or entrepreneurial background and list some of your major achievements).
A. I was born in Ukraine and earned a Linguistics degree from Kiev University, a Global Business Management degree with Honors from Humber College in Toronto, a postgraduate degree in Hospitality Management in Switzerland, and an MBA in Global Marketing from Seattle University. I live in Boulder, Colorado with my husband Nick Gromicko and we just recently had our first child.
Q. What inspired you to (start a new business venture) or (to make significant changes in an existing business)? How did the idea for your business come about?
A. Few women are born lucky in their looks; most of us need to put an effort into being beautiful, I was motivated more than most. It took a great deal of faith and persistence to eliminate my acne in my 20s with the limited selection of products available in my home country of Ukraine. It forced me to be innovative. I took those lessons and combined them with my international education, my experiences living, and working abroad. With the support of my entrepreneur husband, I created Massk.
Q. What Causes Butt Acne?
A. There are a number of things that can cause acne and blemishes on your butt. Wearing tight clothing or clothing that does not breathe well for a prolonged period of time can cause the skin to become irritated. Bacteria, yeast and fungus have the ability to impact small hair follicles on the skin, but especially so when the skin is covered.
Q. Who are more prone to adult acne?
A. Overly dry or oily skin can be a culprit for butt acne and these are typically genetic conditions though certainly treatable. People who workout and sweat a lot may find that they have more frequent outbreaks because they often wear less breathable (though flexible) material. People who sit a lot or work long hours in the same clothing may also be predisposed to butt acne. Hormonal imbalances can also be a cause.
Q. What are the Treatment Options for Butt Acne?
A. Using natural products that are not harsh on the skin are ideal for skin and especially sensitive areas like the butt. Activated bamboo charcoal snaps up dead skin and oils like a magnet, leaving the complexion of the butt fresh and brighter. Aloe helps to keep skin soft and smooth. Both of these are prominent ingredients in the Massk Butt Cleanser.
Q. What to avoid when acne is already present?
A. Though dryness can be a cause, stay away from heavy or oily lotions. These will just continue to clog those pores and make things worse. Avoid panties that refuse to breathe and slip into something cotton even if it is not as sexy. Neither is your butt covered with blemishes.
Q. What are the various products that can make the Butt Smooth?
A. Starting with a proper cleaner is ideal. Following up with an exfoliant is what really smoothes out the skin to give your complexion a uniformed healthy look and feel. The ingredients in Massk's Charcoal Butt Mask include MSM and Vitamin C, which make the complexion look clearer and more radiant with each use. Also doubles as a gentle scrub. We recommend supporting the natural exfoliation process of your skin with Massk's Bamboo Charcoal Butt Cheek Mask.
Q. How can one heal & repair damaged skin on the butt?
A. Clarify plugged pores, facilitate the creation of new skin cells, and detoxify your congested complexion with Massk's 3-Step Butt beauty kit. Using the cleanser, mask and lotion will reduce age spots, sun spots and hyper-pigmentation.
Q. Does a workout help in keeping one's butt in shape?
A. Great butts are either genetic or hard-earned and even the genetic ones take maintenance. Working out regularly is crucial for a great butt.
Q. What are the methods to make one's Butt fit for a Bikini costume?
A. An organized workout routine that integrates squats, lunges and deadlifts is a great place to start building that amazing butt. Don't forget to work on other areas of your body as well. Recovery days are important for muscles to repair and build properly. A diet that fits your fitness goals is also important. Working out every other day and living on ice cream is probably not going to generate the result you are hoping for.
Q. Which products can help us get rid of Butt pimples?
A. If you are serious about your butt and want to see real results we recommend the full Massk 3-Step Kit. When it comes to knowing exactly what you're putting on your skin, we believe in honesty and transparency. What's in our products is on our labels. We use ingredients we know will work to tighten, tone and exfoliate. No fairy dust. And what we leave out of our formulas is as important as what we put in.
Q. Do we need to follow any kind of diet routine to keep the booty in shape?
A. There is no one-size-fits all for diet or workout. There are so many body types that everyone's needs are different. In general, higher protein and lower carbohydrates are ideal for maintaining muscle (and the butt is a muscle!). The legs are your largest muscle groups so training them twice a week is sufficient for most people depending on your goals.
Q. What are the offers available at Maask International on Butt Beauty Products?
A.
Q. Are the products organic and safe for the butt?
A. All of our products are 100% natural and safe, made with only the highest-quality certified organic ingredients. Our entire line is cruelty-free and not tested on animals. Each product is specifically designed for the butt.
Q. Do the products come with any kind of guarantee/warranty?
A. You may return most new, unopened items within 30 days of delivery for a full refund. We'll also pay the return shipping costs if the return is a result of our error (you received an incorrect or defective item, etc.).
Q. Are the products suitable for all kinds of skin type?
A. Yes. They are specifically designed keeping in mind that they will be used for all different skin types.
Q. What are the delivery options available?
A. We can ship virtually anywhere. When you place an order, we will estimate shipping and delivery dates for you based on the availability of your items and the shipping options you choose. Depending on the shipping provider you choose, shipping date estimates may appear on the shipping quotes page of our website www.beautifulbutt.com.