Q. Kindly give our readers an introduction to your business. Please include what your business is all about, in which city you are located and if you have offices in multiple locations/ cities.
A. We are a salon/spa in Oshawa (Durham Region) we pride ourselves on being a small salon that's big on service.  Our staff is very experienced, knowledgeable and friendly.  Standing jokes are that we are the CHEERS of hair salons, and due to our lack of signage we are also a HIDDEN GEM.  You don't know about us till you're lucky enough to find us.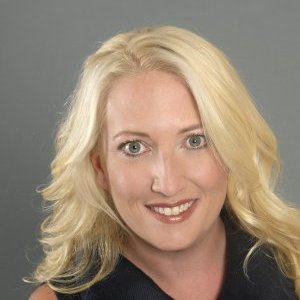 Q. Kindly give us a brief description about yourself (it should include your brief educational or entrepreneurial background and list some of your major achievements).
A. I'm turning 40 this year YIKES.  Been doing hair for 20 years, can't believe it's been that long, still love it!!!!  Worked in Toronto for several years and experienced TV, magazine, photoshoots.  Even placed top 3 in a few national stylist competitions.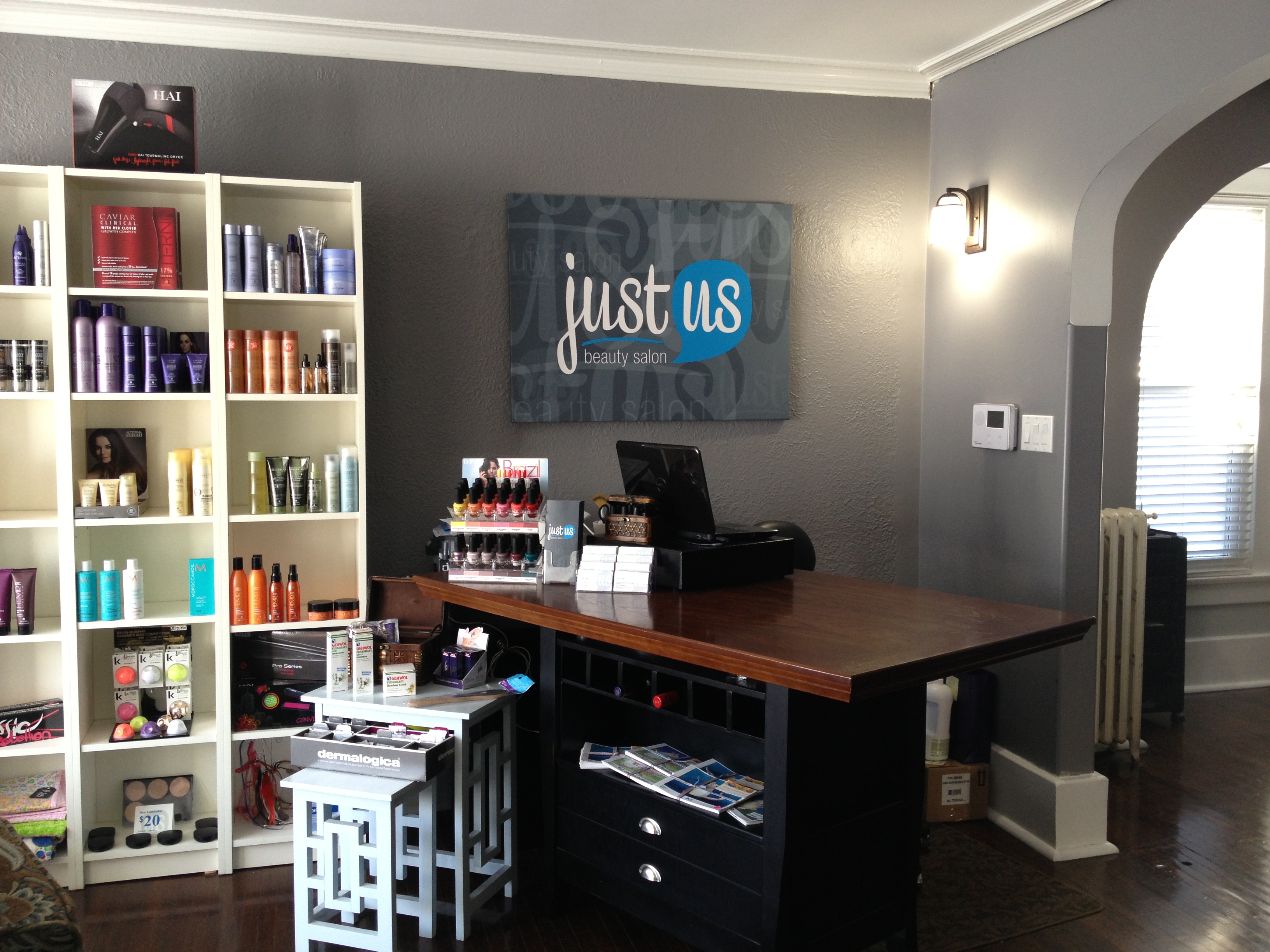 Q. What inspired you to (start a new business venture) or (to make significant changes in an existing business)? How did the idea for your business come about?
A. I started my own so I could treat people in my industry BETTER than I had been treated.  I often think if anyone had treated me as well as I treat my staff I would never have started my own business.
Q. What three pieces of advice would you give to budding entrepreneurs?
A. Be prepared to work LONG hours for the first few years or longer.  Plan Plan Plan, everything costs more than you think when you start up.  Make sure you LOVE what you do or you won't last.
Q. What would you say are the top three skills needed to be a successful entrepreneur?
A. Common sense, determination, above all a great work ethic!  A great family/friend support system is a huge asset.


Q. How many hours do you work a day on average?
A. We currently work 7 hours a day but when we started, it was a minimum of 10 hours per day.
Q. To what do you most attribute your success?
A. Fabulous Clients, and Staff
Q. How do you go about marketing your business? What has been your most successful form of marketing?
A. Word of mouth is the best marketing in my line of work, but my work on social media and personal interest have always helped.  I like to have fun outside of work too.  I played hockey for years, lots of my teammates are now clients.  I have a passion for GOLF now too and golf friends are now clients.  Being social outside of work has helped my salon grow.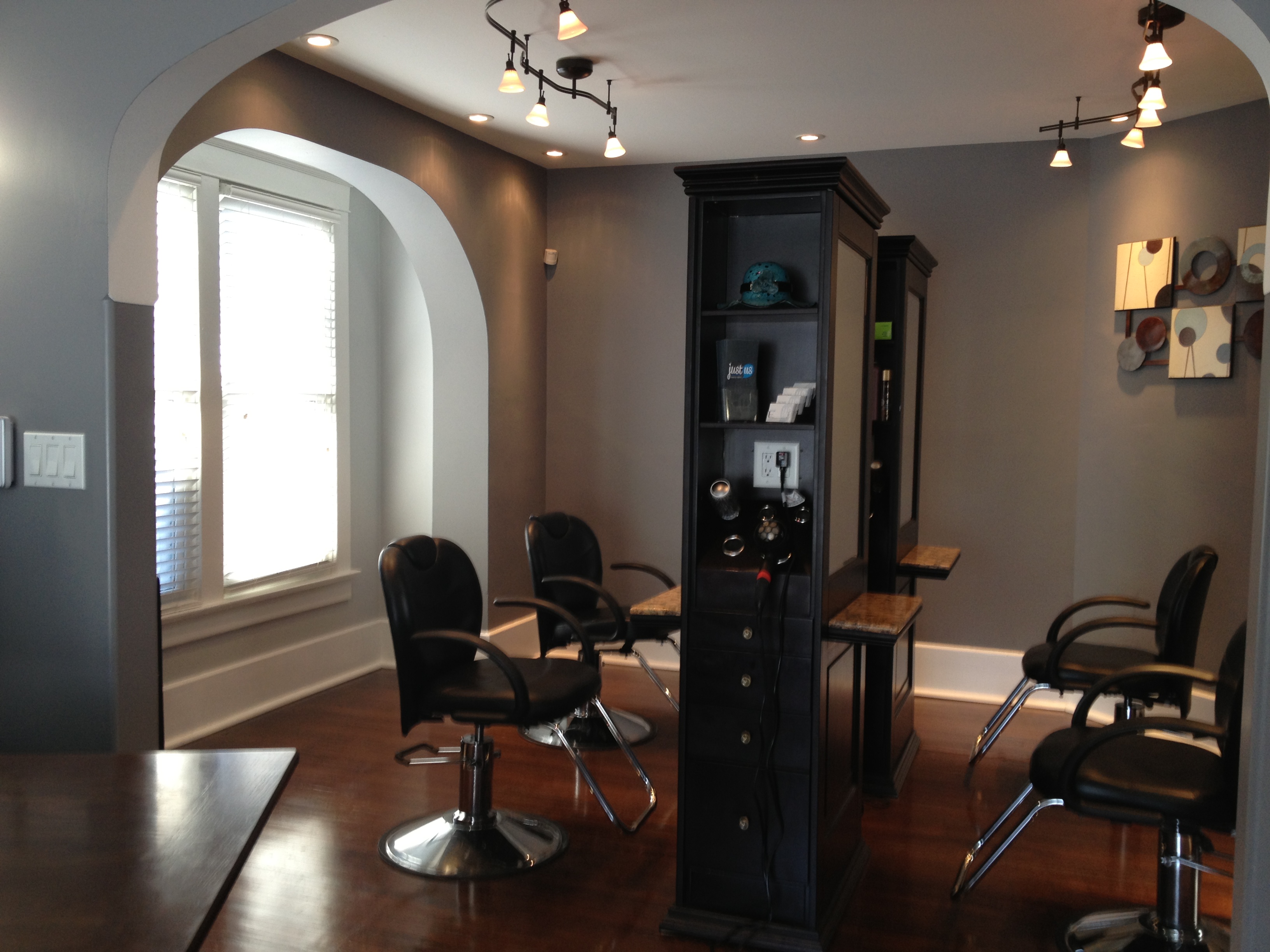 Q. Where did your organizations funding/capital come from and how did you go about getting it? How did you obtain investors for your venture?
A. From ME lol I saved and my parents were kind enough to co sign for the mortgage
Q. What is the best way to achieve long-term success?
A. Keep working on it, never stop learning, always looking for an edge…..my current edge that sets me apart is my work on social media, and goals of showing how wonderful this industry is.  Not acting as cut throat as salons traditionally do.  My staff and clients are my FRIENDS NOT NUMBERS.

Q. How important have good employees been to your success?
A. HUGE
Q. What motivates you?
A. My clients
Q. How do you generate new ideas?
A. Constantly searching for the latest and greatest, through friends in the industry and intenet
Q. How do you define success?
A. Happiness, and security
Q. How do you build a successful customer base?
A. You have to be loyal to them first, listen to their needs.  Be honest if something won't work for them tell them, and explain why.  Don't be afraid to make suggestions.  Treat every client in your chair like they are one of your best friends from out of town coming to see you for the first time in a long time.
Q. What is your favorite aspect of being an entrepreneur?
A. Pride of ownership, teaching and training new stylists
Q. What has been your most satisfying moment in business?
A. Hearing one of my staff consult with a new client, and using all my phrases.  More proud than satisfying.  Seeing a former employer fail, I know its bad to say but damn it if she just had of listened to me!!!!!
Q. What do you feel is the major difference between entrepreneurs and those who work for someone else?
A. Determination
Q. What kind of culture exists in your organization? How did you establish this tone and why did you institute this particular type of culture?
A. I love our CHEERS style atmosphere, small quaint.  Friendly and welcoming.  This is how I want my clients to feel when they come in, like they are our friends cause they are.  We share a lot with our clients and they with us.  I want them to feel at ease, like they are at their best friends place for a visit.
Q. In one word, characterize your life as an entrepreneur.
A. Busy, proud, satisfying
Q. If you had the chance to start your career over again, what would you do differently?
A. I would have started my owns salon sooner, its far more rewarding.  Client satisfaction will always be the best reward but I get a ton from all that I have accomplished including pride in how I treat my staff.  I like to set an example of how this industry SHOULD work.
Q. How has being an entrepreneur affected your family life?
A. Due to my career goals I decided in my late 20's that I was still single and likely not going to have children, my salon became my baby.  Thankfully I met my other half Brian, who has a wonderful son.  I LOVE being a stepmom!  So grateful to have the best of both worlds.
Q. What is your greatest fear, and how do you manage fear?
A. Regret is my greatest fear. I create goals and accomplish them, never back down, therefor no regrets!
How did you decide on the location for your business?
At Just Us Salon we provide full salon/spa services in an elegant, yet unpretentious atmosphere created with our clients in mind. Our passion, expertise and quality products will satisfy all your beauty needs. Contact us today!