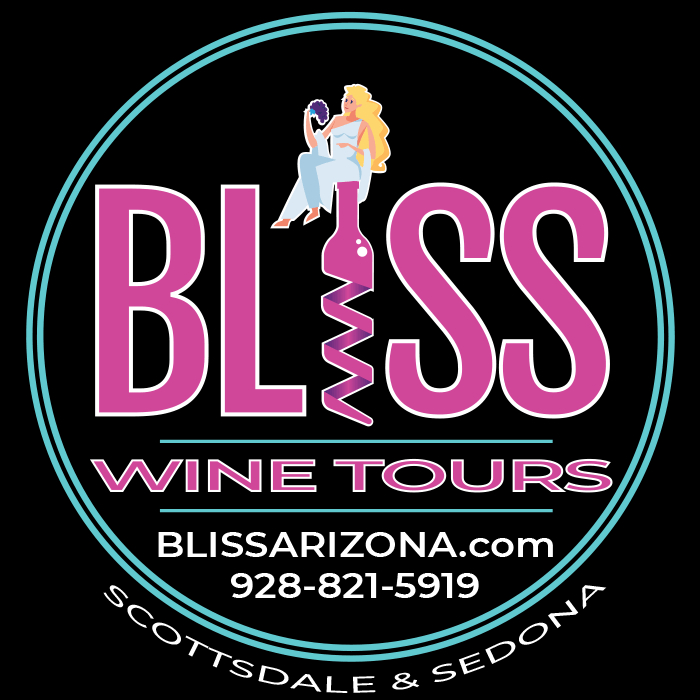 1 – Q) Kindly give our readers an introduction to your business. Please include what your business is all about, in which city you are located and if you have offices in multiple locations/ cities.
A- We are Bliss Wine Tours of Sedona and Scottsdale. The largest and most luxurious wine tour company in Arizona. Our tours are about enjoying good wine, the majestic beauty of the area and having fun with the group you're with!
2 – Q) Kindly give us a brief description about yourself (it should include your brief educational or entrepreneurial background and list some of your major achievements).
A- Wine has always been a passion in our family. I first started helping my father make wine way back in the 80's. We started Bliss Wine Tours back in December of 2015 to expound on our love of wine and to share that experience with others.
3 – Q) What inspired you to (start a new business venture) or (to make significant changes in an existing business)? How did the idea for your business come about?
A- When we first moved to Sedona back in 2012, we instantly noticed that there were beautiful blossoming vineyards in the area. Yet not many companies offering a full vineyard tour experience. It was virtually a no brainer for us.
4 – Q) What three pieces of advice would you give to budding entrepreneurs?
A – Be patient. Rome wasn't built in a day.
Specialize in your experience. Don't try and be a 'Jack of all trades.'
Enjoy what you do and let your customers see that.
5 – Q) What would you say are the top three skills needed to be a successful entrepreneur?
A – Leadership
Patience
Business acumen
6 – Q) How many hours do you work a day on average?
A – 10
7 – Q) To what do you most attribute your success?
A – Staying ahead of the game. Constantly adapting to changing environments.
8 – Q) How do you go about marketing your business? What has been your most successful form of marketing?
A – I could tell you but then I'd have to…..
9 – Q) Where did your organizations funding/capital come from and how did you go about getting it? How did you obtain investors for your venture?
A – We started from scratch with our own money. No investors involved.
10 – Q) What is the best way to achieve long-term success?
A – Evolve or die.
11 – Q) Where you see yourself and your business in 5 – 10 years?
A – Where we already are today – the largest and most luxurious wine tour company in AZ.
12 – Q) Excluding yours, what company or business do you admire the most?
A – Pink Jeep as they are the #1 go to tour company in Sedona.
13 – Q) How important have good employees been to your success?
A – Crucially important. We are nothing without our knowledgeable guides. We would prefer to cancel tours as opposed to sending guests out with the wrong personalities. Thankfully, we haven't had to do that.
14 – Q) How long do you stick with an idea before giving up?
A – Results need to be seen almost immediately. The market will tell you what is working and what's not.
15 – Q) What motivates you?
A – Seeing our guests make friends for a lifetime on our tours. We are in the karma business!
16 – Q) What are your ideals?
A – Provide and experience that we would want ourselves.
17 – Q) How do you generate new ideas?· How do you define success?
A – From analyzing previous experiences and input from others.
Happy clients and a plump bank account.
18 – Q) How do you build a successful customer base?
A – Be everywhere.
19 – Q) What is your favorite aspect of being an entrepreneur?
A – My success is based on how much I put into it. A master of my own destiny.
20 – Q) What has been your most satisfying moment in business?
A – Becoming the largest and most luxurious wine tour company in AZ.
21 – Q) What do you feel is the major difference between entrepreneurs and those who work for someone else?
A – In order to be a successful entrepreneur, you must believe in yourself and be willing to make executive decisions with limited data. Some people make things happen on their own. And some people wait for others to make things happen for them.
22 – Q) What kind of culture exists in your organization? How did you establish this tone and why did you institute this particular type of culture?
A – Fun and exciting. We are all peers here first. The employer / employee relationship takes second fiddle.
23 – Q) In one word, characterize your life as an entrepreneur.
A – Crazy busy and never a dull moment.
24 – Q) If you had the chance to start your career over again, what would you do differently?
A – Make improvements the second I notice they are needed. Procrastination is your worst enemy.
25 – Q) How has being an entrepreneur affected your family life?
A – Very positively. No complaints as I'm a master of my own destiny.
26 – Q) What is your greatest fear, and how do you manage fear?
A – Unstable economies. We can't think about that now as its time to make hay.
27 – Q) How did you decide on the location for your business?
A – This was a no-brainer.
28 – Q) Do you believe there is some sort of pattern or formula to becoming a successful entrepreneur?
A – Yes, stop thinking about what you personally prefer. Think about what the majority of your customers prefer.
29 – Q) If you could talk to one person from history, who would it be and why?
A – Our creator. I'd like to know how it all works. Inquiring minds want to know. 😊
30 – Q) Who has been your greatest inspiration?
A – New competitors coming into the business. It pushes me to be the greatest I can be. In other words – step your game up!
31 – Q) What book has inspired you the most? (OR what is your favorite book?)
A – Supernatural. I live in Sedona…
32 – Q) What are some of the biggest mistakes you've made?
A – Not branding the company to its demographics at the beginning.
33 – Q) How can you prevent mistakes or do damage control?
A – Be 100% transparent and overly communicative.
34 – Q) What are your hobbies? What do you do in your non-work time?
A – Fabricating new buses for the business. Love what you do and you'll make more money doing it.
Hike in the beautiful red rocks of Sedona. This helps with clarity of mind and thoughts.
35 – Q) What makes you happy?
A – Happy people around me.
36 – Q) What sacrifices have you had to make to be a successful entrepreneur?
A – Business comes first. Take that for what it is.