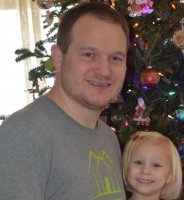 1 – Kindly give our readers an introduction to your business. Please include what your business is all about, in which city you are located and if you have offices in multiple locations/ cities.
Ans: We are a full service privately owned investment company. We buy, sell and rent houses in the Birmingham, Alabama. We offer our services to Jefferson, Shelby, Blount, Tuscaloosa and St. Clair counties.
2 – Kindly give us a brief description about yourself (it should include your brief educational or entrepreneurial background and list some of your major achievements).
Ans: Jason LeSueur has been in the real estate business for 30 years. TJ Sayers is a graduate of the University of Tennessee Chattanooga. He has been in the real estate business after his conclusion of coaching wrestling.
3 – What inspired you to (start a new business venture) or (to make significant changes in an existing business)? How did the idea for your business come about?
Ans: We were brought together while coaching the sport of wrestling. A friendship and business relationship formed through those bonds. We began talking about real estate and our different opinions. It was old school meets new school and a company was born through our vision.
4 – What three pieces of advice would you give to budding entrepreneurs?
Ans: I would strongly suggest that you read and implement Traction and Profit First. I would also recommend that you define your roles with any partners. Every company needs a visionary and also a implementer.
5 – What would you say are the top three skills needed to be a successful entrepreneur?
Ans: Vision, communication and leadership
6 – To what do you most attribute your success?
Ans: All Glory to God!
7 – How do you go about marketing your business? What has been your most successful form of marketing?
Ans: Consistency in all forms of marketing. Direct mail has been our #1 source.
8 – Where did your organizations funding/capital come from and how did you go about getting it? How did you obtain investors for your venture?
Ans: We funded our company with our own monies. We do use private lenders to help us finance short term projects.
9 – What is the best way to achieve long-term success?
Ans: Have your goals in place and track all of your KPI's. Giving and serving others expecting nothing in return.
10 – Where you see yourself and your business in 5 – 10 years?
Ans: I see our company being able to perform without us being involved on a daily basis. We will be able to expand our market and move into new real estate ventures.
11 – Excluding yours, what company or business do you admire the most?
Ans: Veal Convention Services- a family owned 3rd generation business that I was fortunate to work with as a young man
12 – What motivates you?
Ans: Fear of failure
13 – What are your ideals?
Ans: To help enough people get what they want then i will be blessed with what I need
14 – How do you define success?
Ans: Making a positive impact and those you come into contact with.
15 – What has been your most satisfying moment in business?
Ans: Our community service projects
16 – What type of culture exists in your business/company?
Ans: Our Team is like a family- We have fun while working to achieve our goals
17 – In one word, how would you characterize your business life?
Ans: Fulfilling
18 – If you had the chance to start your career over again, what would you do differently?
Ans:I believe that the past paves the way for our future. I would be more involved in my community outreach.
19 – What is your greatest fear, and how do you manage fear?
Ans: My greatest fear is the lack of fear. I believe we are motivated and driven by our fears. Embrace them and squash them on your journey to the top
20 – If you could talk to one person from history, who would it be and why?
Ans: John D. Rockefeller- to ask him if he would do it the same all over again.
21 – Who has been your greatest inspiration?
Ans: My parents- I lost them at a young age. I think I have always tried to prove to them that they raised me right.
22 – What book has inspired you the most? (OR what is your favorite book?)
Ans: The Holy Bible
23 – What are some of the biggest mistakes you've made?
Ans:Not seeing people for who they really are!
24 – What are your hobbies? What do you do in your non-work time?
Ans: I love to play golf ( I am not good).
25 – What makes you happy?
Ans: Putting a smile on anyone's face
26 – If you were conducting this interview, what question would you ask?
Ans: How would you impact others if you had to give away a million dollars?
27 – What would be your answer to question 27?
Ans: By seeking out churches and non-profits that would make the biggest impact on the poor and poverty stricken. I would also seek out an outlet to help with the sex trafficking issue.
Company Detail:
Company : Birmingham Homebuyers LLC
Address : 8949 Roebuck Blvd, Birmingham,
City : Alabama
State : US
Zip : 35206
Phone : 205-502-2161
Email : cashforhousesbham@gmail.com
Url: https://www.cashforhousesbham.com/