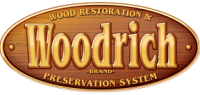 Q1: Kindly give our readers an introduction to your business. Please include what your business is all about, in which city you are located and if you have offices in multiple locations/ cities.
Ans:Woodrich Brand offers a complete line of exterior wood restoration and preservation products. Think Cerdr Homes, Log Cabins, Decks, Docks, Fences and such. The Woodirch Brand line of products is owned by Extreme Solutions, Inc. located about an hour north of St Louis, MO. The products are available online at WoodrichBrand.com and are shipped throughout North and South America including the Caribbean Islands.
Q2:Kindly give us a brief description about yourself (it should include your brief educational or entrepreneurial background and list some of your major achievements).
Ans:Educated in architectural design and drafting. Started a wood restoration and preservation company in the early 1990s. Developed the Wood rich Brand line of products throughout the 1990s. Founded Extreme Solutions, Inc. in March of 2000 to start selling wood restoration products to other contractors.
Q3:What inspired you to (start a new business venture) or (to make significant changes in an existing business)? How did the idea for your business come about?
Ans:The Wood rich Brand line of products was developed in the 1990s.  Originally these formulas were developed for the exclusive use of a wood restoration and preservation company operating in St Louis, MO.  Having worked with the products offered in paint stores and finding them lacking, the owner of the restoration company and a team of chemists set out to fine tune the process and products involved in protecting exterior wood.
Q4: What three pieces of advice would you give to budding entrepreneurs?
Ans: Have a plan, and put as much of it as you can in writing.
Stick to the plan
Only measure your progress according to the plan.
Q5: What would you say are the top three skills needed to be a successful entrepreneur?
Ans:Curiosity is not usually referred to as a skill but I would recommend you treat it as one. Curiosity coupled with the ability to research is the key to turning problems into opportunities.
2) Patience isn't a skill but if you can practice it daily you will navigate entrepreneurship with much less stress.
3)Fidelity itself is not a skill but any successful entrepreneur I've known practiced fidelity to their plan and their mission
Q6:How many hours do you work a day on average?
Ans:I try to avoid working all together.
Q7:To what do you most attribute your success?
Ans:My wife and her magical ability to keep the promises that I make. She has the innate sense to know when, where and just how to push to get things done.
Q8:How do you go about marketing your business? What has been your most successful form of marketing?
Ans:I am working with this outfit called Foreground Leads.I am a believer in word-of-mouth advertising. Our marketing energy goes into reputation management. To us that means, being available to help people, when they need it. It also means managing expectations and working with individuals on the project level as needed. In this way, project support becomes our best marketing. When our customers successfully complete their projects, they naturally want to advertise for us.
Q9:Where did your organizations funding/capital come from and how did you go about getting it? How did you obtain investors for your venture?
Ans:I just bootstrapped it and reinvested heavily along the way.
Q10:What is the best way to achieve long-term success?
Ans: Set reasonable goals that are in line with who you are and what you believe, then stay out of your own way.
Q11:Where you see yourself and your business in 5 – 10 years?
Ans: We are working on some solutions for interior wood and we most likely be crossing over into decorative concrete finishes.
Q12:Excluding yours, what company or business do you admire the most?
Ans:I mean Sugar fire Smoke House serves up some decent BBQ at a fair price. Before I dive into one of their Meat Daddy specals, I will usually take a moment to just stand back and regard it with respect and warm approval. You would have to call that admiration.
Q13:How important have good employees been to your success?
Ans:Good employees and freelancer relationships are everything.
Q14:How long do you stick with an idea before giving up?
Ans:I think each idea merits its own timeline and I don't really like the phrase "giving up." To me giving up implies that something has been abandoned or lost. When an idea is given its own time and properly explored even if it turns out to be unprofitable or impractical you still walk away with the experience of discovery.
Q15:What motivates you?
Ans:I am most motivated by the conservation of energy. I like to find processes that make things easier.
Q16:How do you generate new ideas?
Ans:It seems like new ideas are just floating around and on occasion one of them gets stuck in my head.
Q17:How do you define success?
Ans:Success is finding something that you are exceedingly good at, and then convincing yourself that thing is important.
Q18:How do you build a successful customer base?
Ans:For Wood rich Brand it has been all about providing project support.  Nothing we do matters if our customers don't have a successful experience with our products.
Q19:What is your favorite aspect of being an entrepreneur?
Ans:I enjoy being given the opportunity to solve a problem.
Q20:What has been your most satisfying moment in business?
Ans:It was when I saw my wife as someone who had become strong and proud in her role managing the operations of the company.
Q21: What do you feel is the major difference between entrepreneurs and those who work for someone else?
Ans: The amount of risk involved with getting paid.
Q22: What kind of culture exists in your organization? How did you establish this tone and why did you institute this particular type of culture?
Ans: Laid Back – The way our business functions, if we are communicating with a customer, they are likely in need of a solution. The best path to a solution is through calm understanding and clear, kind communication.
This type of culture is important because people who need help are naturally vulnerable. If you accidentally do something to cause them to feel defensive, it will become more difficult for them to accept your help.
The alternative would be conflict and drama which just makes for a toxic and unpleasant culture.
Company Detail:
Company : Woodrich Brand by Extreme Solutions Inc
Address : 1225 jacobs Street
City : Portage Des Sioux
State : Missouri
Country: United States
Zip : 63373
Phone : 636-288-8512
Email : info@woodrichbrand.com