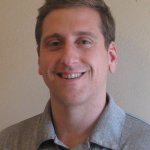 Q. 1 – Kindly give our readers an introduction to your business. Please include what your business is all about, in which city you are located and if you have offices in multiple locations/ cities.
Ans: We are a problem solving company that gets to help people through real estate. We buy houses and properties in a quick and easy process. We pay cash so they don't have to worry about failed inspections and financing falling through at the last minute. We are in multiple cities. Roanoke, VA, Charlotte NC, Raleigh NC, Richmond VA and Tampa Fl.
Q. 2 – Kindly give us a brief description about yourself (it should include your brief educational or entrepreneurial background and list some of your major achievements).
Ans: I went to Virginia Tech and majored in Business and Finance with a focus in Financial Analyst. I just had my first child, Dean, with my wife Candace. They are the driving force behind the scenes keeping me going strong.
Q. 3 – What inspired you to (start a new business venture) or (to make significant changes in an existing business)? How did the idea for your business come about?
Ans: I was inspired by a situation at my job at the time that made me realize I was just this line item on a piece of paper. I felt like I was a great asset and they didn't really care about me or my future. I then realized if I wanted to be great I would have to finally believe in myself fully. It was the moment that made me take the leap and looking back a year later I wrote my boss an email thanking them for creating the environment that made me finally take the biggest risk in my life. The idea really came about as a side investment for my consulting business. I was just looking to passively invest in real estate while I built my business. I met my best friend at a real estate investing group and I did one deal and shut down the new business I had formed and went all in on the real estate investment business. I never looked back and never worked a day in my life after that. I say I never work a day in my life all the time because I truly love what I do and wake up every day with a passion to go improve the business and my team everyday.
Q. 4 – What three pieces of advice would you give to budding entrepreneurs?
Ans: 1. Believe in yourself. 2. Failure is part of the process. 3. Surround yourself with people better than you in some regard.
Q. 5 – What would you say are the top three skills needed to be a successful entrepreneur?
Ans: 1. Hard work/grind 2. Riskiness balanced with strategy. 3. Passion.
Q.6 – How many hours do you work a day on average?
Ans: 10.
Q.7 – To what do you most attribute your success?
Ans: A mixture of luck, hard work and passion. I create my own luck.
Q.8 – How do you go about marketing your business? What has been your most successful form of marketing?
Ans: Direct Mail.
Q.9 – Where did your organizations funding/capital come from and how did you go about getting it? How did you obtain investors for your venture?
Ans: Self Financed.
Q.10 – What is the best way to achieve long-term success?
Ans: Think about the long term vision.
Q.11 – Where you see yourself and your business in 5 – 10 years?
Ans: I see myself focusing more on strategic growth to new markets and technology infrastructure.
Q.12 – Excluding yours, what company or business do you admire the most?
Ans: Zappos.
Q.13 – What motivates you?
Ans: My family motivates me.
Q.14 – What are your ideals?
Ans: Work hard and smart.
Q.15 – How do you define success?
Ans: Getting to focus on whatever aspect(s) of my life I choose.
Q.16 – What has been your most satisfying moment in business?
Ans: When I sold a house over a beer. I remember calling my dad to tell him how I made money over a beer.
Q.17 – What type of culture exists in your business/company?
Ans: Positive mental attitude, Excellence, Ownership, Problem solvers, Team.
Q.18 – In one word, how would you characterize your business life?
Ans: Growth.
Q.19 – If you had the chance to start your career over again, what would you do differently?
Ans: I would have focused more on technology classes in school.
Q.20 – If you could talk to one person from history, who would it be and why?
Ans: Aristotle.
Q.21 – Who has been your greatest inspiration?
Ans: Tony Robbins.
Q.22 – What book has inspired you the most? (OR what is your favorite book?)
Ans: Think and Grow Rich.
Q.23 – What are your hobbies? What do you do in your non-work time?
Ans: Fishing, being outdoors.
Q.24 – What makes you happy?
Ans: Family and my quiet time.
Company Detail:
Company : Quick Fix Real Estate LLC <faircashnow.com>
Address : 2545 Sanford Ave SW, Virginia
City : Roanoke
State : US
Zip : 24014
Phone : 540-324-4346
Email : michael@quickfixrealestate.com