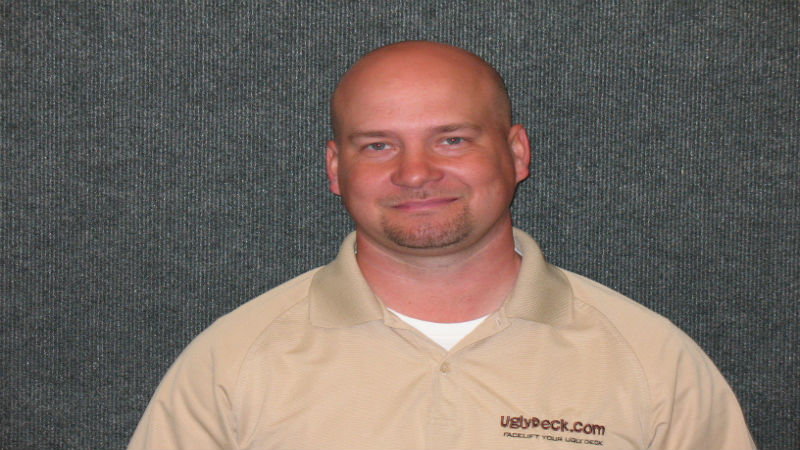 Q – Kindly give our readers an introduction to your business. Please include what your business is all about, in which city you are located and if you have offices in multiple locations/ cities.
With over 100 years of combined experience in the deck industry, along with thousands of completed projects, the experienced craftsmen at UglyDeck are a trusted resource for composite decking, aluminum and cable railing, outdoor spiral staircases, and the finest lifestyle products to create your ideal outdoor living space. Founded in 2005, our goal was to be the #1 deck builder in the Midwest while sharing our supplier direct pricing, installation know-how, and excellent customer service to Do-It-Yourself homeowners and professionals across the country. In addition to our Twin Cities headquarters and showroom, we have dealer showrooms in Bismarck, N.D. and Sioux Falls, S. D. as well as dealers and franchises in Mankato and Maple Grove, MN. Whether we install in the Midwest or assist you with the best materials nationwide, we stand by our motto: Your Deck. Our Help.
Q – Kindly give us a brief description about yourself (it should include your brief educational or entrepreneurial background and list some of your major achievements).
Before starting UglyDeck, Josh and Bill designed, estimated, coordinated and built both commercial and residential projects. It was during the new housing boom in the early 2000's that sparked their idea to specialize in maintenance free materials for new and remodeled decks. Over the years many Minnesotans have seen their commercials starring owner Josh as The Duck. Each year owner Bill is caught trying to figure out how to get his partner to realize "It's not Ugly Duck… It's UglyDeck.com"
Q – What inspired you to (start a new business venture) or (to make significant changes in an existing business)? How did the idea for your business come about?
Originally the business had a vanilla name, All Seasons Building Company that we were not crazy about. When the new housing bubble burst in 2008 we wanted to simplify our name, make it a website, and appeal to established homeowners with aging, ugly decks. The new name worked, not only for remodeled deck revenue, but grew exponentially for new home deck revenue when the market bounced back.
Q – What three pieces of advice would you give to budding entrepreneurs?
• Know your limitations. Surround yourself with people who compliment your strengths and shore up your weaknesses.
• Be honest with yourself and follow your true passion.
• Be ready to change and adapt as your business meets challenges.
Q – What would you say are the top three skills needed to be a successful entrepreneur?
• Poise. As unforeseen obstacles appear, stay calm and don't over react.
• Diligence. Be disciplined, learn constantly, and don't be fearful to make a decision or mistake.
• Flexibility. Adapt to your customers and employees.
Q – How many hours do you work a day on average?
10
Q – To what do you most attribute your success?
Focusing on opportunities that other businesses are ignoring.
Q – How do you go about marketing your business? What has been your most successful form of marketing?
A strong website paired with SEO, social media and tv spots.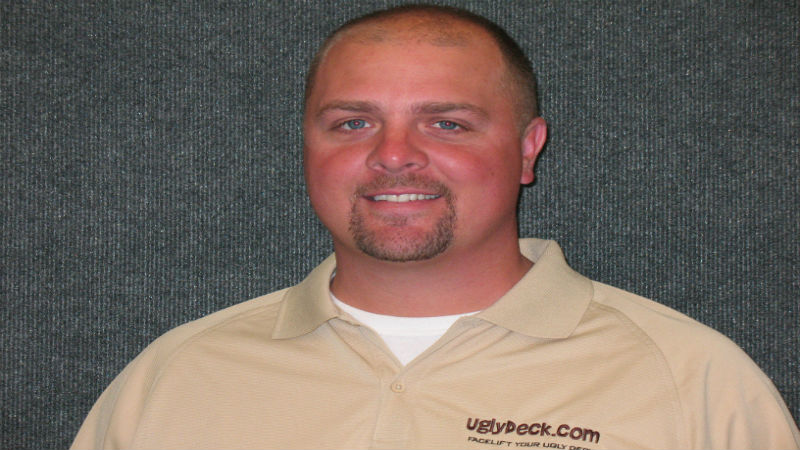 Q – Where did your organizations funding/capital come from and how did you go about getting it? How did you obtain investors for your venture?
$2500 each.
Q – What is the best way to achieve long-term success?
• Adapt and don't get complacent.
• Do quality work and never compromise
Q – Where do you see yourself and your business in 5 – 10 years?
Expand UglyDeck coast to coast.
Q – Excluding yours, what company or business do you admire the most?
Apple. How they connect to people and design products that are clean and easy to use.
Q – How important have good employees been to your success?
Paramount. Without good people to help customers, the business will fail.
Q – How long do you stick with an idea before giving up?
This can vary from 2 weeks to 2 years. New products or services succeed with they are closely aligned with our core offerings.
Q – What are your ideals?
• Striving for perfection.
• Compassion for customers, employees and vendors.
• Honesty from customers, employees, vendors.
Q – How do you generate new ideas?
We listen, read, and discuss other business successes. Learn from others. Be open to self criticism. Look at your businesses' weaknesses and ask "What can we do better?"
Q – How do you define success?
Success is defined by our employees. Success means being able to provide for employees and their families. Success means maintaining a happy and loyal work force. Success is also the ability to grow the business beyond our current markets.
Q- How do you build a successful customer base?
Referrals drive a major percentage of our business. Treat current customers right and new customers will find you.
Q – What is your favorite aspect of being an entrepreneur?
Be your own boss. Plow your own path. Decide your own future.
Q – What has been your most satisfying moment in business?
When we saw success with our branding, and when we saw our success in other markets.
Q – What kind of culture exists in your organization? How did you establish this tone and why did you institute this particular type of culture?
Our employees are the top in their profession, whether it's the production team handling the materials and customers to the installers who craft beautiful decks. We encourage open dialogue and teamwork, and give our professionals the tools and time to succeed with their work.
Q – In one word, characterize your life as an entrepreneur.
Exciting.
For more information Visit us www.uglydeck.com