Q – Kindly give our readers an introduction to your business. Please include what your business is all about, in which city you are located and if you have offices in multiple locations/ cities.
Morfin stone is a full-service stone design studio Based out of the twin cities, we specialize in natural stone and engineered stone installation for both residential and commercial projects.
Q – Kindly give us a brief description of yourself (it should include your brief educational or entrepreneurial background and list some of your major achievements).
I have been in the countertop industry for more than 20 years. It was in 1998 that I was hired almost on the spot by a newly opened fabricator that was in need of personnel, eventually, I became general manager and oversaw the operations there, and after that, at another countertop shop near the Twin Cities, which is now the #1 countertop fabricator in the state of Minnesota.
Q – What inspired you to (start a new business venture) or (to make significant changes in an existing business)? How did the idea for your business come about?
In 2009 after being diagnosed with a systemic disease affecting my lungs called sarcoidosis, I found myself in recovery without a passion. Being in the Countertop/stone industry for so long it made sense to start venturing out.
Q – What three pieces of advice would you give to budding entrepreneurs?
Assess whether you are fulfilling your dream or doing it for the money, it should be a healthy mix of both. Just start, you're never going to have all the answers but you sure are not going to find them by never starting.
Q – What would you say are the top three skills needed to be a successful entrepreneur?
An entrepreneur Should be resourceful, Time management is important, but never overlook the necessary details.
Q – How many hours do you work a day on average?
I wake up at 4 AM every day, sometimes my days are six hours, sometimes they're eight hours, other times it's 14, it all depends on the time of year and the workload, but it's always important to never burn out.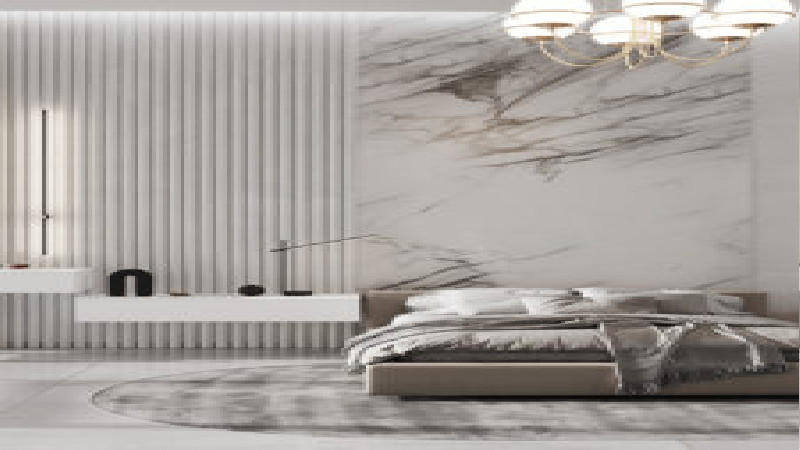 Q – To what do you most attribute your success?
Being consistent and diligent when necessary but allowing enough creativity to shine through in projects, being able to assess risk, not only from a business side but when approaching a project as well.
Q – How do you go about marketing your business? What has been your most successful form of marketing?
Today more than ever social media is a must, our approach towards marketing is focused on reaching our customers through digital means, our customers are growing and using technology and digital means to communicate.
Q – Where did your organization's funding/capital come from and how did you go about getting it? How did you obtain investors for your venture?
Being in the stone and countertop space for a fair amount of time helped me build relations with like-minded individuals in the industry.
Q – What is the best way to achieve long-term success?
Long-term success is attributed to growth, continuing to set goals, being OK with the idea that those goals and ideas can transform and change along the way, change and growth are a success.
Q – Where do you see yourself and your business in 5 – 10 years?
Continue approaching life, the business, and future projects with the same and hopefully even better positive energy. It's in times like these that a positive mind and always striving for a better future should be something we remind ourselves periodically if we want to reach those 5 to 10-year milestones.
Q – Excluding yours, what company or business do you admire the most?
Cambria always comes to mind, another Minnesota family-owned business and almost considered a heritage brand in the industry at this point.
Q – How important have good employees been to your success?
Extremely important. I would say essential.
Q – How long do you stick with an idea before giving up?
It depends on how outlandish The idea is, but I will always sit on an idea for as long as I need to, sometimes it's a week, sometimes by the next morning I know the answer.
Q – What motivates you?
Above everything else, family.
Q – What are your ideals?
Having integrity and being humble is important.
Q – How do you generate new ideas?
Sometimes ideas come by just having a conversation with people, I always encourage talking and listening to people, you never know what can come out of a conversation.
Q – How do you define success? How do you build a successful customer base?
It really comes down to doing the best possible work inside clients homes, we are very fortunate that many of our clients come as referrals from other happy customers.
Q – What is your favorite aspect of being an entrepreneur?
Being able to bring a unique vision to every project.
Q – What do you feel is the major difference between entrepreneurs and those who work for someone else?
It's a big responsibility, when you're at the forefront you create the framework and it's your vision when you work for someone else your ideas and outlook contribute and at times, have to change or adapt to the vision of Whoever it is that you are working for.
Q – What kind of culture exists in your organization? How did you establish this tone and why did you institute this particular type of culture?
In one word, characterize your life as an entrepreneur.
Q – If you had the chance to start your career over again, what would you do differently?
I would have started much sooner.
Q – How has being an entrepreneur affected your family life?
I think of my journey as an entrepreneur as a family endeavor. Family has been involved in the business since day one.
Q – How did you decide on the location for your business?
We decided to stay in the area that we know best, which has always been Minneapolis, St. Paul, and surrounding suburbs.
Q – Do you believe there is some sort of pattern or formula to becoming a successful entrepreneur?
I don't believe there's a specific formula. Every business is unique so the journey for that business to scale and be successful is unique as well.
Q – How can you prevent mistakes or do damage control?
Mistakes are going to be inevitable, being honest, upfront, and getting the problem solved as quickly as possible, and the less bureaucratic the better.