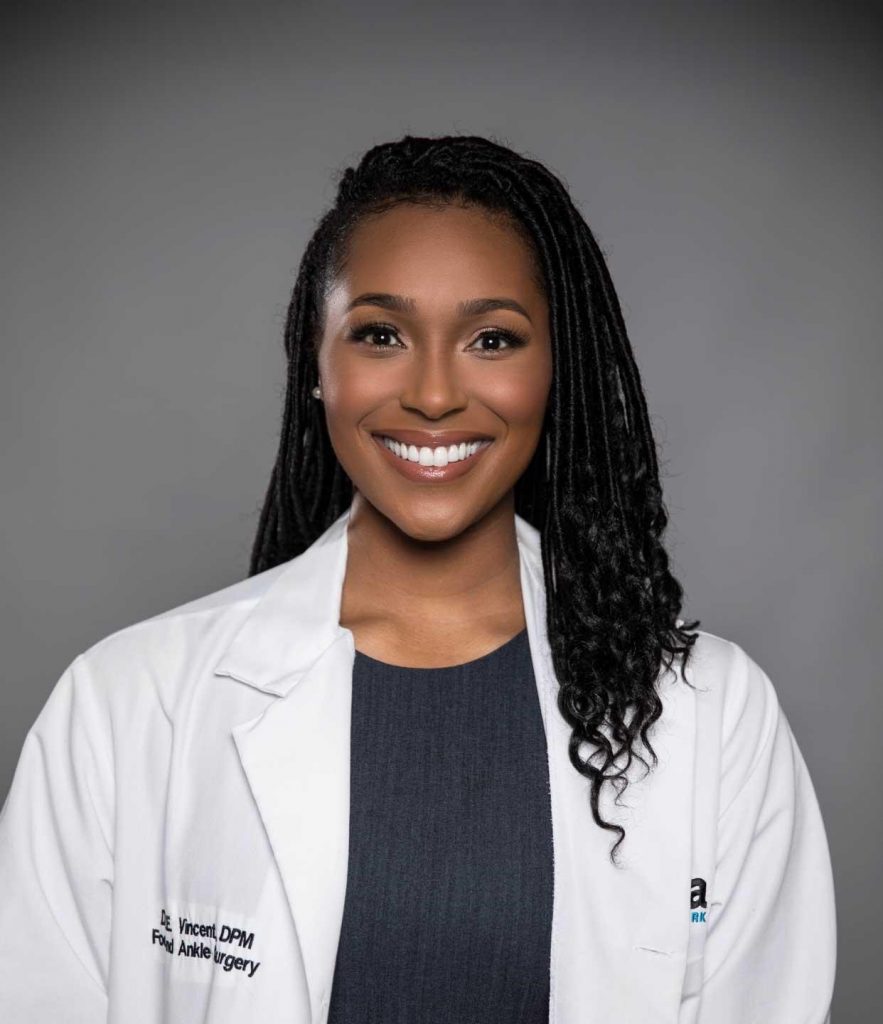 Q. Kindly give our readers an introduction to your business. Please include what your business is all about, in which city you are located and if you have offices in multiple locations/ cities.
A. I am a foot and ankle surgeon who Works in The city of orange and Irvine California
Q. Kindly give us a brief description about yourself (it should include your brief educational or entrepreneurial background and list some of your major achievements).
A. I began my education at Hampton University, where I was a scholarship athlete. When I wasn't studying, I loved being on the volleyball court. From there I went to Philadelphia College of Osteopathic Medicine. Finally, I finished my educational journey at Des Moines University Osteopathic Medical Center One of My biggest achievements Is starring on the TLC show My Feet Are Killing Me, where I have the opportunity to share what podiatry is with the world, and give people hope that their conditions can be treated.
Q. What inspired you to (Become a podiatrist) or (to make significant changes in an existing business)? How did the idea for your business come about?
A. I decided to become a podiatrist because I realize how important our feet are in our everyday lives. The foot Is one of the most overworked and under-appreciated parts of the human body. I get a lot of satisfaction from being able to help those in need.
Q. What three pieces of advice would you give to budding entrepreneurs?
A.
1. The long hours you have to put in can be tiring. Sometimes you can begin to forget what it's all for. To achieve your goals, you have to dream about your future and see the fruits of your labor before they become real.
2. Second, Don't chase the accolades and admiration, chase your dreams, the rest will follow.
3. Lastly, Stay close to your family. Your family will push you to achieve your goals while loving you unconditionally.
Q. What would you say are the top three skills needed to be a successful entrepreneur?
A.
1. The first skill, the one that will get you in the door is to be able to connect with people. Because building relationships is key. Also, being able to connect with people can help you understand the wants and needs of your clients or customers.
2. Next, have a vision for your life. You need an idea of the life you'll live on the other side of the difficulties you're faced with to pull you through when things get difficult
3. Lastly, you have to be receptive to inspiration. Let the people around you inspire you with their strength, their courage, and their passion.
Q. How many hours do you work a day on average?
A. On average I work about nine hours a day.
Q. To what do you most attribute your success?
A. My family has been a huge part of my life. My dad and my brother are also doctors, and having them as a support system has been a huge influence on me.
Q. How do you go about marketing your business? What has been your most successful form of marketing?
A. Being on the show My Feet Are Killing Me has given what I do a lot of exposure and has inspired a lot of people to reach out to me to seek help for the problems with their feet.
Q. What is the best way to achieve long-term success?
A. Love what you do. Find out what gives you the deepest satisfaction and pursue it.
Q. Where do you see yourself and your business in 5 – 10 years?
A. I see myself creating a network of podiatry offices across the nation, in order to give people the help they need by skill podiatrists. Another goal of mine is to have my own talk show where I help edify and contribute to the community.
Q. Excluding yours, what company or business do you admire the most?
A. The company I admire the most is Charity Water. Their mission is to bring clean water to everyone on the planet. That's a message I can get behind and it's a goal that will make the world a better place.
Q. What motivates you?
My motivation comes from the idea that the world can become a brighter place for each individual that comes to me. I can help them feel more secure, confident, and comfortable. And that's what makes the hard work worth it.
Q. How do you define success?
A. Success is freedom. It's getting up every day and being excited about the things to come.
Q. How do you build a successful customer base?
A. By being honest about the service you provide and laying out realistic expectations. Then doing everything in your power to deliver on your promises.
Q. What has been your most satisfying moment in business?
A. Every time I see the transformation In my patient's feelings about themselves, their lives, and their future when they see that they no longer have to carry the burden of insecurity or pain I get a renewed sense of satisfaction. The satisfaction is always unique, because my patients have unique stories and unique feelings regarding their problems. My satisfaction comes from going on the journey with them every time.
Q. In one word, characterize your life as a Podiatrist.
A. fulfilling
Q. Do you believe there is some sort of pattern or formula to becoming a successful podiatrist?
A. Attention to detail and carful concentration.
Q. Who has been your greatest inspiration?
A. My greatest inspiration is my mother. She showed me what being a strong woman looks, and she inspires me every day.
Q. How can you prevent mistakes or do damage control?
A. Attention to detail prevents mistakes, and honesty is the only effective damage control. When you make a mistake, taking full accountability for it. This allows you to move forward. Instead of assigning blame, the people around you focus on finding the solution to the problem.
Q. What are your hobbies? What do you do in your non-work time?
A. I love anything active. Yoga, Exercise, and anything else to keep my mind and body healthy
Q. What makes you happy?
A. What makes me happy is being around happy people. Joy is infectious. Whenever I cause a smile, I earn a smile.
Q. What sacrifices have you had to make to be a successful entrepreneur?
A. Medical school is difficult. Sometimes you have to sacrifice doing all the fun things your friends get to do. Making responsible decisions in life often means your passing on something that would be a lot more fun in the short term. To be successful you have to make that decision over and over again.