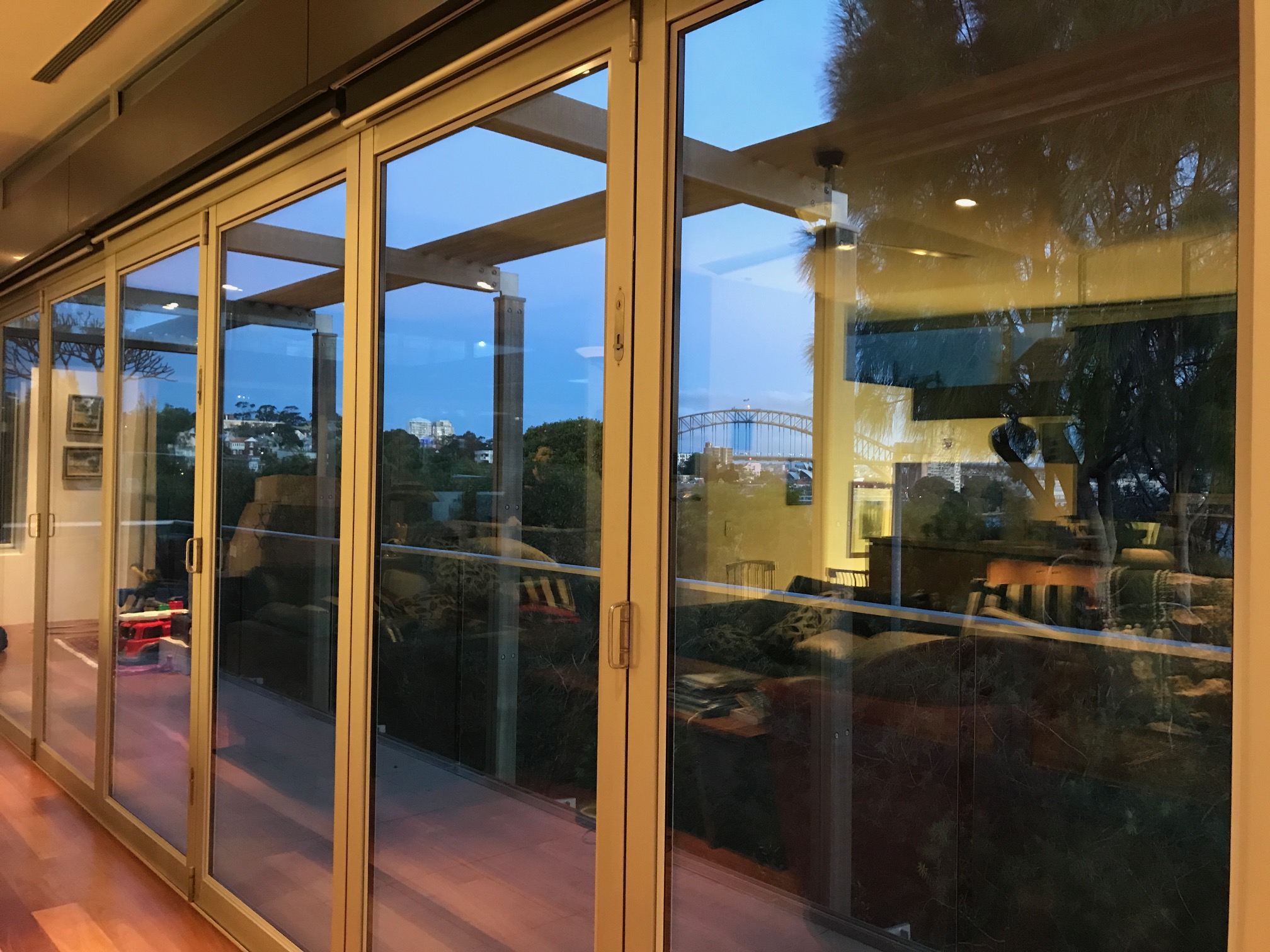 Q 1. Kindly give our readers an introduction to your business. Please include what your business is all about, in which city you are located and if you have offices in multiple locations/ cities.
Ans: Twinglaze is a Melbourne based company that retrofits Double Glazing into existing window and door frames. Therefore, making it a more cost-effective solution whilst still provide both noise reduction and temperature control associated with Double Glazing.
Q 2. Kindly give us a brief description about yourself (it should include your brief educational or entrepreneurial background and list some of your major achievements).
Ans: My background is predominantly in the field of sales, from Electricity and Gas, to Insulation and Solar. Having been involved in both face to face as well as telephone sales, I'd like to think that I understand my customer's needs, and how to meet them successfully whilst growing our business at the same time.
Q 3. What inspired you to (start a new business venture) or (to make significant changes in an existing business)? How did the idea for your business come about?
Ans: Twinglaze is a product that has been largely underutilized up until now, especially in the commercial sector, I'm inspired to promote and showcase the amazing Twinglaze product, across the board for the value that it can add to your home or your business with a minimal fuss and outlay.
Q 4. What three pieces of advice would you give to budding entrepreneurs?
Ans: 1. Do your research and know your market. 2. Promote your product to the right audience and follow this up with marketing across all available platforms. 3. Believe in the product that you sell, as this is noticeable both face to face with customers, but also over the phone.
Q 5. What would you say are the top three skills needed to be a successful entrepreneur?
Ans: 1. Focusing on the task at hand, and making sure you follow through with your actions. 2. Finding and learning to manage the right people for your business, creating a team environment where everyone is valued for their imput.3. Self-reliance: as you need to be resourceful enough to depend on yourself.
Q 6. How many hours do you work a day on average?
Ans: normally 9-10 depending on what needs to be done for the day, it balances itself out over a whole week.
Q 7. To what do you most attribute your success?
Ans: my ability to look at everything as a bigger picture, and my determination to see Twinglaze succeed in becoming the go to business for retro fitting of Double Glazing.
Q 8. How do you go about marketing your business? What has been your most successful form of marketing?
Ans: currently our marketing relies mainly on our website, SEO and AdWords, as well as organic traffic. However, in the next 2 months I will be concentrating more on social media (Facebook, Instagram, Snapchat, Twitter) as this is a large marketing tool that I know I have not utilized to its full extent.
Q 9. Where did your organizations funding/capital come from and how did you go about getting it? How did you obtain investors for your venture?
Ans: Mainly partnership contributions. No investors.
Q 10. What is the best way to achieve long-term success?
Ans: To have a set plan in place initially, but always be open to change this plan depending on how the company is performing.
Q 11. Where you see yourself and your business in 5 – 10 years?
Ans: Twinglaze will be a national company, with not only accredited agents in each state, but also a manufacturing base in each state as well.
Q 12. Excluding yours, what company or business do you admire the most?
Ans: I admire Google, not only for their business model, but also the way that they treat their staff and they way that they all collaborate to get to a common goal.
Q 13. How important have good employees been to your success?
Ans: Great employees are always an asset to any business, not just ours.
Q 14. How long do you stick with an idea before giving up?
Ans: I will stick with an idea, until a better one becomes available or until it's proven to be the wrong idea.
Q 15. What motivates you?
Ans: being busy is a real motivator for me, as is working with a great team for a company who cares about you.
Q 16. How do you generate new ideas?
Ans: They either come up while I'm working on something, or they've been brought up during group discussions.
Q 17. How do you define success?
Ans: 1. The steady growth of the business. 2. Reaching all our set goals within the set timeframe. 3. Personal growth in both leadership and responsibility. 4. Financially.
Q 18. How do you build a successful customer base?
Ans: I honestly believe that word of mouth is the best way to build a successful customer base, as well as testimonials and reviews from our customers.
Q 19. What is your favorite aspect of being an entrepreneur?
Ans: Being my own boss
Q 20. What has been your most satisfying moment in business?
Ans: watching the business grow, and moving from strength to strength in the industry
Q 21. What do you feel is the major difference between entrepreneurs and those who work for someone else?
Ans: the joys of being your own boss, and having the freedom to make your own choices.
Q 22. What kind of culture exists in your organization? How did you establish this tone and why did you institute this particular type of culture?
Ans: The culture within Twinglaze is a relaxed but business-like atmosphere. It's more like being part of a large family, whilst still having the business-like tone.
Q 23. In one word, characterize your life as an entrepreneur.
Ans: Satisfying
Q 24. If you had the chance to start your career over again, what would you do differently?
Ans: I'm very content with where I am in my business life, and I could not imagine starting my career again.
Q 25. How has being an entrepreneur affected your family life?
Ans: If I manage the business / family life aspect of my job, everything seems to balance quite well.
Q 26. What is your greatest fear, and how do you manage fear?
Ans: I honestly don't have any fears, as deal with everything when it comes up.
Q 27. How did you decide on the location for your business?
Ans: All the partners live on this side of town therefore Craigieburn was the best location for our Head Office.
Q 26. Do you believe there is some sort of pattern or formula to becoming a successful entrepreneur?
Ans: NO, just hard work and perseverance.
Q 27. If you could talk to one person from history, who would it be and why?
Ans: Albert Einstein, because he was a man with a vision who dared to dream and made his dreams a reality.
Q 28. Who has been your greatest inspiration?
Ans: My Boss
Q 29. What book has inspired you the most? (OR what is your favorite book?)
Ans: Star Trek, as there are no limitations to what is achievable
Q 30. What are some of the biggest mistakes you've made?
Ans: Choosing the wrong companies to work for, mainly for their treatment of staff or their lack of direction.
Q 31. How can you prevent mistakes or do damage control?
Ans: by always successfully communicating with all members of staff, and following up on these mistakes until they have been corrected, and new quality control or other measures have been put in place.
Q 32. What are your hobbies? What do you do in your non-work time?
Ans: single action western action shooting, reading and watching my favorite tv shows, as well as spending time with my fur babies.
Q 33. What makes you happy?
Ans: being alive
Q 34. What sacrifices have you had to make to be a successful entrepreneur?
Ans: we all make sacrifices in life, so I don't believe this is just something that relates to being successful.
Q 35. If you were conducting this interview, what question would you ask?
Ans: are you happy with the direction of your business, if yes why? And if no – what would you change?
Company detail :
Title                   Twin Glaze
Address             40 Rushwood Drive
City                   Craigieburn
State                  Victoria
Zip Code           3064
Tel No              1300 766 743