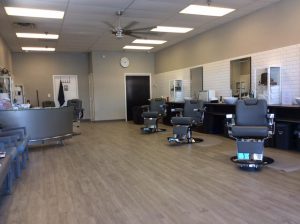 Question : Kindly give our readers an introduction to your business. Please include what your business is all about, in which city you are located and if you have offices in multiple locations/ cities.
Answer : Shape and Shave is a full service men's Barber Shop located in Woodstock Georgia, a northern suburb of Atlanta.  Our experienced barbers are proficient in almost all cut styles, both Traditional and modern fade-downs, as well as beard trims and straight razor face and head shaves.  We can handle all hair types and even do custom color blending to make men look younger as their hair begins to turn grey.
Question : Kindly give us a brief description about yourself (it should include your brief educational or entrepreneurial background and list some of your major achievements).
Answer : I am both college educated and a licensed Master Barber with over fifteen years' experience practicing as a Master Barber before starting my own shop.
Question : What inspired you to (start a new business venture) or (to make significant changes in an existing business)? How did the idea for your business come about?
Answer : I saw a need in the northern suburbs of Atlanta for a high end, full service Barber Shop to serve clients' needs that are not being met by existing shops in the area.
Question : What three pieces of advice would you give to budding entrepreneurs?
Answer : Start with more than adequate funding and experience. Expect the unexpected in finding and building out your location; be ready to change gears and/or react quickly to new developments. Build staff in line with growth of the business:  If you staff up too quickly before customers arrive, you will lose good workers.  If customers arrive and you lack the staff, you will have waiting lines and people will leave.

Question : What would you say are the top three skills needed to be a successful entrepreneur?
Answer : Tenacity, passion for your trade, and thorough planning.
Question : How many hours do you work a day on average?
Answer : 10 hours per work day in the shop plus about a half day on weekends to clean and provision.
Question : To what do you most attribute your success?
Answer : Support from my family.
Question : How do you go about marketing your business? What has been your most successful form of marketing?
Answer : On line presence via Google search with many favorable customer ratings plus local print media ads and direct mail coupons.
Question : Where did your organizations funding/capital come from and how did you go about getting it? How did you obtain investors for your venture?
Answer : Family support and my own savings.
Question : What is the best way to achieve long-term success?
Answer : Tenacity and a thorough, well thought out plan to grow the business at a steady pace.
Question : Where you see yourself and your business in 5 – 10 years?
Answer : Business volume at this location should more than triple from its current, breakeven level.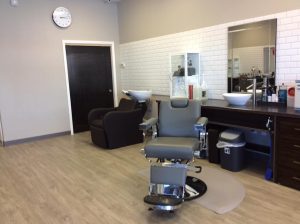 Question : Excluding yours, what company or business do you admire the most?
Answer : Charitable organizations like the Red Cross, Boy and Girl Scouts, etc. that make a positive contribution to their community and society in general.
Question : How important have good employees been to your success?
Answer : Our hiring standards are high and good, reliable employees are hard to find for a startup in our industry.  We've been lucky to have some very good people join us.
Question : How long do you stick with an idea before giving up?
Answer : In marketing the business, you have to try a lot of different things and see what works.  Dump what doesn't work quickly and add to those that work for you.
Question : What motivates you?
Answer : We like to think of our clients and workers as members of our extended family.  We strive to have a happy family that can work through any temporary difficulties.
Question : What are your ideals?
Answer : Great customer service, which should result in high retention rate.  Also, trusting friendly relations with barbers who work in our shop.
Question : How do you generate new ideas?
Answer : Brainstorming with independent advisors from a local university and others with extensive business experience.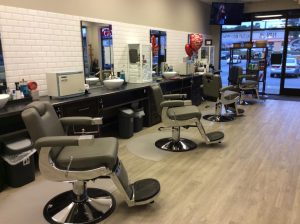 Question : How do you define success?
Answer : Happy, repeat customers who refer their friends.
Question : How do you build a successful customer base?
Answer : We take our time to do the job right for each and every client.  We want them to look and feel good about their looks when they leave the shop.
Question : What is your favorite aspect of being an entrepreneur?
Answer : I like the feeling of being my own boss, free to make my own decisions about the business and move forward without having to "sell" others on the program.
Question : What do you feel is the major difference between entrepreneurs and those who work for someone else?
Answer : Entrepreneurs are self-starters driven to excel in their own way and are willing to take calculated risks.
Question : What kind of culture exists in your organization? How did you establish this tone and why did you institute this particular type of culture?
Answer : We like to think of our barbers and our clients as part of our extended family. Clients trust us to help them meet appearance goals. Everyone working in the shop is a part of the team and should help out others as needed. There's not much room for big egos on our team.
Question : In one word, characterize your life as an entrepreneur.
Answer : Busy.
Company name: Shape and Shave Barber Shop
First Name: Marie
Last Name: Smith
Address: 9020 Hwy 92
City: Woodstock
State: GA
Zip Code: 30189
Tel No: 404 290 9267
E-mail Id: shapeandshave@gmail.com
Office Timings: Tue – Friday 10:00AM-7:00PM
Sat – 9:00AM -:5:00PM
Sun – Closed
Mon – Closed
Payment Types: Visa, MC, American Express, Discover, Cash, Check, Gift Card
Save
Save