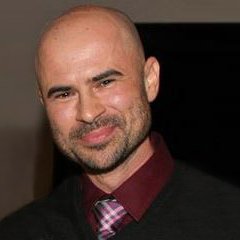 Q. Kindly give our readers an introduction to your business. Please include what your business is all about, in which city you are located and if you have offices in multiple locations/ cities.
A. We are a distinguished group of passionate, creative marketers who desire to make the internet a better place. This vision was developed after years as colleagues and friends at a notable Inc. 500 digital agency…. With a growing desire to "spread our wings", we decided to step out of our comfort zone and set a new course into the rapidly evolving world of Internet Marketing. Although it was a big step, we knew that with our combined passion and drive, great things were on the horizon. While most companies feared the dramatic changes that Google had implemented over the past four years, we saw it as an amazing opportunity for those who follow the core principles of righteous digital marketing. One of our key offerings is our review management package. It is specially designed to help your company successfully tackle old negative online reviews, plus monitor and collect new reviews to share with the world. We are a Los Angeles based company we service clients across the United States.
Q. Kindly give us a brief description about yourself (it should include your brief educational or entrepreneurial background and list some of your major achievements).
A. I have a Bachelor of Science degree in Political Science from the University of Nebraska.  Upon graduating I gravitated towards sales as I came to realize that sales people represented the entrepreneurial side of any business. Initially I worked for a publically traded company called MidAmerica Energy. I primarily sold low voltage wiring applications such as cctv, access control systems, audio visual systems etc. I became a top sales person in my company and was tasked to open a brand new office in a major market in the Midwest. As the GM of the new branch we achieved profitability within six months approximately one full year prior to our business plan expectations.  I decided to test my skills by moving to a larger market and an even more competitive environment and set up an agency in the Commercial Real Estate industry in Los Angeles. Initially I traded in multi-family housing, later I became involved in land acquisition for the purpose of condominium and retail development. During this period I facilitated over 100 million dollars in real estate transactions. One of the reasons I was a top performer in my field is my ability to aggressively market my real estate listings and my personal brand.  By being hands on I became familiar with digital marketing and online branding and I realized I had seen the next big thing in business.
Q. What inspired you to (start a new business venture) or (to make significant changes in an existing business)? How did the idea for your business come about?
A. My partners and I were working in Digital Marketing, primarily successfully driving traffic to business websites. Our clients started to suffer because even though we were providing them with the most traffic they had ever experienced on their website, their conversion rates started dropping.  As online reputation and customer feedback started to evolve beyond just the hospitality industry, we found there was a big awareness gap.  Most business owners did not realize that their customers were making buying decisions based on online reviews. Those who did realize it were largely ineffectual in taking steps that could impact a positive change.  The lack of conversions definitely negatively affected our return on investment proposal to our clients. We realized that there was an emerging need.
Q. What three pieces of advice would you give to budding entrepreneurs?
A. Be a problem solver first.  If you can provide a solution for a need, all of the other elements; finance, clients, branding, etc. become achievable possibilities. In order to be a problem solver you must understand the problem, therefore you must understand how to listen.  I try to use my arrogance to keep my self-doubt from deterring me and I use my self-doubt to keep my arrogance from blinding me.
Q. What would you say are the top three skills needed to be a successful entrepreneur?
A. Recognizing Value, Communication, Overcoming Obstacles / Objections
Q. How many hours do you work a day on average?
A. 10 to 12
Q. To what do you most attribute your success?
A. Bringing value to my clients.
Q. How do you go about marketing your business? What has been your most successful form of marketing?
A. Digital Marketing, SEO, PPC, Social Media, Online Brand Reputation
Q. Where did your organizations funding/capital come from and how did you go about getting it? How did you obtain investors for your venture?
A. My partners and I put up the capital.  We were all very successful in our previous endeavors and decided to make the highest probability investment possible with our money, we bet on ourselves and our vision. Too often, especially in the digital space, there is limited or no accountability between management and investment.  Management has no equity risk to failure and the investor has no operating control or insight. The system is therefore set up for inefficiencies that might potentially cause an inferior client experience. We are held accountable by our clients and by necessity we must find the best employees and best products to support our client base.  As owners and operators we fully understand the pressure our clients face to survive and thrive in highly competitive environments.
Q. What is the best way to achieve long-term success?
A. Keep bringing value to clients. My clients increase their traffic and conversions because our products and services bring them market advantages.  Valuable solutions will always keep you in the game.
Q. Where you see yourself and your business in 5 – 10 years?
A. Bringing value to my clients in the digital space. All be it redundant, one reason we became involved with digital marketing is the every expanding innovative ideas.  New trends like increased use of mobile devices and virtual reality platforms create potentially new first to market opportunities.  We plan on helping our clients harness future opportunities to create revenue.
Q. Excluding yours, what company or business do you admire the most?
A. Sales Force, I've watched this company grow over the years and admired how they are always looking for innovations to help their clients grow business. They have a sterling brand and therefore work in just about every vertical that requires customer management software.  We rely on their platform to help our staff perform at highest best use.
Q. How important have good employees been to your success?
A. Paramount to our success. These are the people who we have elected to help create value for our clients.  The culture here is very clear, we are in a business partnership with the people who we work with and with those for whom we work. Common interests create healthy business relationships.   Everyone here has an understanding that their personal and professional interests are best served by advancing the interests of our clients.
Q. How long do you stick with an idea before giving up?
A. As long as it takes and as quickly as I can.  No hard fast rules here different ideas require different levels of consideration.
Q. What motivates you?
A. Not to be cliché here but indeed most clichés apply. Starting with family and building a future for my children. Taking pride in the fact that our team helps other businesses achieve their goal. Competing and winning new clients.
Q. What is your favorite aspect of being an entrepreneur?
A. Your success and failures are largely under your own control. If stay informed diligent and resilient you probabilities for success should be higher than for failure.
Q. What has been your most satisfying moment in business?
A. Creating Dymic Digital with my business partners
Q. What kind of culture exists in your organization? How did you establish this tone and why did you institute this particular type of culture?
A. In one word, characterize your life as an entrepreneur.