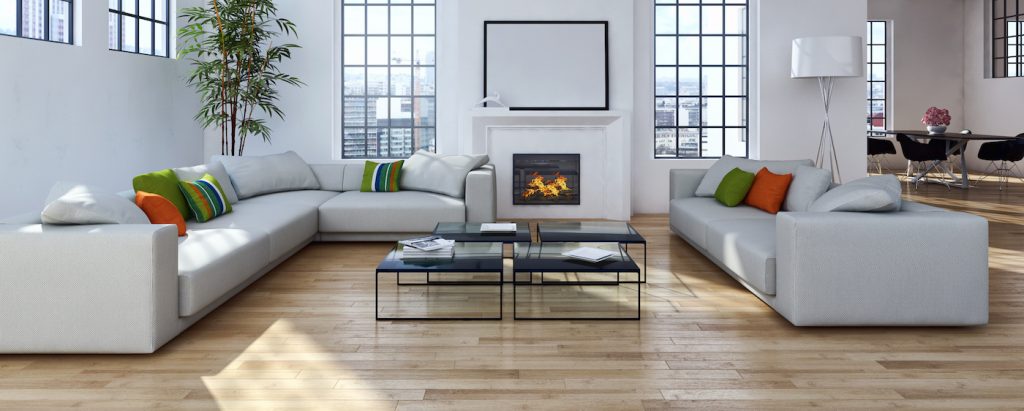 In order for your interview to be posted on Magazine/News Placement Sites, kindly answer the mandatory questions listed below. We would also suggest answering the "Recommended" ones though. Please understand the more questions you answer, the better your interview will look. If you want your business to be successful, you will have to be prepared to be interviewed by serious newspapers and magazines. So consider this as a Media training exercise. The list of questions we are asking are the ones most Public Relations company uses to prepare you before scheduling an interview.
Please try and be honest and avoid "cliché" answers.
Also, make sure to send in a high resolution photo (preferably headshot) with this interview. If you can send additional photos (of your company) it will help. You can also send a video of your company with the interview. Please understand that the more information you send, the better your interview will stand out from others.
Please note we reserve the final right on selecting which answers to publish as well as story angles to use. If you want to preview the interview before we post it, kindly let us know.
Mandatory Questions –
Q1 : Kindly give our readers an introduction to your business. Please include what your business is all about, in which city you are located and if you have offices in multiple locations/cities.
Ans : GPW Flooring is owned and operated by a third generation flooring installer. As the business name suggests we supply and install flooring products, including but not limited to, carpet, vinyl and laminate. Our business caters to Perth, WA and we specialise in both residential and commercial applications. At GPW Flooring we create a stress free flooring experience. We meet with our clients to discuss their requirements. Our relaxed sales approach provides the information required to help our clients select the right flooring solution for them. We believe giving that extra time to our clients enhances the whole customer experience. Our stringent selection process for our products and installers ensures quality assurance of the highest standard. At GPW Flooring we pride ourselves at being with our clients every step of the way.
Q2: Kindly give us a brief description about yourself (it should include your brief educational or entrepreneurial background and list some of your major achievements).
Ans : My name is Gary Wilson. I am 34 years old, married with two boys. I graduated from Haileybuy College in 2000, deferred from university studies much to my parents dismay. I worked in odd jobs of retail , warehousing and sales for a number of years never really finding my calling until I crossed paths with the flooring industry. Having witnessed my parents operate multiple businesses across varying industries I have never been afraid to take a risk. GPW Flooring was born.
Q3 : What inspired you to (start a new business venture) or (to make significant changes in an existing business)? How did the idea for your business come about?
Ans : Over the years, working for flooring businesses, I have gained an insider knowledge of the 'goings on' within the industry. I have seen products selected to sell based purely on profit margin without the slightest thought to whether it can be installed to Australian standards. 'The slap it down and deal with the problems later mentality.' I have seen countless sales people flying by the seat of their pants promising the world to the customer without even a basic understanding of the installation process. Forced sales tactics…get the customers signature or get thrown out of their house is what most sales people have been trained to do at some point or another, and unfortunately many a customer has had to endure. Product swapping has been known to occur, a similar but sometimes considerably cheaper product is swapped, unbeknown to the customer, to increase the profit margin. Joins are regularly added to jobs so as to supply less product than the customer has actually purchased. Flooring companies even employ more installers to drive the installation rate down for a higher profit. And the list goes on…I have personally witnessed all of these practices plus more. I find them immoral. They are not and will never be any part of GPW Flooring. I operate a moral and honest business for the betterment of my customers experience and livelihood of my installers.
Q4 : What three pieces of advice would you give to budding entrepreneurs?
Ans : Understand your industry, what your customer wants and don't be afraid to outsource (you cant do everything yourself).
Q5 : What would you say are the top three skills needed to be a successful entrepreneur?
Ans : Time management, being proactive, and willing to change.
Q6 : How many hours do you work a day on average?
Ans : Too many, lol. What I need to provide the service my customers require. Generally 10-12 hours a day, 5-6 days a week.
Q7 : To what do you most attribute your success?
Ans : Not being afraid of hard work and being able to pull myself out of a 'funk' when I am a bit down.
Q8 : How do you go about marketing your business? What has been your most successful form of marketing?
Ans : Brochures, leaflets, catalogues, social media, SEO. Referrals.
Q9 : Where did your organizations funding/capital come from and how did you go about getting it? How did you obtain investors for your venture?
Ans : Self funded from hard work. 16 hour days, 6-7 days a week used to be my norm.
Q10 : What is the best way to achieve long-term success?
Ans : Constantly remind yourself of your dreams and keep striving towards them.
Q11 : Where you see yourself and your business in 5 – 10 years?
Ans : In 5 years I would like multiple warehouses in WA and a large online presence including an e-commerce website. In 10 years I would like GPW Flooring to be in every major city in Australia.
Q12 : Excluding yours, what company or business do you admire the most?
Ans : None in particular off the top of my head. But I admire any business owner that has built their company from the ground up like me.
Recommended Questions –
Q1 : How important have good employees been to your success?
Ans : Good employees are the backbone to any business. It is almost detrimental for success. Having an employee who is able to 'hold down the fort' so to speak while I am absent is absolutely invaluable.
Q2 : How long do you stick with an idea before giving up?
Ans : Any new idea needs to have a due diligence process undertaken on it. Throughout this process it will be determined the approx. length of time to see a particular result. If this result does not occur in the allocated time frame, the idea must be re-evaluated. For me, it dpends on the cost and how much I want the idea to work. I do not like 'what if's' so I will try every possible scenario before putting a feasible idea to bed.
Q3 : What motivates you?
Ans : I want to provide my kids, and one day grandchildren, with more opportunities and as little stress as is possible throughout their lives. Also a comfortable retirement for my wife and I would be nice.
Q4 : What are your ideals?
Ans : What you give you will receive.
How you treat others is how you will be treated.
Be honest, reliable, and keep your word.
Q5 : How do you generate new ideas?
Ans : If you have to force an idea its probably not meant to be. Ideas will simply appear when you least expect them.
Q6 : How do you define success?
Ans : I believe success is growth. It can be small like finishing my days to do list or large such as hitting a business target. Success can also come in different forms. If I have to put a smile on my wife / kids faces I have succeeded in making their day better.
Q7 : How do you build a successful customer base?
Ans : Customer satisfaction is the key. Providing a great service. Being honest and transparent. Follow through with what you say. Good communication. If an end result is unrealistic then say it is. If you promise what you cant deliver then all parties will be disappointed in the end.
Q8 : What is your favorite aspect of being an entrepreneur?
Ans : Watching my business grow. Seeing my dream becoming a reality.
Q9 : What has been your most satisfying moment in business?
Ans : Still to this day is taking on a new client. I know that client will be taken care of and not have any dramas. The type of dramas that I have seen time and time again happen with other companies.
Q10 : What do you feel is the major difference between entrepreneurs and those who work for someone else?
Ans : Motivation / Drive
Q11 : What kind of culture exists in your organization? How did you establish this tone and why did you institute this particular type of culture?
Ans : Positive, friendly and caring. By hiring like minded people and moving on those that do not fit.
Q12 : In one word, characterize your life as an entrepreneur.
Ans : Mine.
Optional Questions –
Q1 : If you had the chance to start your career over again, what would you do differently?
Ans : Believed in myself earlier on and taken those risks sooner, as I was ready but just held myself back.
Q2 : How has being an entrepreneur affected your family life?
Ans : It's not a 9-5, you cant just switch of when you get home. So family time is reduced and sacrifices are made.
Q3 : What is your greatest fear, and how do you manage fear?
Ans : Failure. Just go for it, don't give my mind to think "What If?".
Q4 : How did you decide on the location for your business?
Ans : I live in Perth, Western Australia.
Q5 : Do you believe there is some sort of pattern or formula to becoming a successful entrepreneur?
Ans : The fundamentals are the same, however, it comes down to how much you want it and your ability to adapt to change.
Q6 : What book has inspired you the most? (OR what is your favorite book?)
Ans : Rich Dad, Poor Dad.
Q7 : What are some of the biggest mistakes you've made?
Ans : Too much procrastination.
Q8 : How can you prevent mistakes or do damage control?
Ans : Due diligence, regular evaluations. Have strategies in place for as many scenarios as possible.
Q9 : What are your hobbies? What do you do in your non-work time?
Ans : No time for hobbies. I live through my kids.
Q10 : What makes you happy?
Ans : Family.
Q11 : What sacrifices have you had to make to be a successful entrepreneur?
Ans : Too big of a list. Family Time is probably the most important sacrifice that I have had to make.
Contact Details :
Company Name : GPW Flooring
Address : 26 Lockerbie Turn, Butler, Western Australia, 6036
Tel No : 0432190822
Email Id : sales@gpwflooring.com.au
Url : http://gpwflooring.com.au/