Question : Kindly give our readers an introduction to your business. Please include what your business is all about, in which city you are located and if you have offices in multiple locations/ cities.
Answer : My name is Asma Rehman and I'm a Licensed Professional Counselor and Certified Grief Recovery Specialist. I own Grief Recovery Center, a private outpatient, mental health and counseling group practice located in Houston, Texas. Grief Recovery Center consist of five licensed therapists. The center provides services to children, adults, families and couples. We specialize in grief and loss, however, we also help clients with other concerns including: depression, anxiety, stress management, family/relationship conflicts, adjusting to difficult life changes and so on. I maintain a small caseload for myself and manage the group practice.
Question : Kindly give us a brief description about yourself (it should include your brief educational or entrepreneurial background and list some of your major achievements).
Answer : Majority of my life has been spent in Dallas, Texas.  Following high school, I continued my education at The University of Texas at Austin. As a proud longhorn, I pursued my Bachelor of Arts degree in psychology. During my last year at UT, I studied abroad in London, England. That's when I discovered my passion for living in a fast paced, multicultural and diverse city. I moved to Houston, Texas to obtain my Master's in Counseling. Upon completing my master's degree, I built my clinical experience at psychiatric hospitals. After a few years of solid experience under my belt, I took the leap to open up my own private practice. In 2016, I expanded my solo practice to a group practice, to offer services to a wider range of clients.
Question : What inspired you to (start a new business venture) or (to make significant changes in an existing business)? How did the idea for your business come about?
Answer : There were many driving forces that inspired me to open my own practice: freedom, flexibility and like most entrepreneurs, more money. It was difficult to reach my goals working for others. Plus I knew working at psychiatric hospitals is not something I wanted to do long-term. I spoke to different therapists in private practice and the more conversations I had with each one, the more motivated I became about being my own boss. I ordered "Private Practice Made Simple: Everything You Need to Know to Set Up and Manage a Successful Mental Health Practice" by Dr. Randy Paterson. I glued myself to the book, took all the necessary steps, and opened doors within four months. Expanding to a group practice occurred when counseling requests for children and couples became frequent. Instead of referring those clients to other practices, I brought on therapists that worked with those populations instead.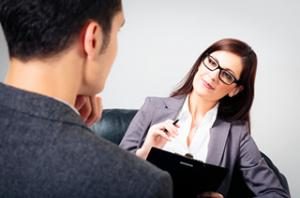 Question : What three pieces of advice would you give to budding entrepreneurs?
Answer : Talk to different business owners, be willing to take risks, and remain patient.
Question : What would you say are the top three skills needed to be a successful entrepreneur?
Answer : Having discipline, cultivating teamwork and being organized.
Question : How many hours do you work a day on average?
Answer : About 7 hours.
Question : To what do you most attribute your success?
Answer : Having fear but still taking risks has played an important role in my success. Before opening up my practice, I was full of anxiety, excitement and fear. I was doing something I had never done before, questioned if I was doing it right and worried if I would be successful or not. But, I still took the actions anyway. I did not let fear be the controlling factor in my career.
Question : How do you go about marketing your business? What has been your most successful form of marketing?
Answer : I market my practice in many ways: attending networking meetings, delivering presentations to the community, utilizing social media, and online marketing. The most successful form of marketing for my practice has been online marketing. Due to the nature of the business, most clients are searching online for a therapist. The bulk of my marketing efforts are put towards optimizing my website and being part of therapist directories.
Question : Where did your organizations funding/capital come from and how did you go about getting it? How did you obtain investors for your venture?
Answer : Funding came from a combination of my personal savings and from generous family members. My father and brother are both entrepreneurs, therefore, they highly value being a business owner. I am grateful for their support and knowledge.
Question : What is the best way to achieve long-term success?
Answer : Once you meet the initial goal you set, it's not over. Keep setting new goals and aspirations. Strive to find improvements and continue to take your business to new places. There is a lot of trial and error in being an entrepreneur. Some of the risks you take will be the best decisions you've ever made and some of the risks will be learning lessons. They both come with long-term success.
Question : Where you see yourself and your business in 5 – 10 years?
Answer : Five to ten years from now, I plan to expand my group practice to add more therapists and other types of providers including psychologists and psychiatrists. The idea is to create a "one stop shop" so our clients are getting their needs met all in one place.
Question : Excluding yours, what company or business do you admire the most?
Answer : Chick-Fil-A. Friendly workers, orders taken quickly, food delivered to the table, extra perks offered without charge and free food promos. I also admire their family theme nights and being closed on Sundays dedicated to worship. Chick-Fil-A goes above and beyond to be one of the best fast food chain companies due to their values, customer service and delicious food.
Question : How important have good employees been to your success?
Answer : You can't get to the top alone. I owe a lot of the business' success to the great therapists part of Grief Recovery Center.  We all work as a team and bounce ideas off one another. I like to create an environment in which the therapists feel welcomed to share their ideas, challenges and accomplishments. I value each therapist and couldn't have reached my goals of expanding to a group practice without them.
Question : What motivates you?
Answer : I like this question because I reflect on my level of motivation before I opened up my practice to my level of motivation today. My practice is what motivates me. There are so many ins and outs when running a group practice – scheduling, budgeting, hiring, firing, managing team members, making decisions and so on. There is a lot that goes into it, but I love each and every aspect. I have never been as passionate about my career as I am today.
Question : What is your favorite aspect of being an entrepreneur?
Answer : Control. I control the number of clients I want to see in a given day, my schedule, my ideal client, my dress code, making clinical judgments, the operations of the practice and so on. Having total control over my work life is one of the best aspects of being an entrepreneur.
Question : What has been your most satisfying moment in business?
Answer : One of the most satisfying moments in business is when I realized my weekly income from my practice had become what my bi-weekly income use to be, working for others. That single moment confirmed that all the hard work I put into building my practice was in fact worth it.
Question : What do you feel is the major difference between entrepreneurs and those who work for someone else?
Answer : Mindset. As entrepreneurs, we constantly focus on ways the business can flourish and we are passionate about all types of success within the business. We often think about how the business can improve, as a whole. When you work for someone else, the mindset is often "How can I succeed?" vs "How can the business succeed?"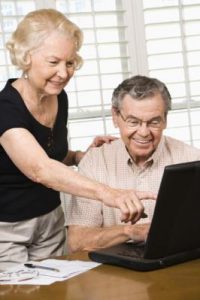 Question : In one word, characterize your life as an entrepreneur.
Answer : Fulfilling.
Question : Who has been your greatest inspiration?
Answer : My brother has been my greatest inspiration. He is the owner of Primera Auto Insurance in San Antonio, Texas. With over 30 employees and 11 locations, he continues to display perseverance and success. I am grateful to be able to consult with him and I trust his expertise. What I admire most about him is he is always looking for ways to take his business to the next level. He is full of great ideas!
Question : What are your hobbies? What do you do in your non-work time?
Answer : In my non-work time, I enjoy cooking, exercising, reading, spending time with my family, and traveling. I am a big advocate for self-care and I strive for balance in my everyday life. As an entrepreneur, the work can be non-stop. But, it doesn't have to be. That's why discipline and time management are super important for any business owner.
Question : What makes you happy?
Answer : At the top of my list is spending time with my family. Because I don't see them as often as I would like due to the distance, it makes me happy seeing them and I cherish the valuable time together. Right below family time is traveling. I've always enjoyed visiting new cities and learning about different cultures. I believe personal growth occurs when you step outside your comfort zone.
Question : What sacrifices have you had to make to be a successful entrepreneur?
Answer : When I began my journey as an entrepreneur, I had to maintain employment at agencies while building my practice to keep a steady income. That was extremely tough as I was working 50+ hours a week, juggling working at the agencies and seeing my own clients. Many aspects of my life were effected: my social life, nutrition, exercise, hobbies and time spent with family. It was a difficult transition, but, I always kept the end goal in mind and pushed through so that one day I would be on the other side. When I felt comfortable with the income being generated at my practice, I resigned from agency work and slowly regulated my life again. That year and a half was one of the most stressful times of my life, but I never look back.
Save