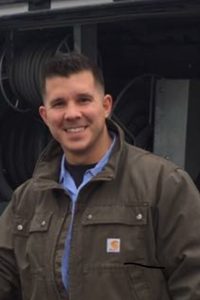 Q: Kindly give our readers an introduction to your business. Please include what your business is all about, in which city you are located and if you have offices in multiple locations/ cities.
A: Cleanworks, Inc. is your one stop shop for all your restoration and cleaning needs. We are trusted, licensed and insured restoration and cleaning company. We provide water damage restoration, fire damage, smoke and soot damage restoration services. We also provide mold removal and remediation services. We are available 24/7. We also provide cleaning services like carpet, floor and upholstery cleaning. We serve Cranston RI and surrounding.
Q: What inspired you to (start a new business venture) or (to make significant changes in an existing business)? How did the idea for your business come about?
A: I've always had a desire to be a business owner. I've always been an independent person by nature, so building my own business has always been at the forefront. I've not been afraid to take calculated risks. I believe that no risk equals no reward. I have worked very hard to build up what we currently have. Along the way, I've adopted a culture of continuous improvement and learning. I try to learn something new every day to apply to the business or my personal life.
Q: What three pieces of advice would you give to budding entrepreneurs?
A. 1. Don't be afraid to take risks – regrets aren't fun to deal with
2. Focus on your reputation, its more valuable than money
3. Be honest with people
Q: What would you say are the top three skills needed to be a successful entrepreneur?
A. 1. A successful entrepreneur is a great salesman. Selling yourself and what makes you different is critical
2. Developing people and creating a vision
3. Building consistent and repeatable business processes
Q: To what do you most attribute your success?
A: I feel my ability to adjust and deal with change. In the customer service industry you have to be prepared for anything, at any given time. You have to think on your feet and be able to effectively solve problems on the fly. Along with that, I feel we are always changing and adjusting how we operated our business for the better every day.
Q: How do you go about marketing your business? What has been your most successful form of marketing?
A: We are focused on client relationships so our #1 marketing tool is the quality of our work and delivering a great experience every time. This translates into referrals and repeat customers.
Q: What is the best way to achieve long-term success?
A: This is really easy – deliver on what you say you will do. If you fail to do that consistently, you won't be around long as word spreads quickly with social media these days
Q: Where you see yourself and your business in 5 – 10 years?
A: I have a vision to keep our business at a similar size it is now. We are focused on refining our business and maintaining a "local" small business feel.
Q: How long do you stick with an idea before giving up?
A. If I have confidence it will improve what we do, I won't give up until I have it implemented.
Q: What motivates you?
A. Providing for my family and for our employees
Q: How do you build a successful customer base?
A: It's really easy and difficult at the same time:|
The easy part – deliver on what you say you'll do
The hard part – finding employees that consistently deliver for you
Q: What is your favorite aspect of being an entrepreneur?
A. Being rewarded incrementally for your hard work.
Q: What do you feel is the major difference between entrepreneurs and those who work for someone else?
A: The ability to take risks and have perseverance.
Q: What is your greatest fear, and how do you manage fear?
A. By being proactive – you need to have the ability to identify a problem before it becomes a problem. Or at the very least, identify the problem before it becomes a huge problem.