Exhibit Wholesale, a division of Exhibit Options is a dream project of George and Rena Patton, was started with a motive to provide the best trade show solutions and customer service to the clients. To know about their struggle, how they overcome the obstacles and made their business a successful venture, read Rena Patton's, the General Manager of Exhibit Wholesale and Exhibit Options interview.
Q: Kindl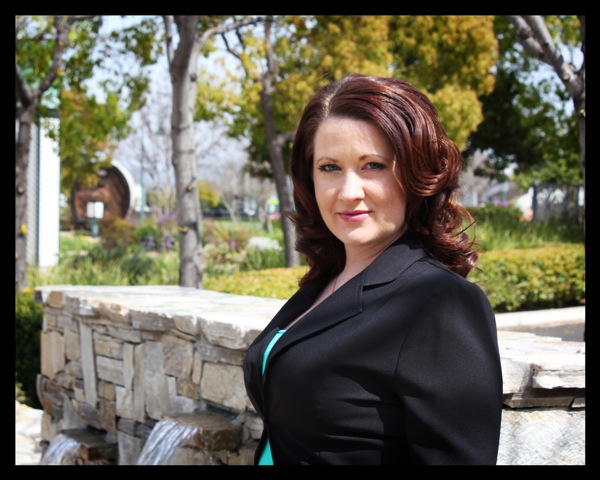 y give our readers an introduction to your business. Please include what your business is all about, in which city you are located and if you have offices in multiple locations/ cities.
Ans: Exhibit Options is located in Santa Fe Springs, California. Exhibit Options, established in 2005 is a full service exhibit house that creates distinctive exhibit solutions. We provide our clients the expertise necessary to extend their brands into memorable and inspiring experiences for their customer. We design, build and install our exhibits. Purchase or rental, 10×10 or 40×40, Custom or Modular, Exhibit Options is the one stop shop for all your tradeshow needs.
At Exhibit Options, we believe that the trade show business is a marketing business. Ours is a full-service approach to meeting our clients' trade show needs through pre and post show and event support services. Our mission is to present effective exhibit solutions that build brands and business relationships. We will accomplish these tasks through continual focus on overall client marketing and branding strategies bringing inspiration, innovation, and impact for our clients to integrate with their marketing plans. We take every opportunity to provide an experience that brings your customer closer to your brand.
Exhibit Options continues to grow, with client-centered focus and determination. Signing with Exhibit Options brings you an entire team of dedicated workers, your account executive, production coordinator, exhibit designer, graphics artist, and installation and dismantle director. We handle every aspect of your trade show.
Exhibit Wholesale is a division of Exhibit Options that was established in 2006. We realized the need to have a website strictly dedicated to our modular display lines. Exhibit Wholesale has provided thousands of trade show displays at affordable prices to clients all over the world. From banner stands to pop up displays, we offer it all. And we are constantly adding new and innovative products to our current portable exhibit lines. Our goal is to make it easier for our clients to purchase displays with confidence. The best part about purchasing from Exhibit Wholesale is you get the entire customer service team of Exhibit Options to take care of all your needs.
Q: Kindly give us a brief description about yourself (it should include your brief educational or entrepreneurial background and list some of your major achievements).
Ans: George and I started Exhibit Options and Exhibit Wholesale after working many years in the trade show industry. Together we have over 30 years of exhibit knowledge. We both knew we wanted to provide more to our clients and our employees.
George grew up in Washington state. He began his career in the Marines, and became an exhibit builder after his service ended. With hands on experience in the shop and on the show floor, the natural progression for him was to move into sales. George sets the tone of the company and leads the sales team – through strategic planning and direction, industry understanding, individual support, and team motivation. Unique to the industry, he is actively engaged with his own clients, giving him direct understanding of your needs and objectives – and a solid grasp on the pulse of our industry.
I grew up right here in Southern California. I was studying to become an environmental engineer when I started a part-time job filing for the exhibit house where George was working. Needless to say, I am not an engineer. I love the fast pace energy of the tradeshow industry.
With a simple idea of putting clients first we formed Exhibit Options over 7 year ago. As a client service-based organization, we provide the best quality products and services "to help our clients succeed". This core philosophy is what drives the Exhibit Options culture today, and is a key component in creating success for you.
Q: What ignited the spark in you to (start a new business venture) or (to make significant changes in an existing business)? How did the idea for your business come about?
Ans: Both George and I had been working for other exhibit houses prior to starting Exhibit Options. We felt there was an overall lack of customer service. We knew we wanted to treat the clients and the employees better. We had the opportunity to see what had worked as well as what didn't for other companies we worked for. We knew we could do better.
Q: What would you say are the top three skills needed to be a successful entrepreneur?
Ans: Every entrepreneur must have a strong work ethic, dedication and the ability to accept failure. Being your own boss is great, but you have to be self-motivated to work hard. There is no one to pat you on the back or call in sick to. You have to be dedicated to grow the business which provides you the freedom and income to live. There will be problems and you will struggle. You need to know how to deal with that and overcome.
Q: How many hours do you work a day on average?
Ans: George and I work 11 plus hours a day usually six days a week. I guess it is good that we work together otherwise we would never see each other! It is extremely important to both of us to be available and dedicated to our clients and staff during business hours, so the business of running the business falls to afterhours. We both enjoy the industry and are workaholics. Owning the company we do get to bring our dogs, Maggie and Tony to the office each day. They help de-stress the entire office.
Q: How has being an entrepreneur affected your family life?
Ans: Owning a business is hard. No one besides a fellow business owner will ever understand. It requires long hours and sacrifice. For me, it is great that I have George by my side every step of the way. But, we have struggled financially over the years. It can be vexing on our marriage and outside friendships. You have to be willing to put the business first, but that sometimes intervenes in your personal life.
Q: How do you define success?
Ans: I believe success is something you make. Certainly others can help you, just as others can provide obstacles, but ultimately you make your own success and your own failure. For Exhibit Options, I see success when we have been able to take a client's vision and turn it into reality. And also when our rendering looks just like the booth on the show floor. Success is knowing that we have directly contributed to the success and growth of our clients.
Q: What is the best way to achieve long-term success?
Ans: Over the past seven years, Exhibit Options has completely focused upon satisfying each client, earning their trust and loyalty, thereby creating long-lasting relationships with them. Our business and role is to deliver extraordinary support by exceeding every expectation of first-class service. Our success depends upon our knowledge and delivery of quality products and services. Ensuring client satisfaction requires empowering employees and utilizing quality management principles that improve performance and profitability. We know that a happy, satisfied client is a client that will ensure Exhibit Options' continued success. It will be our challenge to continually look for ways to improve service to our clients.
Q: If you could talk to one person from history, who would it be and why?
Ans: I would have to say, Leonardo da Vinci. He is one of the greatest painters of all time and perhaps the most diversely talented person to ever live. His works of art are known by everyone, the Mona Lisa, The Last Supper and the Vitruvian Man. But you can't simply characterize him as a painter. He was a sculptor, architect, musician, scientist, mathematician, an engineer and an inventor. He conceptualized a helicopter and tank, things that weren't even feasible to construct during his lifetime. I would want to ask him what drove his unquenchable curiosity. Where did his inventive imagination derive from? And is all that stuff about the Illuminati and the "da Vinci" code real!
Q: Who has been your greatest inspiration?
Ans: I know it's cliché, but my parents have been my greatest inspiration. They are two of the hardest working people you will ever meet. They instilled in me a solid work ethic and always made sure I knew that nothing was going to be handed to me. As a little girl, I was told I could be anything I wanted to be. I know today they are the reason I have the drive to run Exhibit Options. Everyone who is around my parents can feel the love they have for each other. After 40 years of marriage that love is stronger than ever. They taught me what true love is, and I work to make my marriage as happy and as lasting as theirs. I will always try to make them proud of me, in both my professional and personal life.
Q: What book has inspired you the most? (OR What is your favorite book?)
Ans: To Kill A Mockingbird by Harper Lee. I first read this novel way back in the summer before 8th or 9th grade. I love to read and all too often used books to escape into other worlds. On the hot streets of Maycomb however, I found more than just an escape. I found right and wrong, justice and injustice, courage and cowardice. I laughed, I cried (and isn't that the measure of how good a book truly is? How it makes you feel?) and I fell in love. I certainly changed my outlook on life and was inspired. Through Atticus' lessons I learned and through Scout's eyes I saw my world in an entirely different way. I've read and re-read this poignant novel too many times to count and it consistently amazes me.
Q: What is your favorite aspect of being an entrepreneur?
My favorite part of being an entrepreneur is being accountable to our clients and myself. I enjoy the flexibility and autonomy. I have the freedom to implement and test my own ideas and skills to the fullest. I also love the fact that we started something from scratch and are able to see it grow. It's interesting to see where being in business takes you.
Q: What kind of culture exists in your organization? How did you establish this tone and why did you institute this particular type of culture?
Ans: Our people, and their commitment matters. Quality of work life directly impacts the quality of work delivered to our clients. Empowering our people is essential to our success. We strive to have a fun and rewarding working environment for all of our employees. We all are under stress and work hard to exceed our client's expectations.
Q: In one word, characterize your life as an entrepreneur.
Ans: Hard!
Q: What are some of the biggest mistakes you've made?
Ans: The biggest mistakes we have made in business always stem from trusting others. There are components of running a business we don't know fully. You look for partners to help cover those areas, whether it is SEO or corporate taxes. You have to have knowledge about all areas. Don't ever think someone is going to put the success of your business above theirs.
Q: What are your hobbies? What do you do in your non-work time?
Ans: We don't have a lot of non-work time, but we try to take advantage of what time we have. George races go karts, so if we have a weekend off he is typically at the track. I love to read and go for walks in the nature park next to our home. I do use my down time to still work. I write blogs, work on our Facebook page and add to our Pinterest page. I know social media is important for the growth of the company, so I try to keep up with it all whenever I get a chance.
Q: What makes you happy?
Ans: Simple things make me happy. My husband George, our dogs Tony and Maggie who make us laugh constantly. I love a great glass of wine shared over a superb meal. A good book. We try to take advantage of our off time to just relax.