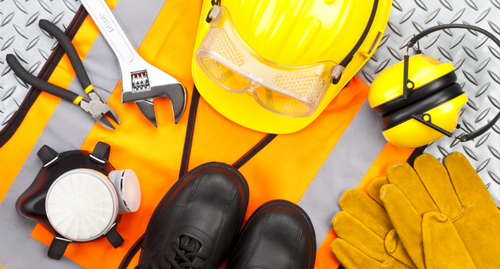 Q: Kindly give our readers an introduction to your business. Please include what your business is all about, in which city you are located and if you have offices in multiple locations/ cities.
Ans: COR Solutions is a Western Canadian based business that serves all of Canada. We provide safety programs for companies that wish to participate in the Certificate of recognition Program across Canada.
We have one location.
Q: Kindly give us a brief description about yourself (it should include your brief educational or entrepreneurial background and list some of your major achievements).
Ans: I completed a 2 year diploma course at SAIT in 1990. I worked in construction for about 25 years, gaining hands on experience in residential construction, earth moving in Oilsands mining, subdivision construction and oil and gas lease building.
I have also had other experience in various types of construction where I gained a good grasp of safety issues that affect workers in many different applications. This has hands on experience has been extremely valuable in my career as a safety professional.
Q: What inspired you to (start a new business venture) or (to make significant changes in an existing business)? How did the idea for your business come about?
Ans: I became bored with working in construction, and felt that I was not living up to my potential.
A colleague of mine who owned a concrete construction company mentioned that implementing a safety program and taking steps to keep workers safe was becoming more important and also becoming a requirement to successfully bid on work.
I saw this as an opportunity to change career paths and become a safety consultant. My spoken and written skills have always been strong, and by this time I had become proficient in the use of computers. This combined with my construction experience was a great fit for me, and I have never looked back. My level of satisfaction as a safety professional has stayed high right from the beginning of starting in this career 14 years ago.
Q: What three pieces of advice would you give to budding entrepreneurs?
Ans: 1. Observe trends to see where future opportunities may lie Focus on moving into an industry that meshes well with your skill set and experience.
2. Don't give up when faced with hurdles as you proceed with your new business.
3. Stay the course as long as it holds promise to be successful with time.
Q: What would you say are the top three skills needed to be a successful entrepreneur?
Ans: Focus
Patience
Enthusiasm
Q: How many hours do you work a day on average?
Ans: 8
Q: To what do you most attribute your success?
Ans: Entrepreneurial spirit
Q: How do you go about marketing your business? What has been your most successful form of marketing?
Ans: Over the years we have used print adverting, signage, mail outs and online marketing. Online marketing has been and is the most successful form of marketing and is becoming more so as the world becomes more integrated with online systems and people rely more on computers and electronic communication,
Q: Where did your organizations funding/capital come from and how did you go about getting it? How did you obtain investors for your venture?
Ans: My Partner (Wife) and I funded this with our own money.
Q: What is the best way to achieve long-term success?
Ans: Be honest in all dealings
Respond to client requests/needs immediately or ASAP
Identify new opportunities by watching trends in your industry
Q: Where you see yourself and your business in 5 – 10 years?
Ans: I would like to see the business continuing to grow and expand as Safety becomes more of a priority in all industries
Q: How important have good employees been to your success?
Ans: Good employees are our most important asset
Q: How long do you stick with an idea before giving up?
Ans: Until it becomes obvious that it isn't going to get traction
Q: What motivates you?
Ans: Money & Satisfied clients
Q: What are your ideals?
Ans: Honesty & Integrity
Q: How do you generate new ideas?
Ans: I watch the industry for trends and develop ideas to benefit from new opportunities
Q: How do you define success?
Ans: Success is when my clients refer their peers to this company without hesitation
Q: How do you build a successful customer base?
Ans: Make servicing your clients' needs quickly and effectively the number one priority
Q: What is your favorite aspect of being an entrepreneur?
Ans: I am my own boss, which allows me freedom to make decisions
Q: What has been your most satisfying moment in business?
Ans: Successfully landing a large contract which the client was very pleased with upon completion
Q: What do you feel is the major difference between entrepreneurs and those who work for someone else?
Ans: I think entrepreneurs are much more motivated because they have to rely on themselves to be successful
Q: What kind of culture exists in your organization? How did you establish this tone and why did you institute this particular type of culture?
Ans: Our culture is relaxed yet focused. This tone developed of its own accord, probably because of my relaxed management style
Q: In one word, characterize your life as an entrepreneur.
Ans: Satisfied
Q: If you had the chance to start your career over again, what would you do differently?
Ans: I would become an entrepreneur much earlier
Q: How has being an entrepreneur affected your family life?
Ans: It has been positive. I have done quite well financially and have had more time to spend with my family
Q: What is your greatest fear, and how do you manage fear?
Ans: Financial failure. Address fear head on by planning effectively
Q: How did you decide on the location for your business?
Ans: I started working from my home, which was an easy decision as the startup costs were quite low
Q: Do you believe there is some sort of pattern or formula to becoming a successful entrepreneur?
Ans: I think a person has to have an entrepreneurial spirit and tendency, which not everyone has. I don't know if it can be taught as much as having it awakened in your consciousness
Q: If you could talk to one person from history, who would it be and why?
Ans: Warren Buffet. His way of thinking has made him very successful
Q: Who has been your greatest inspiration?
Ans: My paternal grandfather. He was a successful entrepreneur, but I was too young to talk to him about how he approached business before he died.
Q: What book has inspired you the most? (OR what is your favorite book?)
Ans: Pillars of the Earth by Ken Follet
Q: What are some of the biggest mistakes you've made?
Ans: Ineffective print advertising in glossy magazines which was expensive but didn't reach my target demographic group.
Not delegating tasks to employees effectively because of being too busy myself.
Q: How can you prevent mistakes or do damage control?
Ans: Forward think what will ultimately happen when you make a decision and put it into action. Anticipate pitfalls or negative consequences so you can take steps to ensure they don't happen in the first place. Pre-emptive thinking
Q: What are your hobbies? What do you do in your non-work time?
Ans: I have a very active outdoor lifestyle which includes hiking, walking, mountain biking, backpacking, camping, golfing, downhill and Nordic skiing, snowshoeing etc.
I like to read historic fiction
I enjoy photography
I like cooking gourmet food and baking
Q: What makes you happy?
Ans: Living my life fully with my best friend/wife and my children and grandchildren
Q: What sacrifices have you had to make to be a successful entrepreneur?
Ans: Assured financial stability that come with a career job
Q: If you were conducting this interview, what question would you ask?
Ans: Where do you see yourself in 5 years and how do you plan to get there?
—————————————————————————————————————-
About COR Solutions: COR Solutions is a Canadian-owned and operated Safety Compliance Consulting Firm. Our knowledgeable team of safety professionals has been ensuring the safety of thousands of Western Canadians for many years.
Address:
622 Main Street, Turner Valley, Alberta, T0L 2A0
Tel No: 1-866-530-4267
Email ID: marcus@corsolutions.ca
Hours of Operation:
Mon – Fri: 09.00am – 05.30pm
Sat – Sun: Closed