Kindly give our readers an introduction to your business. Please include what your business is all about, in which city you are located and if you have offices in multiple locations/ cities.

The RealHousewives Closet a sustainable online boutique: We're extending the life of luxury high-fashion women's accessories. To have. To hold. And to invest… Vintage excellent condition Authentic: bags, wallets, shoes, sunglasses, jewelry, and more… we are Located in Burnsville MN
Kindly give us a brief description about yourself (it should include your brief educational or entrepreneurial background and list some of your major achievements).

The main inspiration for starting my own business is my entrepreneurial spirit. There are also successful people whom I admired in my lifetime. The history of entrepreneurs in my family has been a major influence and I have a strong desire to succeed for a purpose much bigger than me.
What inspired you to (start a new business venture) or (to make significant changes in an existing business)? How did the idea for your business come about?

Self-Discipline
A Desire to Improve
A Commitment to Learning
What three pieces of advice would you give to budding entrepreneurs?

A vision. Know exactly what you want.
Question yourself, your plans, your strategy, your business plans and your decisions.
A work ethic.
How many hours do you work a day on average?

40 -50 Hours per week
8 Hours-10 Hours per day
To what do you most attribute your success?

Plan. Finances need to be tracked.
Prioritize.
Get excited for the day.
Don't do it for the money.
Make a habit of working toward your goal.
*Maintain faith in your motives and ideas.
*Develop a thick skin.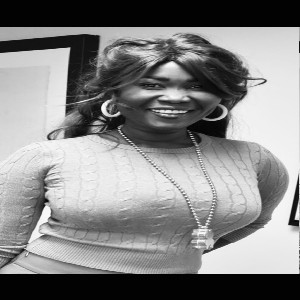 What has been your most satisfying moment in business?

The most satisfying things in my business: I help people ~ Gain their confidence, look great, feel great, every day.
What is the best way to achieve long-term success?

Do work you care about
Take the risk
Believe in yourself
Face your fears
Where do you see yourself and your business in 5 – 10 years?

In five years, I want to have gained experience in leading projects for major clients. I will be looking for opportunities to expand my business within this role to work towards my goal.
Excluding yours, what company or business do you admire the most?
How important have good employees been to your success?
Employees are essential for my success. The key is to hire the right people for the right roles and continue providing opportunity, as well as connection, to the overall company strategy. I don't think there are any examples of any successful company, entrepreneur who have achieved success without great employees

How long do you stick with an idea before giving up?

Depends on various factors, such as: practicality, economical, does it make sense, a possible solution for a professional or a personal problem.


What motivates you?

Connecting with amazing clients. Connecting with other entrepreneurs Using my skills and knowledge to help others. Being creative: Learning new skills.
The highs (and sometimes lows). Spending time playing dress up, and styling people and seeing their lives change for the better… Motivate me.



What are your ideals?

courage, confidence, compassion, love, fortitude, perseverance, excellence, perfection, ethics, integrity and Beneficence…



How do you generate new ideas?

Think like an artist
Give your team flexibility
Learn from people that aren't like you *Empathize with strangers
Turn pain into purpose


How do you define success?

Success is being part of something bigger, helping an organization to meet worthy goals, to bring some value to the world. Success is being able to do your best every day in all roles.


How do you build a successful customer base?

My customers are the most important part of my business. It's their feedback, interest and needs that drive sales, promote products and further brand reach.


What is your favorite aspect of being an entrepreneur?

It creates jobs
It adds value by selling great products and service
It creates more wealth, not only for me, for others as well



What has been your most satisfying moment in business?

Making money doing what I love!!!
Also, when customers take their time write me letters to let me know how happy they are; that it's their first design accessory. without my company is no way they could of afford them. Give them something to look forward getting out, have fun… looking beautiful, Boost their confidence… So satisfying!!! Get me going every day.



What do you feel is the major difference between entrepreneurs and those who work for someone else?

Entrepreneurs accept their weaknesses and concentrate on their strengths. Those who work for someone else ~ strive to do their best work.
Entrepreneurs don't have to answer to anyone else, so they may be willing to take a chance on producing substandard work.



What kind of culture exists in your organization? How did you establish this tone and why did you institute this particular type of culture?

An organization's culture defines the proper way to behave within the organization. This culture consists of shared beliefs and values established by leaders and then communicated and reinforced through various methods, ultimately shaping employee perceptions, behaviors and understanding.



In one word, characterize your life as an entrepreneur?

Humility and self-awareness
Customer orientated
Highly adaptable and future orientated
Risk-taker and not afraid of failure
Being an entrepreneur: Keep me busy, grounded, also give me time to enjoy what life has to offer.



If you had the chance to start your career over again, what would you do differently?

I wouldn't change a thing.



Who has been your greatest inspiration?

I find inspiration in a variety of people and things. I would have to say that the person who has most greatly inspired me has been my grandmother. Age of seven: She thought how to be ~independent/entrepreneur… she always had a smile on her face no matter how hard she worked and she loved everyone. she was well respected and always gave more than she received. If I can be half of the women she was – I will be great in society.



What are your hobbies? What do you do in your non-work time?

Traveling the world, fashion show, museum /art have a spa day, catch up on my favorite show, gym, play/moulin rouge, Cirque du Soleil, wine tasting, dance, live music etc.



What makes you happy?

Regular act of kindness, Pampering myself and phone detox.
For More Information Visit us at https://therealhousewivescloset.com