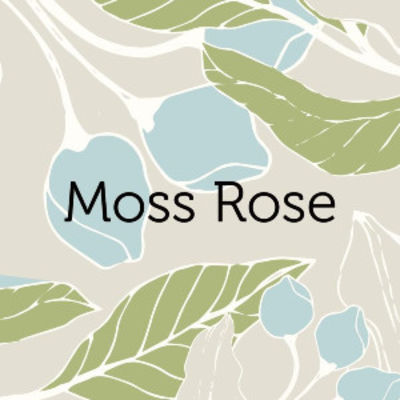 Q 1. Kindly give our readers an introduction to your business. Please include what your business is all about, in which city you are located and if you have offices in multiple locations/ cities.
Ans: Moss Rose is a fun and vibrant brand, focus on women's clothing & accessory and sells across the North America. We are on a mission to make every women fell confident enough to express her creativity thorough her outfits daily!
Q 2. What inspired you to (start a new business venture) or (to make significant changes in an existing business)? How did the idea for your business come about?
Ans: Women are now the main consumer in the market, women's products have more creativity and potential, we would like to focus on women's market and provide more chooses for modern women.
Q 3. What three pieces of advice would you give to budding entrepreneurs?
Ans: Be positive all the time, especially encountering problems.
Be responsible for what u say, what u do, what u decide.
Take action once you have any good idea.
Q 4. What would you say are the top three skills needed to be a successful entrepreneur?
Ans: Learning Ability. Nowadays, society is developing rapidly, and technological innovation is even more rapid, we need to keep up with the changes in both management and technology, and keep learning new models and methods. Effectively communicate with our collaborators, employers, customers.
Strategize the plan for your business, including details as well as the general direction.
Q 5. How many hours do you work a day on average?
Ans: 10 hours
Q 6. To what do you most attribute your success?
Ans: We have not succeed, it's just a beginning.
Q 7. How do you go about marketing your business? What has been your most successful form of marketing?
Ans: We do marketing in many different ways, the most efficient way to make people know about our brand is to collab with the influencers in different media sources.
Q 8. What is the best way to achieve long-term success?
Ans: Define goals, includes immediate and long-term goals.
Product differentiation, that's where you have the advantage of success.
Customers Consistently, we must know the needs of our customers, which help to improve our products.
Q 9. Where you see yourself and your business in 5 – 10 years?
Ans: More people will know our brand name, more women will buy our products, and we will give back to community once possible.
Q 10. Excluding yours, what company or business do you admire the most?
Ans: None. I admire people more than companies. Because people can act based on emotion and choice. Companies operate on profit and loss and rarely show any emotion when it comes to life.
Recommended Questions –
Q 11. How important have good employees been to your success?
Ans: No doubt this is the crucial part.
Q 12. How long do you stick with an idea before giving up?
Ans: Depends on the situation, persistent for a long time and give up immediately both will occur.
Q 13. What motivates you?
Ans: Coming up with creative ideas to improve our business, or meeting a immediate target, and seeing it through to the end, they all make me vibrant and keep me going on.
Q 14. What are your ideals?
Ans: People around the world know our brand.
Q 15. How do you generate new ideas?
Ans: Most of them come from practices. Practice always gives you inspiration and guidance.
Q 16. How do you define success?
Ans: Achieve my goals set before, that can be a success.
Q 17. How do you build a successful customer base?
Ans: U have to know what u are selling, who need your products, and where are they. Just find them!
Q 18. What is your favorite aspect of being an entrepreneur?
Ans: Being an entrepreneur could have many choices, the most important is u can decide what u are working for.
Q 19. What has been your most satisfying moment in business?
Ans: When customers are satisfied with our products and give positive comments.
Q 20. What do you feel is the major difference between entrepreneurs and those who work for someone else?
Ans: Autonomous right, as mentioned above, u can decide what u are working for.
Q 21. What kind of culture exists in your organization? How did you establish this tone and why did you institute this particular type of culture?
Ans: Passion, Dedicated, Professional, Happiness, Honest, these are the culture we value most in our group, they are guiding our way both on work and life.
Q 22. In one word, characterize your life as an entrepreneur.
Ans: Positive and motivated life.
Q 23. If you had the chance to start your career over again, what would you do differently?
Ans: Maybe I would choose a different major to prepare you for my future choice in career, it could be helpful .
Q 24. Do you believe there is some sort of pattern or formula to becoming a successful entrepreneur?
Ans: I don't think there is a pattern or formula to becoming a successful entrepreneur, as each business is different and each business would be faced with different challenges. Your knowledge and wisdom can be the cornerstone, the right attitude and determination can guide the correct direction, however, which fork in the road be chosen should depend on the situation, the world is always changing, u have to keep up with the changes.
Company Detail:
Company : Moss Rose
Contact : Rose Moss
Address : Room 1512 15/F, One Vista Summit 3 San Hop Lane Tuen Mun
City : Hong Kong
State : Hong Kong
Zip : 999077
Country : China
Phone : 85298598078
Email : service@shopmossrose.com