Question 1 : Kindly give our readers an introduction to your business. Please include what your business is all about, in which city you are located and if you have offices in multiple locations/ cities.
Answer : US Saviors is a company that sells a portable patch that eliminates harmful bacteria and germs in the air up to 99.9% to help prevent viruses. (Please refer to the link here: https://ussaviors.com/pages/savior-virus-patch)
Question 2 : Kindly give us a brief description about yourself (it should include your brief educational or entrepreneurial background and list some of your major achievements).
Answer : A lifelong entrepreneur and small business owner, living in Los Angeles area, CA.
Question 3 : What inspired you to (start a new business venture) or (to make significant changes in an existing business)? How did the idea for your business come about?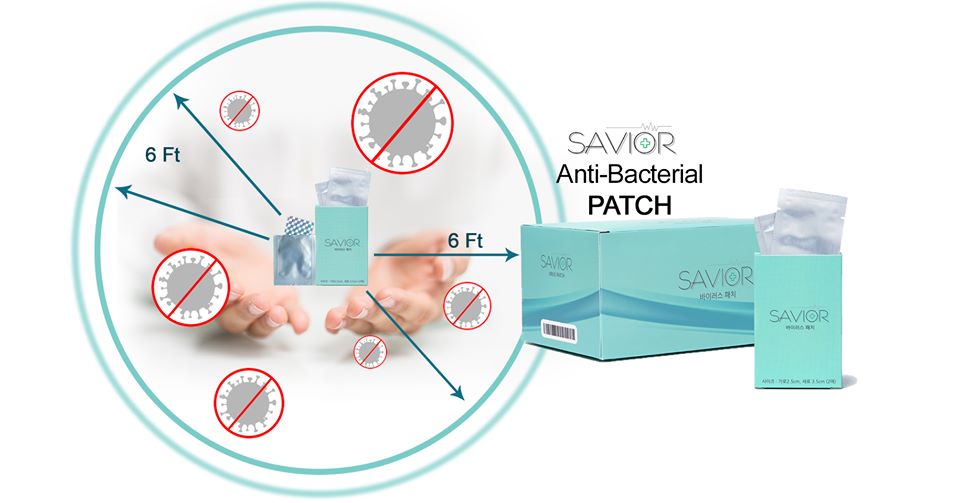 Answer : To help customers, employees, community, and support my family financially.
Question 4 : What three pieces of advice would you give to budding entrepreneurs?
Answer : Be sincere, Work exceptionally hard, & Don't you ever give up.
Question 5 : What would you say are the top three skills needed to be a successful entrepreneur?
Answer : Seeing the big picture, Focus, and Leadership,
Question 6 : How many hours do you work a day on average?
Answer : No defined hours. I work all the time.
Question 7 : To what do you most attribute your success?
Answer : Work ethics
Question 8 : How do you go about marketing your business? What has been your most successful form of marketing?
Answer : Enthusiastic customers, words of mouth (even more prevails in the digital marketplace)
Question 9 : Where did your organizations funding/capital come from and how did you go about getting it? How did you obtain investors for your venture?
Answer : No outside funding. I bootstrap myself and work as if my life depends on it.
Question 10 : What is the best way to achieve long-term success?
Answer : Patience & Persistence. The success never comes quick.
Question 11 : Where you see yourself and your business in 5 – 10 years?
Answer : Self growing stage where the system itself will drive revenues higher, year after year.
Question 12 : Excluding yours, what company or business do you admire the most?
Answer : Amazon.com
Url :- https://ussaviors.com
Company: US Saviors
Address: 5681 Beach Blvd, Buena Park,CA,90621,United States